How to Keep the Ocean Healthy While Working Toward a Healthier You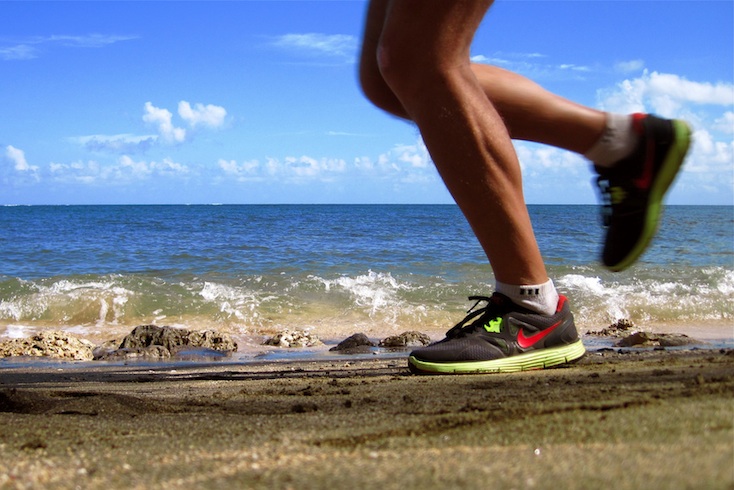 Credit: puuikibeach via Flickr
Looking for some extra motivation to keep that resolution to go to the gym? How about saving the planet? It's easy to incorporate small changes into your workout routine that will actually benefit our ocean's health.
Here are four ways you can help keep the ocean healthy while working toward a healthier you: 
Take a reusable water bottle to the gym. The average American uses 167 plastic bottles per year, and these long-lived disposables are among the top debris items littering coastlines and waterways around the world. You can help keep plastic beverage bottles out of our ocean by keeping a refillable water bottle in your gym bag. You'll be able to stay hydrated and save money.
Rethink your commute. Cars are the largest component of a typical household's carbon footprint, burning lots of fossil fuels but not a lot of calories. Try walking, biking or incorporating public transportation into your commuting routine to increase your daily activity level while helping keep our air and water cleaner and healthier.
Carry a trash bag when you head out for a hike. No matter how far you live from the coast, trash can travel via storm drains, streams and waterways out to the open ocean. If your workout takes you outdoors, pick up any litter you find along the way. Each time you squat to collect debris, you'll be working your lower body—and depending how much you haul away, you may get an upper-body workout as well.
Be a responsible boater. If your workout takes you out on the water, make sure you know how to keep the ocean clean and healthy while on the water and at the dock. Follow Ocean Conservancy's Good Mate tips to help protect shallow reefs, keep pollutants out of the water and ensure you maintain a safe distance from aquatic wildlife.