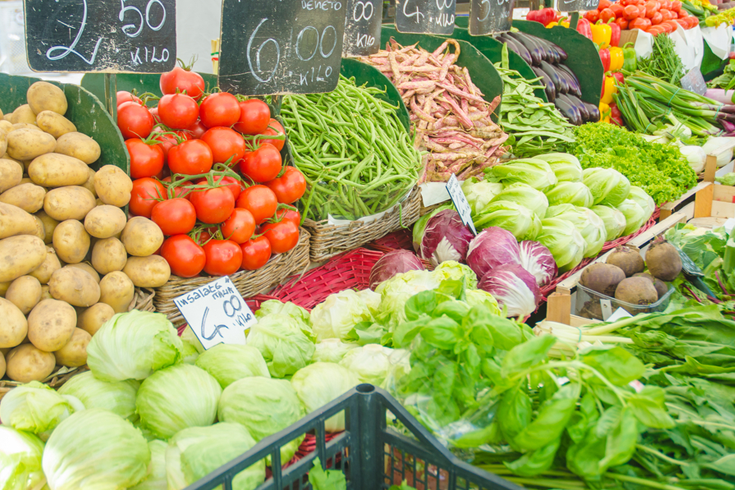 So you already bring your reusable grocery bags every time you go shopping. Did you know that there are more opportunities to cut back on plastic consumption at the grocery store – without giving up any of your favorite products?
Fresh fruit, vegetables, and bulk items, like nuts and grains, are often stocked alongside single-use plastic bag dispensers. While most shoppers instinctively tear away bag after bag as they move down the aisles, many grocery stores give you the option to use your own bags and jars. When you do, you reduce the number of plastic bags entering the waste stream – and you're making a difference for the ocean.
How It Works: Tare weight
Your re-usable jars and bags are heavier than single-use plastic bags, and it's easy to account for this weight. Before you shop, talk to the customer service staff at your grocery store about finding the "tare weight" of your jars and bags – that's simply how much they weigh when they're empty.
Mark the tare weight of your jars and bags on a tag or sticker, and then go shop! When you weigh your purchases for pricing, subtract the tare weight from the total. The difference is the weight of your goods, and you're ready for check-out.
Bulk Bins: Nuts, Grains, Dried Fruit, Beans, and more
Bring your own jars or bags to the bulk bins. You can reduce your use of plastic bags and bottles by scooping everything from oatmeal to peanut butter straight into your jars. Bonus: they look nice in your kitchen cupboard, too!
Produce: Fruit and Vegetables
Use mesh produce bags to carry your fruit and vegetables. They're re-usable and compact, and they'll help you cut back on the number of plastic bags you bring home from the grocery.