A "To Do" List for the Ocean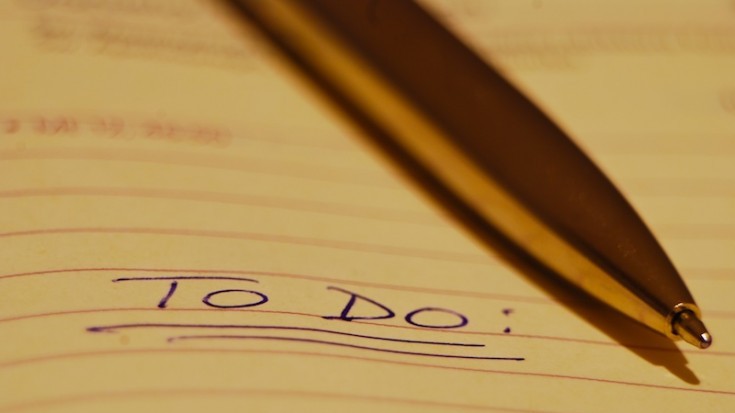 Photo by Mattox. Creative Commons
Great news for anyone who thinks having a healthy ocean is a good idea.  The President's National Ocean Policy Final Implementation Plan was released today.  It may not have the catchiest title, but since it's essentially a "To Do" list for a healthy ocean and economy, it's something worth getting excited about.
This "To Do" list includes over 50 action items related to making smarter use of the ocean and Great Lakes, both for conservation and the economy.  There are tasks related to protecting the Arctic, tackling climate change and ocean acidification, improving water quality and overall finding ways to better coordinate and manage ocean uses through data collection and monitoring, mapping and improved agency coordination.
Like most to-do lists, there are a lot of routine tasks, such as monitoring of temperature. There are also some ambitious feats on there. It provides the underpinning to cope with unpreventable and unpredictable events, like hurricanes and tsunamis, increased marine debris or rising sea levels.  This plan tackles many of those issues, and much more.
The National Ocean Policy is about making smart choices for a healthier ocean – which, in turn, saves money, time and jobs. The Implementation Plan shows that the policy is a realistic plan that recognizes the tough fiscal climate we're in.  That's why it emphasizes that these priorities can help direct the limited resources to where they're most needed.
We've written before about the National Ocean Policy and what has happened so far.
Unfortunately we can expect some of the same critics to cry foul about this based on politics rather than the content of the plan.  Slowing down or blocking the National Ocean Policy could devastate services that many businesses and communities rely on. Congressman Markey once said that opposing the National Ocean Policy is like opposing air traffic control.
Our new CEO, Andreas Merkl, recently said,
"The ocean is at the very center of the key challenges of our time: how to meet the enormous resource demands of a rapidly growing global population without destroying the natural systems that sustain us. In every aspect of this challenge—food, energy, climate and protection of our natural resources—our ability to manage our impacts on the ocean will make the crucial difference in sustaining the resources that we need to survive."
Approaches that look at the big picture, like the National Ocean Policy, are exactly what we need to rise to this challenge.