What Goes Up Must Come Down: Celebrate the Fourth of July with a July 5 Cleanup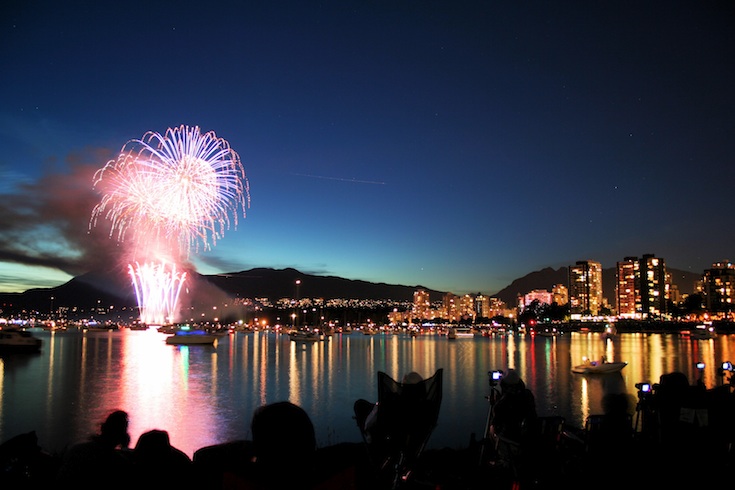 Credit:
Jon Rawlinson
via Flickr
Watermelon, baseball, cookouts, beach trips and fireworks: Does it get any better than summer? Summer is my favorite season for many reasons, but sitting in the sand with a warm summer breeze while watching fireworks takes me back to being a kid and the sheer joy summer entails.
The Fourth of July is also a day that unites all Americans. No matter where you live, it's the perfect day to gather with family and friends, spend time outside and end the evening gazing upward at colorful explosions in sky.
But amid the excitement of finding the perfect perch to watch the fireworks display and the rush to beat the traffic after the show concludes, it's easy to forget all the small pieces of cardboard and plastic that float back down to the ground after the amazing spectacle in the sky. Unfortunately, this debris can end up in our ocean, affecting the health of people, wildlife and economies.
Even in places where fireworks are not allowed on the beach, July Fourth is one of the busiest days of the entire year for our coastlines. A crowded beach not only means it may be tough to find a spot to set your towel, but it also means more trash.
From food wrappers and plastic beverage bottles to cigarette butts, straws and plastic bags, you name it and we've found it on the beach during our annual International Coastal Cleanup. These items may be accidently left behind or they may blow out of trash cans, but ultimately they can end up spending years in our ocean, littering our beaches and endangering marine life.
So this week, I challenge you to spend not only one day, July Fourth, at your local shoreline or park, but spend two! Communities all over the country—from Seattle to San Diego and even Washington, D.C.—host beach, waterway and park cleanups on July 5. Volunteers head to the busiest spots to ensure the remnants of all our celebrations don't end up in the ocean.
To help Ocean Conservancy marine debris specialists get a snapshot of how many fireworks we are finding on our beaches, we've added fireworks to the data card that volunteers use to keep track of what they find during cleanups.
I will be participating in a July 5 cleanup in St. Augustine, Florida, armed with our new data card. If you're in the area, I hope to see you at the beach!
Let us know in comments if you're planning to join a July 5 cleanup in your area, and share your tips for keeping Independence Day celebrations trash-free.