Sharknado: Attacks or Encounters?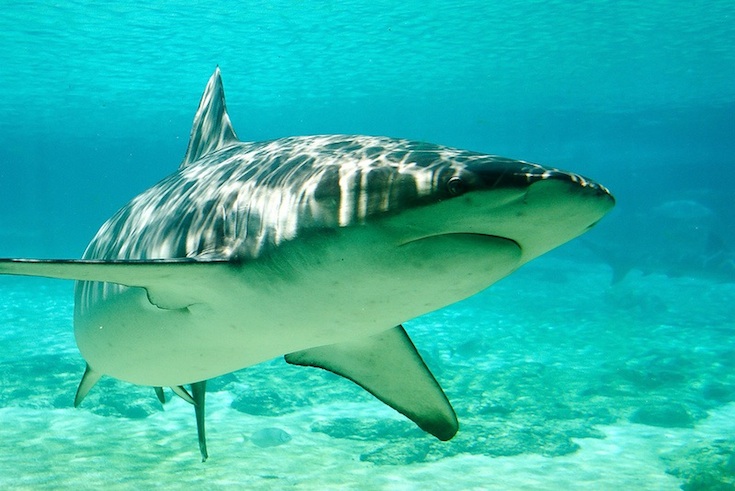 Credit: Steve Garner via Flickr
If "Sharknado" taught us anything, it's that shark "attacks" come in a variety of forms.
But some researchers are questioning how we talk about them.
In general, the term shark "attack" is used by the media and the public to describe all kinds of human-shark interaction—even when there's no harm or injury, according to Christopher Neff of the University of Sydney, Australia and Dr. Robert Hueter, leader of Mote Marine Laboratory's Center for Shark Research, who released a study earlier this year.
They suggest a new classification for "human–shark incidents" to support more accurate reporting about shark interactions. The categories, according to the press release:
Shark sightings: Sightings of sharks in the water in proximity to people with no physical contact.

Shark encounters: No bite takes place and no humans are injured, but physical contact occurs with a person or an inanimate object holding a person, such as a surfboard or boat. A shark might also bump a swimmer and its rough skin might cause a minor abrasion.

Shark bites: Bites by small or large sharks that result in minor to moderate injuries.

Fatal shark bites: One or more bites causing fatal injuries. The authors caution against using the term "shark attack" unless the motivation and intent of the shark are clearly established by experts, which is rarely possible.
While these interactions can at times be tragic, they can also lead to a calling—as a shark advocate. A show featuring the stories of some of these shark advocates was in last year's Shark Week lineup.
"[Fear] is the biggest challenge we face," one survivor told Ocean Conservancy last year. "Because people are so afraid, sharks are not the first animals people think of wanting to save. They think that sharks can take care of themselves, but they're a lot more vulnerable than they look."
Would changing the way we talk about attacks help save sharks? Listen to Neff's TEDTalk below to learn more: