Declare Your Independence from Plastic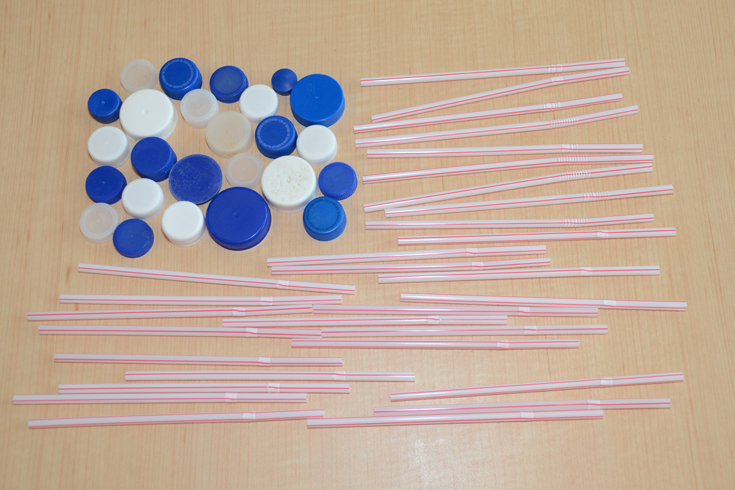 Trash has infiltrated all reaches of our ocean from our coastlines to the deepest depths. This Fourth of July, declare your independence from plastic and help reduce marine debris! Here are 10 easy ways you can free yourself from unnecessary plastics:
It's easy to skip the straw when you're at a sit down restaurant. By simply asking your waiter to hold the straw, you can prevent another piece of plastic from ending up on our beaches or in the ocean
When you throw away (or preferably recycle) a plastic bottle, keep the bottle cap on. This prevents it from escaping the bin and ending up in the ocean. Bottle caps are buoyant plastics that can be consumed by seabirds, marine life and other animals.
Plastic bags pose a serious threat to ocean wildlife. Sea turtles can mistake them for jellies, their favorite snack. Bring a reusable bag with you whenever and wherever you go shopping.
Try only using trashcans and recycling bins that are sealed or have a top. Don't let the wind blow away your green deed of the day.
Use a reusable mug or bottle when you're on the go. Some coffee shops will even fill it for a discount. Save some cash by saving the ocean.
Cigarette butts have been the most common item of trash found on beaches every year since the International Coastal Cleanup began in 1986. Volunteers collected over 2 million in 2013 alone. If you need a smoke break while on the beach, be sure to take your butt with you and dispose of it properly once off the sand.
Ask your favorite to-go place to leave the bag, plastic utensils and napkins behind. And give those food containers a second life by storing all the random stuff you have but don't know where to put.
Check out some Pinterest DIY tips or YouTube tutorials on how to turn extra plastics into your favorite accessories or decorations.
Take part in the International Coastal Cleanup to rid your local beach,  shoreline or waterway of trash.
Share this with your friends to help them declare their independence from plastic!