Help is on the Way for the Nassau Grouper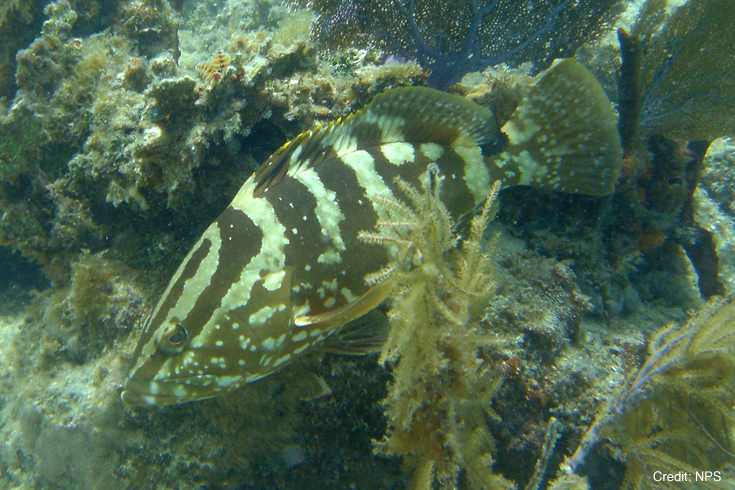 The Nassau grouper can be found all over the Americas, but it's facing extinction in nearly all of its habitats.  After years of hard work and outreach, the U.S. government is stepping up to the plate to help this critically important species. The National Marine Fisheries Service (NMFS) has announced that the Nassau grouper will be protected under the Endangered Species Act as a threatened species.
Nassau grouper are large reef dwelling fish, historically found in the Western North Atlantic from Bermuda, Florida, Bahamas, Yucatan Peninsula, and throughout the Caribbean to southern Brazil, including coral reef habitats in the Gulf of Mexico and up the Atlantic coast to North Carolina. However, the species is imperiled due to human exploitation and inadequate regulatory protection. The primary threat to Nassau grouper is overfishing from gill nets, long-lines, bottom trawls, and other fishing activities, both intentionally and as by-catch. Despite a fishing ban in U.S. waters for decades, Nassau grouper are commercially extinct in the U.S.
Federal ESA listing is a tool of last resort. Ideally, species would never get to the low point of needing ESA protection. However, ESA listing will provide tools that can aid this species' survival and recovery. We commend NMFS for taking action.