Growing the New York State Cleanup to 6,000 Volunteers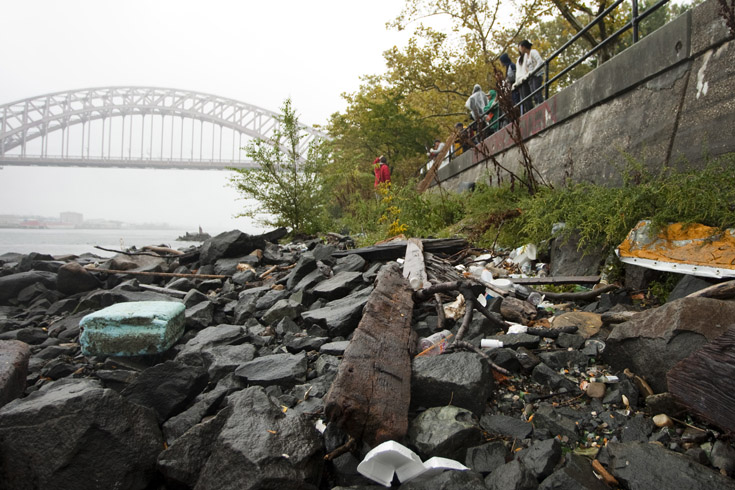 This blog is part of a series of stories about the International Coastal Cleanup from Coordinators. This blog was written by Natalie Grant, a Coordinator for the International Coastal Cleanup in New York.
I am honored to be the New York State Coordinator for the International Coastal Cleanup. Coordinating New York State's participation in this annual event is such a rewarding task! I find it thrilling each year when new volunteers sign up to help clean our shorelines and make a difference for the future of not only marine mammals but also our children and our communities.
Approximately 15 years ago, I first began my involvement with the Cleanup as a volunteer. This initial experience was such a positive one that I continued to volunteer each year. Eventually, I became a beach captain, recruiting new participants and volunteers to clean a shoreline in my community. I lived in a waterfront community and learned first-hand the dire problem of marine debris and knew how important this annual event is to New York State and to the waterways and shorelines worldwide.
Soon, I began to assume additional roles such as gathering the resulting data, maintaining databases, and shipping supplies. After several years, the long-time State Coordinator announced that she was retiring. I knew I wanted to continue helping and become the State Coordinator for New York. For the past few years, I have diligently worked to increase participation and expand the number of sites. I have maintained long and loyal relationships with our beach captains and I am very proud that they return every year to clean the beaches and shorelines in their communities. Many also "adopt" their shoreline, returning throughout the year to maintain the site. I am very proud that we have grown this grass roots event from 4 shorelines and 100 volunteers in 1986 to 157 shorelines with over 5,900 volunteers cleaning 173 miles in 2013.
This year mark's my fourth year as the Cleanup Coordinator for the International Coastal Cleanup. Each year, I try to solicit the help of more and more volunteers to remove debris miles of shorelines across the State of New York. For the 2014 Beach Cleanup, I am thrilled to have 194 beach captains set to host thousands of volunteers.
New York's participation in the International Coastal Cleanup is sponsored and funded by the American Littoral Society's Northeast Chapter. 2015 will mark the American Littoral Society's 30th year in the International Coastal Cleanup. I find myself already planning for that historic event!
Will you join us on September 20, 2014? Check out Ocean Conservancy's map to find a cleanup location near you?
Other blogs in this series: