It's Your Last Chance! Donate to Get an Ocean Conservancy Calendar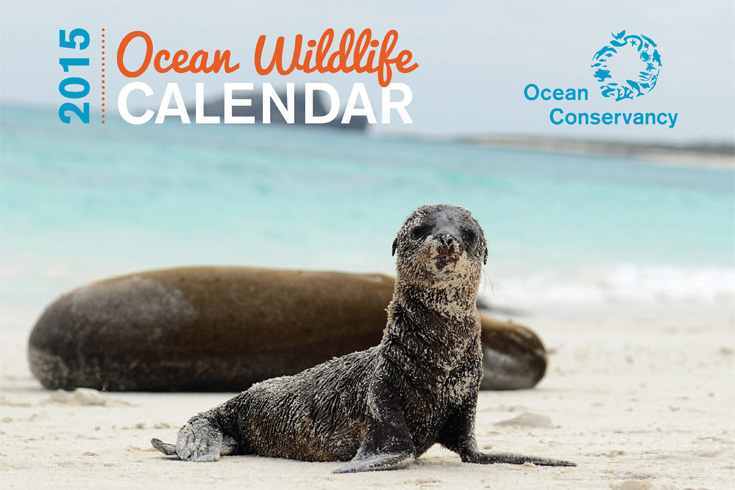 Get your free 2015 Ocean Wildlife calendar in time for the holidays! If you donate by October 23, we'll send you a free calendar featuring your favorite marine animals like whales, seals and sea turtles.
What are you waiting for? Today is your last day to donate and get this exclusive 2015 Ocean Wildlife calendar from Ocean Conservancy. Your support will help Ocean Conservancy pursue innovative solutions that will bring lasting, positive change for the ocean.
All of our success in this year is thanks to our supporters. All around the world, more than half a million people came out to clean their local beaches and shorelines for the International Coastal Cleanup. More than 25,000 people took our Last Straw Challenge and pledged to cut plastic straws out of their lives and help keep five million straws out of our ocean and landfills! We advocated for smart legislation that protects vulnerable marine life populations, like telling the U.S. government not to support Shell's risky Arctic drilling. We accomplished so much. Please help us continue this momentum into next year.
As Ocean Conservancy enters its fifth decade of leadership for the ocean, we're stretching our thinking even further, imagining the very best for our ocean, and pursuing innovative solutions that will bring lasting, positive change. We hope we can count on you to stand with us in our fight for a clean and healthy ocean.