Celebrating 2014's Ocean Victories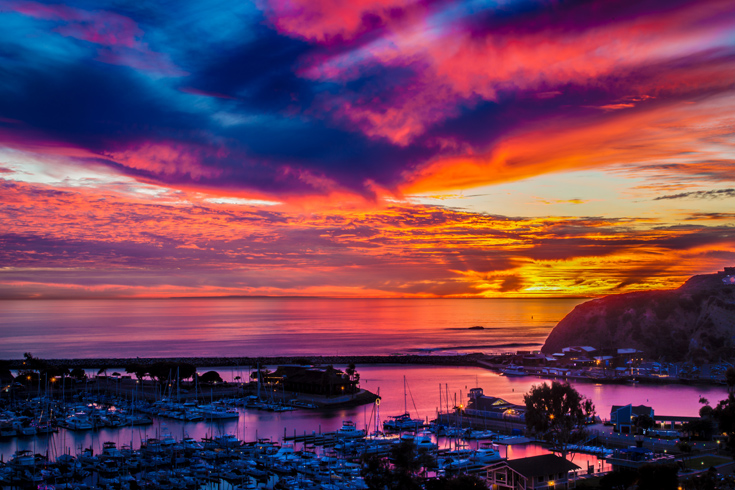 This year was a great year for the ocean! We were able to make waves and accomplish some truly amazing things thanks to supporters and ocean lovers like you. From saving baby sea turtles to protecting the Arctic from reckless oil drilling, here are just a few of the major victories our ocean saw this year.
Gulf Leaders Protect the Gulf's Deep Water
It's been nearly 5 years since the BP Deepwater Horizon oil disaster, and Gulf leaders have proven they're dedicated to restoring the Gulf's shore as well as the Gulf's deep water.  Mississippi, Alabama and Florida will invest in projects that protect dolphins and manatees, track the recovery of fish species like red snapper, and map the seafloor to inform sustainable fishing practices.
The U.S. Has Ambitious Plans to Protect the Arctic
In 2014, the eight-nation Arctic Council announced that the U.S. would assume the Council's  Chair position for the next two years beginning in April 2015. As Chair, the U.S. hopes to focus on the impacts of climate change on the Arctic, encourage sustainable development in remote Arctic communities, and improve stewardship of the Arctic Ocean.
Smart Ocean Planning Gets Public Support from the Obama Administration
The Obama Administration publicly committed to completing smart ocean plans for the New England and Mid-Atlantic regions by the end of 2016. Smart ocean planning will make sure all stakeholders in these regions have a seat at the table. This will ensure valuable input from those who depend on the ocean for food, transportation, energy and recreation.
The Ninth Circuit Court of Appeals Rules in Favor of the Ocean
The Ninth Circuit Court of Appeals dismissed a lawsuit that Shell brought against Ocean Conservancy and several other conservation and Alaska Native organizations. Shell received permits from federal agencies to drill in the Arctic years ago and preemptively sued Ocean Conservancy and other organizations to stop us from challenging the validity of those permits. The Ninth Circuit Court of Appeals agreed with us that Shell's lawsuit was just an attempt to intimidate nonprofits and discourage them from opposing risky Arctic drilling.
Businesses Stepped Up to Protect the Ocean
Thanks to the hard work of ocean loving school children, Dunkin' Donuts has agreed to phase out the use of Styrofoam cups. Hilton Worldwide also announced that they would no longer be serving or taking new orders for shark fin dishes.
Congress Invests in Our Ocean's Health
Ocean lovers made sure that ocean and marine life were top priorities for Congress. The National Oceanic and Atmospheric Administration (NOAA) will receive $5.4 billion for their 2015 fiscal year budget. Ocean Acidification research will receive $8.5 million, a $2.5 million increase. Regional Coastal Resilience Grants, funds built to help communities deal with changes in marine ecosystems and economic shifts, will receive $5 million in funding. And attempts in Congress to weaken the National Ocean Policy were thwarted.
World Leaders Addressed Ocean Issues
We joined world leaders, scientists, and other ocean advocates at the Our Ocean Conference, hosted by Secretary John Kerry. Andreas Merkl, our CEO, spoke on a panel about the dangers of marine debris and how we can solve this problem together.
East Coast States Tackle Ocean Acidification
Maine and Maryland are leading the charge against ocean acidification on the East Coast. Both of these states have a rich maritime history. However, ocean acidification is threatening not only their way of life, but also their businesses and livelihoods. Maine and Maryland legislatures have formed a commission and taskforce to study the impacts of ocean acidification on each state's coastal ecosystems and commercial shellfish industries.
The Gulf's Iconic Red Snapper Gets a Major Boost
The Gulf of Mexico Fishery Management Council passed a measure called Amendment 40 that allows separate management of private recreational anglers and for-hire charter vessels that fish for red snapper. This is great news because it allows for better management strategies that are tailored to individual needs of fishermen. It also helps the red snapper's long-term recovery.
We Protected Baby Sea Turtles with Your Help
We expanded our Preserve the Spirit: The Sea Turtle Protection Partnership thanks to generous supporters like you. This program had volunteers remove marine debris from beaches where sea turtles nest. These volunteers made beaches safer for baby sea turtles and provided us invaluable data on the threats sea turtles face.
International Coastal Cleanup Day 2014
We celebrated the 29th Annual International Coastal Cleanup Day in 2014. The report on what we found will be released in next spring. And we've already started planning big things for the ICC's 30th birthday in 2015.
Thank you again for being a part of our amazing year. We look forward to seeing what we can accomplish together in 2015!