Good Boating Practices Start with Good Mate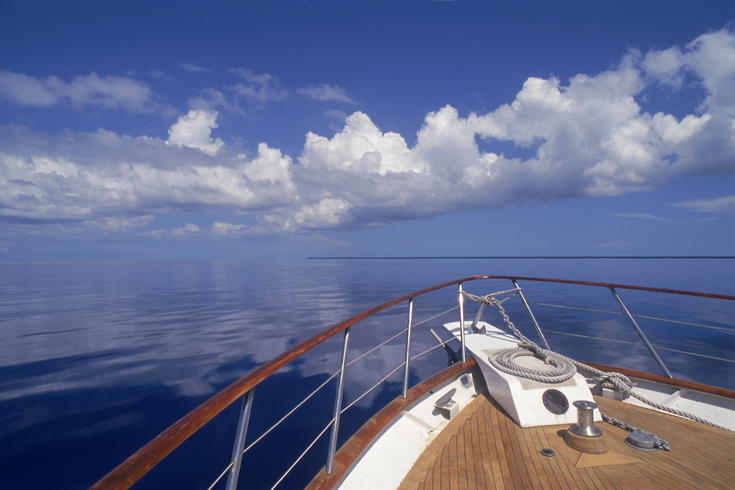 Spring has sprung – an indicator for millions of water lovers that boating season is fast approaching. While you're dusting off your vessel for its return to the water, now is also a good time to brush up on good boating practices.
As a boater or marina operator, you've seen first hand how a wonderful boating experience can quickly take a bad turn when ocean trash damages a boat or the environment. You know how mishandling a boat can harm ecosystems, wildlife and water quality. Improper, irresponsible or neglectful vessel maintenance and poor refueling, repair and storage habits all present environmental risks. Reducing these risks not only helps preserve clean water and protect the animals that live in it, but also keeps boaters and their families safe – and could even save money.
Fortunately, Ocean Conservancy – working in collaboration with the U.S. Coast Guard, Coast Guard Auxiliary and Brunswick Public Foundation– created Good Mate, a public outreach program aimed at reducing and eliminating marine pollution and environmental degradation. It offers simple, easy-to-follow guidelines for green boating that the boating community can use and share.
A cornerstone of this program is the Good Mate manual. The manual fully outlines best boating practices – practical steps you can use today. The manual breaks them down into six manageable chapters: the first five examine pollutants that can enter our waters through regular marina activities and the sixth addresses environmental hazards while at sea. All sections provide boaters and marina operators with many informative and useful tips to be leaders in water protection as well as insight on environmental rules and regulations, techniques related to preventing marine pollution and how to respond to pollution violations.
As a boater or marina operator, you are an important steward of our ocean, lakes and waterways. Ocean Conservancy's Good Mate manual is an excellent tool that offers you simple, practical steps to protect the water that our lives and recreation depend upon. Those actions, multiplied across the entire boating community, add up.
It's time to look beyond the bow and realize that you can make a tremendous difference in the quality of your experience on the water and in the health of the water we love so much.
Before you cast off, review the easy tips that boaters can take to protect our ocean and waterways.
Put the following list of steps into practice at your marina to find new solutions for a changing ocean.
Download a free copy of Ocean Conservancy's Good Mate manual here.
For more in-depth information on how to practice green boating, visit: www.oceanconservancy.org/goodmate.