Monitoring What Matters in the Gulf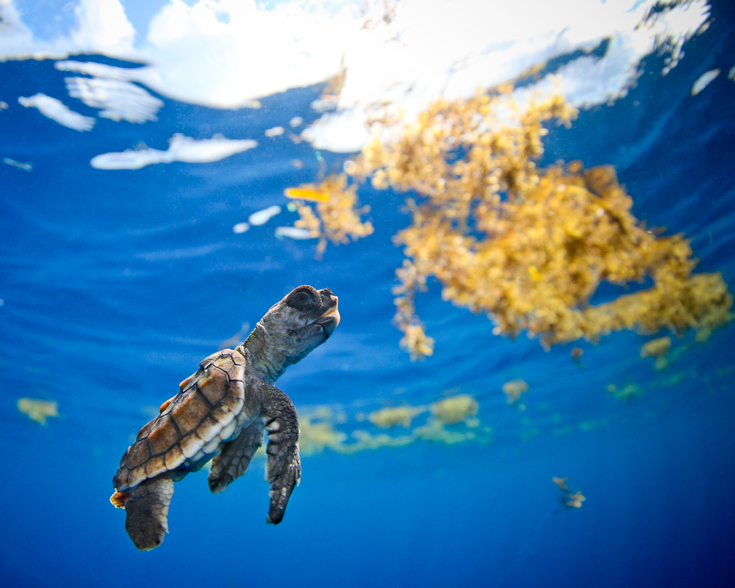 Every winter since the BP Deepwater Horizon oil disaster, scientists gather in the Gulf to unveil the latest research findings on the disaster's environmental impacts. This year's Gulf of Mexico Oil Spill and Ecosystem Science Conference offered much of the same, but it was also different than in previous years. While the ink on the BP settlement dries, the Gulf scientific community is at a turning point, taking stock of the science gaps, needs and next best investments.
Almost six years after the BP oil disaster began, the program is now poised to evolve from one solely focused on the oil disaster to one that can serve the region more broadly by supporting science that could inform billions of dollars in restoration in the region.  The pivot to a wider focus was evident with talks on marine wildlife as indicators of ecosystem health, coastal vulnerability to rising sea levels, and online tools for turning many terabytes of ecosystem data into useful knowledge for policymakers and resource managers.
The BP disaster's lingering environmental impacts remain a priority for long-term monitoring. And yet, as the Gulf undergoes rapid change, there is still so much we don't know about how other human impacts acting alone or together will play out in the ecosystem. While many programs have been monitoring Gulf species, waters and conditions, there are large and persistent gaps in ecosystem knowledge, as described in our latest report, Charting the Gulf: Analyzing the Gaps in Long-Term Monitoring of the Gulf of Mexico.
Filling every gap in monitoring or research is neither optimal nor cost-effective. Indeed, funding is finite, and we must be strategic about our investments. The challenge facing restoration and research programs is deciding which science investments will provide the most insight into the health and recovery of the Gulf ecosystem.
Simply put, we need to monitor what matters.
Now is the time to identify ecosystem science investments for the next 5 to 10 years. The challenge is twofold: 1) prioritizing and plugging important holes in knowledge about species, habitats, natural processes or environmental stressors of greatest concern; and 2) monitoring restoration efforts across jurisdictions and time, such that after two decades we can truly assess the effects of billions of dollars on the ecosystem beyond the scale of individual projects.
Gulf leaders are in a position to chart the future of science to generate the information restoration programs need to be successful. Stay tuned as we continue to prioritize and advance Gulf restoration science needs with our partners in government, academia and the private sector.