A Wave of Support for Ocean Planning in 2016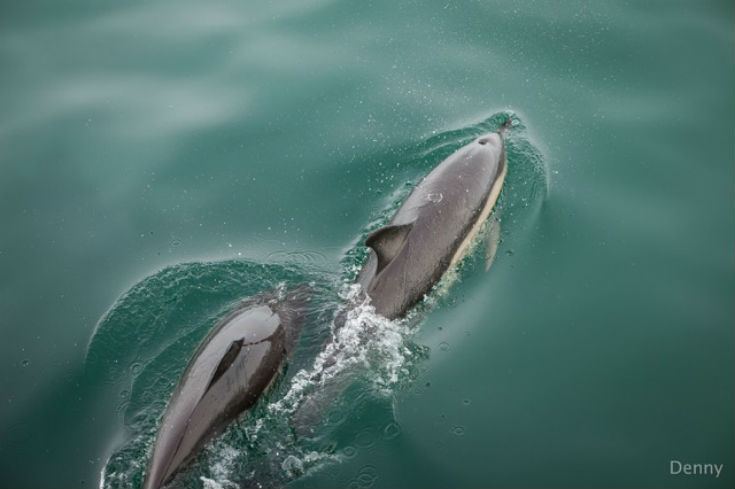 Ocean planning efforts around the country are moving forward at a steady pace, with both the Northeast and Mid-Atlantic scheduled to complete plans by the end of the year, and the West Coast now beginning its own planning effort.  Support for the process is stronger than ever, exemplified by a new letter signed by over 120 conservation, community, and industry groups. This broad and diverse set of ocean users have stood up to voice their support for collaborative, regionally-based planning processes that are benefiting coastal communities, and to rebuke efforts by a politically motivated minority in Congress that continues unsuccessfully to try and halt progress made in the regions.
Over the past several years of planning efforts, we've seen sound science and strong engagement of ocean users, local communities, and state, federal, and tribal governments, come together to create a roadmap for better decision-making that will benefit both our environment and economy. Building from the ground up, regional ocean planning is advancing the way we plan for new and existing ocean activities, improving scientific understanding of important ecological areas, and increasing collaboration among decision makers in the US.
As the regions embarked on their independent planning journeys, they have hosted dozens of public meetings, actively encouraging transparent discourse while advancing the conversation with those who interact with the ocean the most, from fishermen to scientists, surfers to renewable energy developers and decision makers. The regions have produced innovative data products, assessments of the ocean environment and economy and more.  The result? We have significantly increased our understanding of the ocean and the way we use it and are now working to ensure state and federal governments utilize these products to make better decisions and to collaborate meaningfully moving forward.
This spring is a critical time for the planning process, as the Northeast and Mid-Atlantic finalize their draft plans and release them for public comment. While in Congress a politically motivated minority led by a single member from a landlocked district in Texas launch unwarranted attacks on the National Ocean Policy and regional ocean planning, it is clear that now, more than ever, that these attacks directly undermine what local communities, ocean industries, states, and others want to see: the smart ocean planning all of us have invested in moving forward, unimpeded by partisan politics.