18 Million Fewer Pounds of Trash in Our Ocean: This Year's Ocean Trash Index Has Arrived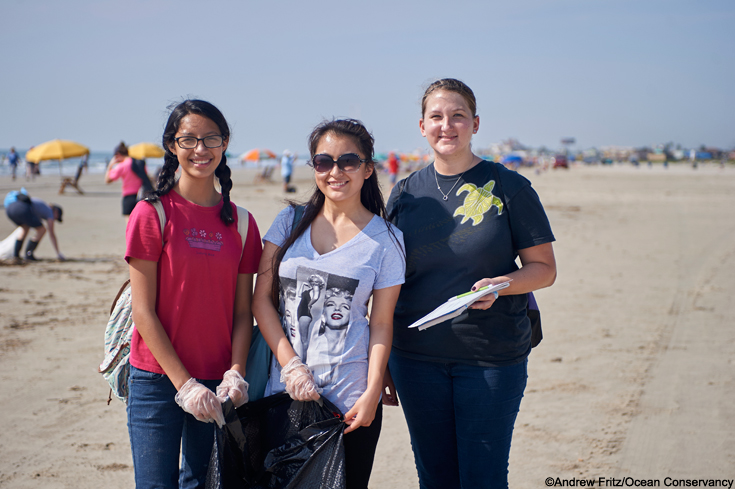 Once again, the time has come to share the results of last year's International Coastal Cleanup (ICC)! This is an especially exciting year for the Ocean Trash Index because we're celebrating the Cleanup's 30th anniversary!
Each year, I'm amazed by the number of people who care about the health of our ocean. During the 2015 ICC, 791,336 people removed 18,062,911 pounds of trash from 25,188 miles of coast around the world. These volunteers collected trash on their local beaches and waterways and provided Ocean Conservancy with a snapshot of the most persistent forms of trash found along the beaches and waterways that's impacting our ocean.
Volunteers part of the 2015 International Coastal Cleanup joined the ranks of more than 11.5 million people who've joined the Cleanup over the last 30 years. I'm so grateful for the hard work of our volunteers, cleanup coordinators and local partners who help make the Cleanup a reality. We couldn't do our work without their tremendous support.
This year—as in years past—one of the most commonly found items of trash were plastic drinking straws. These straws pose a real danger to animals like sea turtles, albatross and fish, who can eat them. That's why we're asking large, national restaurant chains make a difference for our ocean! You can help us take action by signing our petition asking restaurants to skip the straw.
Keeping straws out of our ocean, one drink at a time, will have a huge impact on the health of our ocean and the animals who call it home. Looking for more great ways to help create Trash Free Seas®? Try our suggestions below:
Check out the 2015 Ocean Trash Index and our infographics from the report to learn more about the most pervasive types of trash.
Download Clean Swell, our newest app, and let us know what types of trash you're collecting from your local beach. The app is available for both iPhone and Android.
Reduce your purchases of single-use disposable goods. Going reusable ensures throwaway plastics never have the chance to make it to beaches, waterways, or the ocean.