Fighting Back Against Invasive Lionfish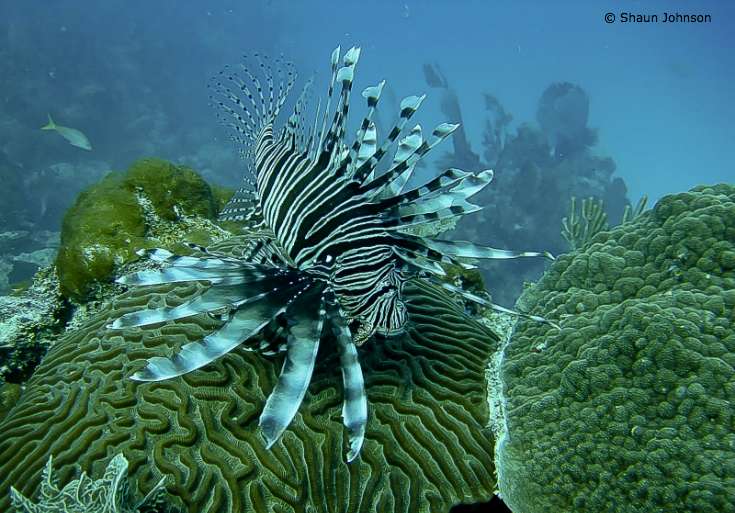 Invasive lionfish are a massive problem that requires creative solutions. One of the most popular approaches to lionfish management is the lionfish derby: An all-day fishing competition where teams collect as many lionfish as possible to compete for prizes. Often, the events bring together local communities in the evening to learn about (and snack on!) lionfish.
In May, Ocean Conservancy was thrilled to help sponsor the 2016 Sebastian Lionfish Fest hosted by Indian River County, Florida. I sat down with Kendra Cope, Indian River County's coastal environmental specialist and sea turtle coordinator, to learn more about her efforts.
OC: What inspired you to host this event on lionfish?
Kendra: Lionfish have been seen in all coastal waters inside Indian River County, Florida (IRC) jurisdiction, including our local estuary the Indian River Lagoon. Lionfish are known predators of recreational and economically important Florida native fish like red snapper and grouper and have been observed along the county's natural nearshore wormrock reefs and constructed artificial reefs.
This area also has a niche for those who love fresh, local, delicious foods. The area is home to many first class chefs who enjoy crafting dishes with new flavors. All of this created a great foundation for the food, fun, and educational outreach provided by the inaugural Sebastian Lionfish Fest.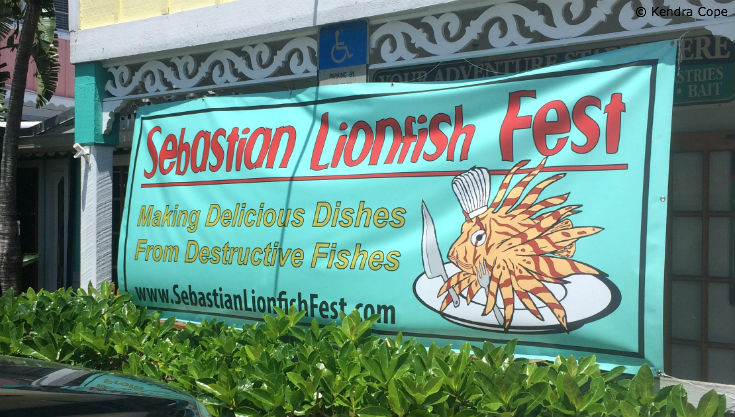 OC: What are your favorite highlights from the day?
Kendra: I was thrilled that our event featured ten coastal educational booths, including Florida Fish and Wildlife Conservation Commission (FWC) and the Vero Beach Marine Lab, who did lionfish stomach extractions for research and filleting demonstrations for the public. The crowds surrounded them right through the event.
We were expecting only around 200-300 people to show up, but to our surprise over 400 people came. It was the first time for quite a few folks to not only learn about the devastating impacts of the lionfish invasion but also taste the fish.
The biggest highlight for me was the number of lionfish removed as a result of this event. An estimated 1,800 lionfish was removed from Florida waters as a result of the cook-off, lionfish donated for research and taken during the fishing derby tournament!
OC: What came as the biggest surprise?
Kendra: Our biggest surprise was the number of locals interested in being a part of the new lionfish invasion management strategy. Once people heard about how bad lionfish were, they were more than happy to help. Since the event, two local restaurants have served lionfish dishes and we believe many more will as the fishing conditions improve throughout the summer.
OC: In the meantime, is there anything you'd like to share with other coastal communities facing the same challenge?
Kendra: My advice is to connect with local dive shops or businesses and encourage lionfish fishing tours—an idea we would like to get started here at IRC. Also, head to waterfront restaurants and see if the chef would be interested in serving a delicate delicious new fish. As Florida Fish and Wildlife Conservation Commission says, "The only way to beat 'em is to eat 'em."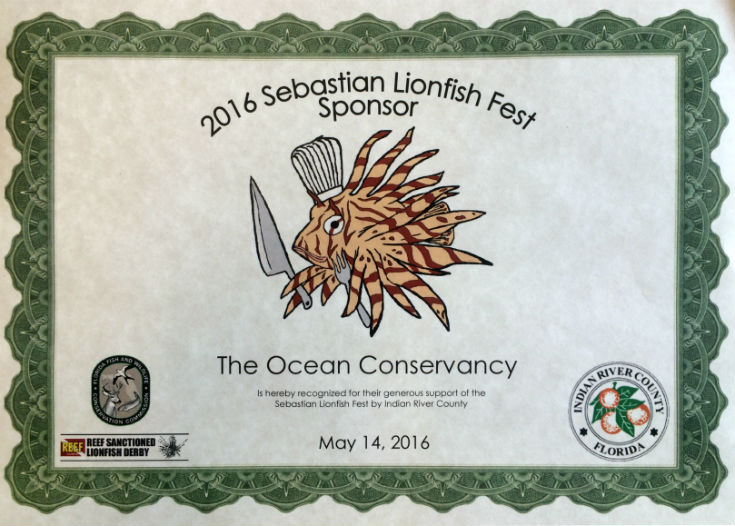 On behalf of Indian River County I would like to thank: FWC, Ocean Conservancy, McKim and Creed, CB&I, Ecological Associates Inc., North Beach Civic Association, Sebastian Inlet District, Deep Six, Sandpiper Pest Control, Capp Custom Builders, Blue Lion Bar, Keep Florida Fishing and CSA Ocean Sciences. Also, a huge thank you to the restaurants who participated in the cook-off: Citrus Grillhouse, Captain Hiram's, Mulligans Beach House, Kountry Kitchen, Costa D' Este and Old Fish House. Lastly, thanks to the planning committee: Captain Hiram's, Sebastian River Area Chamber of Commerce, MN Worldwide, Keep Indian River Beautiful and IRC.