Six Simple Ways to Make Your Outdoor Adventure Ocean-friendly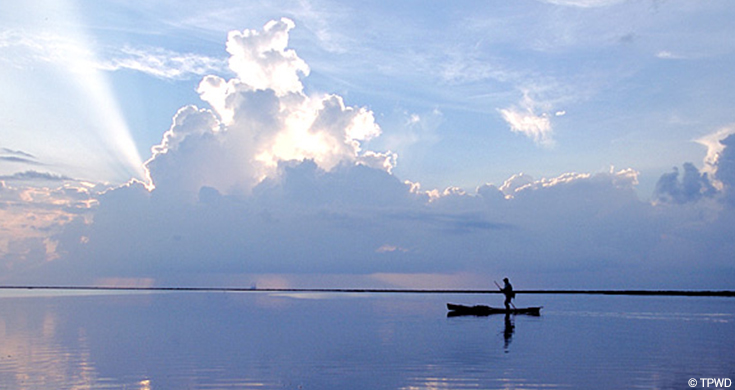 Summer is here and we are all eager to get outside. The beach is calling your name. Coasts all over the world are home to some of the best vacation spots, so get outdoors and have some fun! When you're out on the water or relaxing on the beach, here are some tips and activities you can do to help keep the ocean a healthy place for humans to enjoy and a safe habitat for marine wildlife.
Do your own coastal cleanup
Ocean Conservancy is the proud coordinator of the world's largest volunteer effort to clean up our ocean. The International Coastal Cleanup has brought together more than 11.5 million volunteers over the past 30 years. You can do your own coastal cleanup any day of the week year-round by downloading our trash collection app, Clean Swell. The Clean Swell app allows you to track your time, distance and items gathered. We use your cleanup data from Clean Swell to analyze trends and track overall cleanup and marine debris data. You can also share your cleanup adventure statistics on your social media accounts through the app! Whether you cleanup 10 items or 1,000 items, your impact makes a difference for the health of the ocean. Learn more about Clean Swell here.
Take five for turtles
If you don't have your phone with you at the beach, you can still take five minutes to clean up any debris around your area. Taking five minutes to discard debris near your beach hangout spot could make the difference for a sea turtle out there. Be on the lookout for the top five items found in the International Coastal Cleanup: cigarette butts, bottle caps, food wrappers, plastic bottles and straws. These items are small and too often they injure marine life. Five minutes of your beach trip helps make the ocean a safer place for sea turtles and other marine animals.
Know your local marine rescue center
If you were to see an injured animal while at the beach or in the water, would you know what to do? The best thing you can do is to contact your local marine rescue center. Adding the number of your local marine rescue center to your contact list before your vacation could mean saving lives. Visit the National Oceanic and Atmospheric Administration's website on reporting marine animal strandings to find a rescue center near you.
Admire from afar
If you're lucky enough to see a wild marine animal, stay away and admire from afar. Disturbing the animal—whether it be a fish, sea turtle or marine mammal—could have extremely negative consequences. Let wild animals be just that: wild. Admiring from afar is the safest way to experience wildlife for you and the animals. But if you snap a picture of any marine animals or scenery while out, make sure you enter your photos to our annual Marine Wildlife and Seascape Photo Contest! Stay tuned for information about this year's contest by following us on Facebook, Twitter and Instagram.
Bike to your destination
There's no better way to get outside than to ride a bike. Reduce your carbon emissions and use a bicycle to get to your destinations this summer. Biking is a great activity to exercise your body and help prevent the ocean from absorbing extra carbon dioxide. Avoid summer vacation traffic and bike, it's healthy for you and the ocean!
Pack up your belongings
Ocean Conservancy's Associate Director of the Gulf Restoration Program, Kara Lankford, dedicates her summer weekends to identifying sea turtle nests and tracking hatchlings along the Gulf of Mexico coast. Kara documents her adventures on Ocean Conservancy's Snapchat (be sure to follow along!). Too often, Kara is finding that visitors at the beach are leaving larger equipment and belongings on the beach overnight—including tents, coolers, toys, chairs, etc. These items become obstacles for wildlife on the coast, especially nesting sea turtles. Be sure to pack up all your belongings before heading home for the night to keep the coast clear and safe for all kinds of marine animals.
Vacations are meant to be relaxing and the ocean is meant to be enjoyed. Turn your trip into an earth-friendly adventure. We hope your excursions this year are fun and safe. By doing some of these activities on your vacation, you could be the difference for a healthier ocean.