5 Tricks for a Fin-tastic Underwater Halloween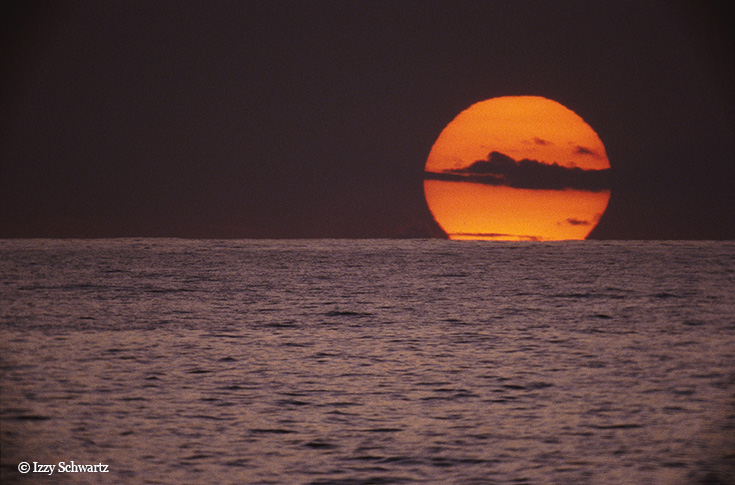 It's that time of year again: jack-o-lanterns are stacking front porches, you're craving candy a little more than usual and cobwebs are finally fashionable. It's Halloween.
This year, we're sharing some inspiration to transform your Halloween into a Pinterest-perfect ocean event. From costumes, to party treats and décor, here are five ideas to get you started. (And be sure to follow us on Pinterest for even more!)
1. Coastal Pumpkin Décor
Let's start with the basics. Not quite sure how to carve your pumpkins this year? Costal Living has got you covered. Our favorites are the skeleton fish and octopus tentacles. We've seen a pretty good Angler fish pumpkin, too.  Check out this link for carving templates and more ideas!
What you'll need:
Pumpkin
Zester Scorer or Carving Kit
It's hard to forget the infamous Left Shark who stole the show during Katy Perry's Super Bowl XLIX halftime show (mostly because the internet won't let us). So this Halloween, expect to see quite a few Left Shark costumes. We found a good DIY costume on eHow in case you're willing to jump on the trend.

3. Group Costume
Alternatively, if you're scrambling for a group costume this Halloween, consider a shark attack. All you'll need is one person with a shark costume, and the rest can be surfers. This costume is a good excuse to bring out your wetsuit in October, or simply reach for some plaid, pooka shells and surf trunks. To complete the look, throw some fake blood over the surfers from your local drugstore!
4. All Things Food
If you are throwing a Halloween party, chances are food is the number one priority.
Snacks:
This year, our go-to Halloween snacks are these octopus hot dogs. As a great finger-food, they require little work.
Drinks:
Ocean water, also known as blue lemon-lime soda, makes the perfect festive beverage. Serve in a clear cup or mason jar, with a Swedish fish thrown in the top, for the full effect. Check out the recipe here!
What you'll need:
Water
Sugar
Lemon-lime soda mix
Blue food coloring
Coconut extract
Swedish fish
Healthy Option:
In addition to the mounds of candy you are guaranteed to collect this Halloween, we're throwing in a simple healthy hack idea for Bell pepper crabs.
5. Mermaid Makeup
Take your mermaid, merman or all-things scaly costume to the next level with this easy makeup hack. We even suggest turning this into an activity station for your next Halloween get-together!
What you'll need:
Blue or green eye shadow
Makeup brush
Fishnet stockings (can substitute with plastic netting from a bag of potatoes)
Suggested: Concealer or primer
Slide a pair of fishnets stockings over the top half of your face – this will be the foundation for the scales.  Spread your concealer or primer over your temples and cheekbones, or any area of skin where you'll want scales.
Next, paint over the same area with your eyeshadow, and be generous with the spread! For an extra flair, add sparkles or shimmer on top. Carefully remove the fishnets, and voilà – fish scales!
For a more dramatic look, replicate the same process along your neck, shoulders and hands!
Eat, drink and be scary.
Happy Halloween!