A Commitment to an Arctic Free of Heavy Fuel Oil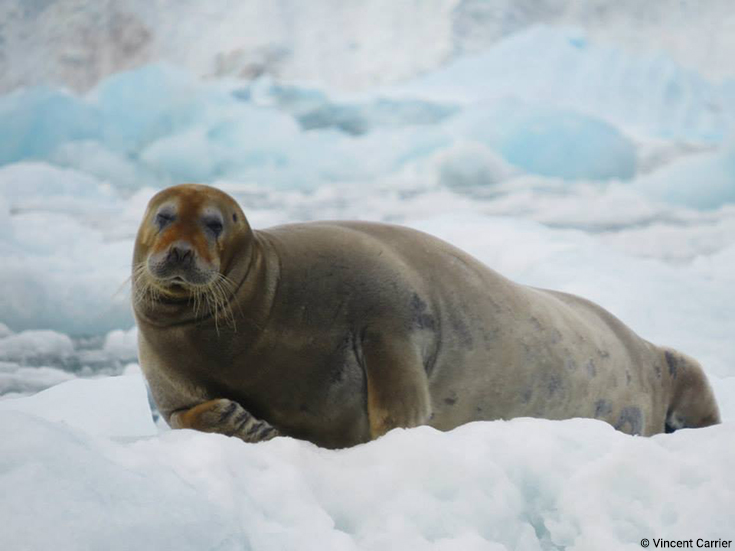 In a time of uncertainty for people and the environment, I am happy to write that a positive step towards a more sustainable Arctic took place last week at the Arctic Frontiers conference in Tromsø, Norway.
Hurtigruten, a world-leading expedition cruise ship operator, joined international environmental organizations to launch the Arctic Commitment.
The Arctic Commitment asks businesses and organizations to step forward and call for a phase-out of polluting heavy fuel oil (HFO) from Arctic shipping. The Arctic Commitment makes a clear challenge to businesses and organizations to spearhead the protection of Arctic communities and ecosystems from the risks posed by the use of HFO to power ships.
HFO, the most common fuel used by the maritime industry, is also the world's dirtiest fuel. HFO is the residual product of crude oil that is refined and stripped of more valuable components, leaving concentrated amounts of contaminates like sulfur, ash, vanadium, aluminum, silicon, asphaltenes and more. If spilled, HFO is the most difficult fuel to clean up because it persists in the environment for long periods of time, and is nearly impossible to recover. HFO is also a source of harmful black carbon, which contributes to the rapid warming of the Arctic region. Due to the dangers it poses to the marine environment, its use and carriage have already been banned in Antarctica.
By officially recognizing the threats posed to local communities and to Arctic ecosystems by spills and emissions from HFO, the Arctic Commitment has signalled that further action is critical to safeguarding the environment and wildlife, as well as human health and food security.
Ocean Conservancy will continue to work towards phasing out the use of HFO. We will collaborate with partners to gain more signatures to the important Arctic Commitment.
We will also urge the International Maritime Organization (IMO), the organization that banned HFO use and carriage in the Antarctic, to phase out its use in Arctic waters. Ocean Conservancy is working to ensure that the phase out of HFO use in the Arctic is officially addressed by the IMO at its next Marine Environmental Protection Committee Meeting in July.
Stay tuned for more updates as we work towards keeping Arctic waters free of heavy fuel oil.