Our Next Wave in Tackling Marine Debris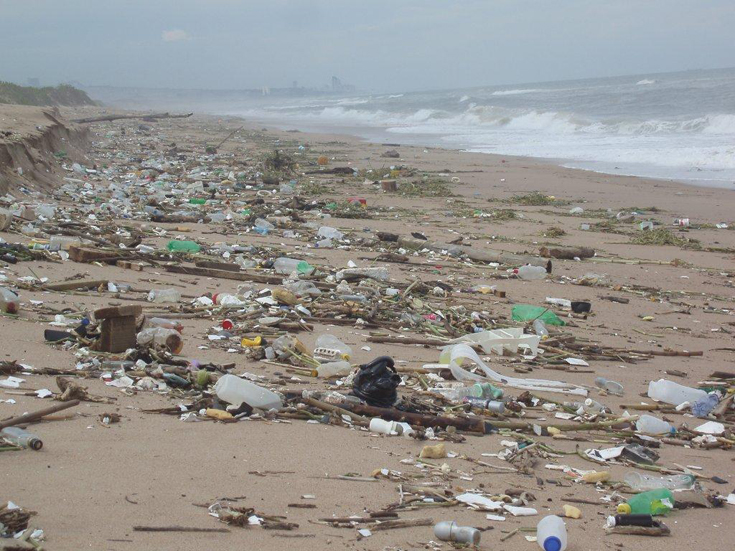 Trash and plastic waste is unfortunately everywhere in our ocean. From our coasts to the Arctic, to the deepest part of the ocean, marine debris is a growing, global problem. Without concerted efforts to combat marine debris now, the volume of plastic waste entering our ocean will only grow.
Roughly 8 million metric tons of plastic waste enter our ocean each year. Most of that is trash that is never collected, but instead is thrown into city streets or rural areas, or even directly into our rivers and seas. Clearly, the lack of effective waste management is one of the greatest challenges we face in tackling this global issue. Our research in 2015 revealed that if key countries in Asia Pacific improve their waste management, we could halve the flow of plastic into our ocean by 2025. Good waste management—including effectively picking up and sorting trash—is also essential for a future in which waste can be recovered and repurposed. Effective waste management can also deliver public health, economic development and climate benefits. But, what can we do to ensure this becomes reality?
Ocean Conservancy has been working with partners around the world to identify the barriers to effective waste management, including financing, and to provide a roadmap for how businesses, governments and nonprofits can come together around this issue as a key piece of solving the ocean plastic problem. When paired with efforts to reduce and reuse waste, these efforts will allow us to take a great leap forward in protecting the ocean, the climate and public health.
An initiative of the Trash Free Seas Alliance®, The Next Wave: Investment Strategies for Plastic Free Seas presents thoughtful, thorough analysis designed to lay out options to more easily attract investment to effective waste management in key regions. The report outlines the challenges associated with financing effective waste management and identifies options to attract new investments for it in developing Asia-Pacific economies. Building off the work in Stemming the Tide, our hope is that The Next Wave will help to change the way municipal waste systems can be designed to attract more public, entrepreneurial and private sector interest.
Connecting funds to waste management projects in areas where the need is greatest has proven to be a great challenge. With a multi-sector approach, enduring and innovative waste management systems can be realized, and these systems will help stem the tide of plastic waste into our ocean while also improving the health and prosperity of local communities.
No one organization or sector can solve this problem alone, but with combined efforts and renewed thinking, we can remove a key barrier to preventing marine debris.
Please join us on this next wave forward, and together we'll move even closer to a future of trash free seas.