Celebrating Alabama's Women in Conservation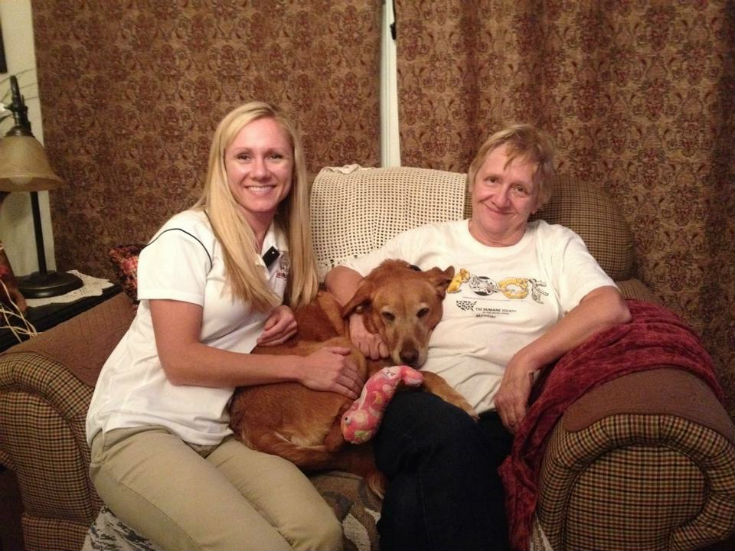 In honor of International Women's Day, we're celebrating stand out #WomeninConservtion all week long. Here, Kara Lankford, Interim Director of our Gulf Restoration Program reflects on conservation leaders in Alabama. This piece originally appeared on AL.com. 
Check back every day for new blogs, and don't forget to join our Twitter chat today, March 8th, at 1 pm EST! 
I was put on the path to protect the incredible beauty and natural resources in the Gulf of Mexico by the most inspiring and influential woman in my life—my mother Toni Lankford.
On long, rambling walks in the woods, she would point out different plant species and trees and what liked to eat them. She taught me that everything plays a different role in nature and is absolutely necessary to the ecosystem, even venomous snakes!
She taught me to appreciate nature and everything that it offers us. Her passion for nature shaped my career path and instilled in me a love for the natural environment. I remember listening in awe as she named of all the birds in our backyard. She was a walking encyclopedia. She would have the answer to practically any question. She also taught me about conservation leaders like Rachel Carson and Marjorie Stoneman Douglas—women who inspired the modern environmental movement.
The work I do today to restore the Gulf is a testament to that early foundation. And I am incredibly grateful to also work and learn from a supportive group of women in conservation that are leading the charge for restoring the Gulf in the wake of the BP oil disaster.
The conservation sector in Alabama is largely led by women. Directly after the disaster, we sprang into action to tackle the country's largest environmental disaster in history. Women played a crucial role from the early days of response and cleanup, to getting the RESTORE Act passed in 2012 and securing an unprecedented $20.8 billion settlement from BP. It's worth remembering that there have been many amazing Alabama women who made it their life's work to protect this beautiful place even before the events of April 2010.
Tammy Herrington has spent the past 20 years calling Alabama home. As the Executive Director of Conservation Alabama, she tracks the decisions made by local, state, and national elected officials protecting the people and places in Alabama we all love.
Casi Callaway grew up in Mobile and, other than a stint in Washington D.C., has invested almost 20 years in protecting her favorite watershed. As the Executive Director of Mobile Baykeeper, she protects the health of our coastal communities and environment through education, monitoring and restoration.
It's my hope that our group of strong women leaders will inspire future generations of women to continue our work to preserve "Alabama the Beautiful." I have no doubt the work we are doing to restore the Gulf over the next 15 years will leave a lasting legacy, much like the incredible women who helped pave the way for us.