International Arctic Fisheries Cooperation: Just in Time?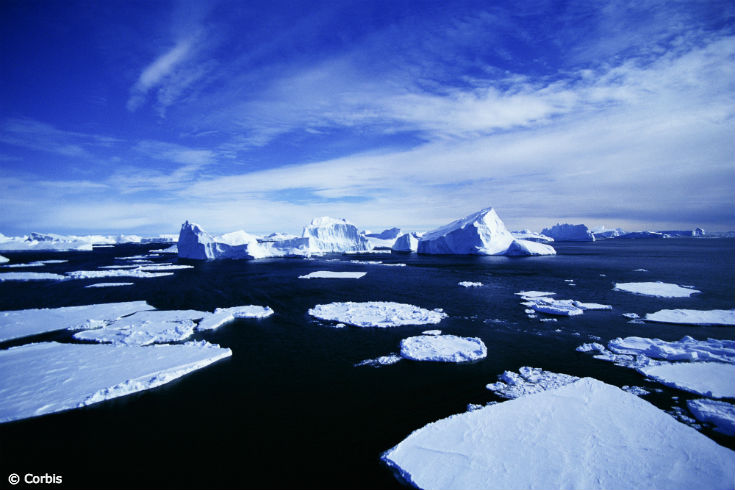 At the human level, cooperation is a way of survival in the Arctic. It's how indigenous people have not only survived, but thrived, in what are extreme conditions to those of us from the temperate zone of the planet. Scaling up cooperation from families and communities to the level of nation-states is just as important for the Arctic and takes many of the same skills: listening to diverse views, learning from past mistakes, a precautionary approach to changing circumstance and a willingness to compromise.
I saw all these skills in play at a meeting of ten nations last month discussing how potential commercial fishing should be handled in the Central Arctic Ocean (CAO), the international waters surrounding the North Pole. This 1.1 million square mile area of ocean has been frozen year round for hundreds of thousands of years. Although still frozen in winter, up to 40% of the CAO has been open water in recent summers. Under international law, such high seas areas are open to commercial fishing unless countries come together to impose rules and management measures. Fishing hasn't started in the area yet but history teaches that exploratory fishing will push into any untapped ocean, often before scientists have a chance to figure out baseline ecosystem conditions and the size of fish stocks. Scientists tell us this could be especially problematic in the Arctic Ocean where fish like Arctic cod are an essential conduit of life, transforming energy from plankton to the upper trophic level of seabirds, seals, whales and polar bears.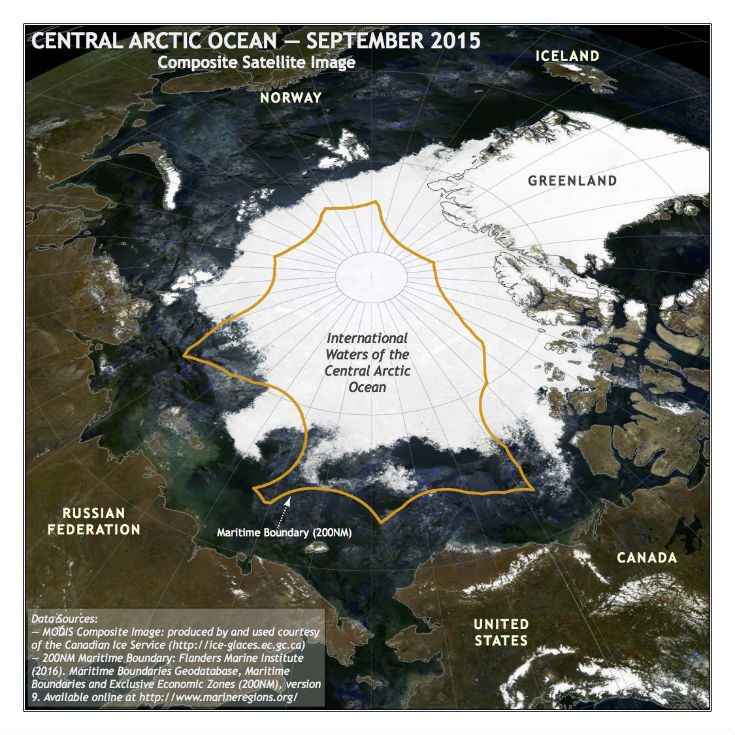 How to approach this issue: compete for potential new fishing grounds or–reflecting the need to cooperate in the Arctic–join together to promote cooperative science to understand this newly emerging ocean while agreeing to delay the start of fishing? Fortunately, for the Arctic, cooperation seems to be carrying the day. As reflected in the Chairman's Statement, the talks in Iceland, the fifth negotiating session in a little more than a year, displayed a continued determination to prevent the start of unregulated commercial fishing in the area, safeguard the marine ecosystem and promote a joint program of cooperative science that would provide answers before future fishing is considered. While a few issues remain under discussion, the Chair pledged to circulate a complete draft text with recommendations for the countries to consider for acceptance by mid-May or reconvene this summer for a final negotiation.
The nations participating are the United States, Russia, Norway, Greenland, Canada, Japan, Iceland, South Korea, China and the European Union.  In the United States, support for the agreement comes from unusual partners in Alaska, including the commercial fishing industry, Alaska Native organizations and environmental groups. The U.S. began working toward an agreement based on a resolution authored by Republican Senators Ted Stevens and Lisa Murkowski and signed into law by President George W. Bush. Alaskans learned the hard way that high seas areas without fishing rules–like the Bering Sea "donut hole" between Alaska and Russia–can be quickly overfished. The CAO agreement is modeled after precautionary Arctic fisheries plans put into place by the North Pacific Fisheries Management Council and the National Marine Fisheries Service in the U.S in 2009 and Fisheries and Oceans Canada and Inuvialuit resource managers in Canada in 2014. In 2012, over 2,000 scientists from around the world called on Arctic countries to take similar precautionary action for the CAO. And the Inuit Circumpolar Council in 2014 called for a fisheries moratorium in the area until adequate science and management measures with full Inuit participation was in place.
After several years of meetings among Arctic nations, in 2015 the U.S., Russia, Norway, Greenland and Canada issued a declaration committing them to not allow their fishing vessels to start operating in the area. They also pledged to seek a binding agreement with additional nations who operate commercial fishing fleets that operate in distant waters.
This led to the five negotiating sessions among the 10 states culminating last month in Reykjavik which I attended as a member of the U.S. delegation. Reaching final agreement in the coming months would be lightning speed by international diplomatic timelines but just-in-time delivery for the Arctic ecosystem and the people it supports. Stay tuned.