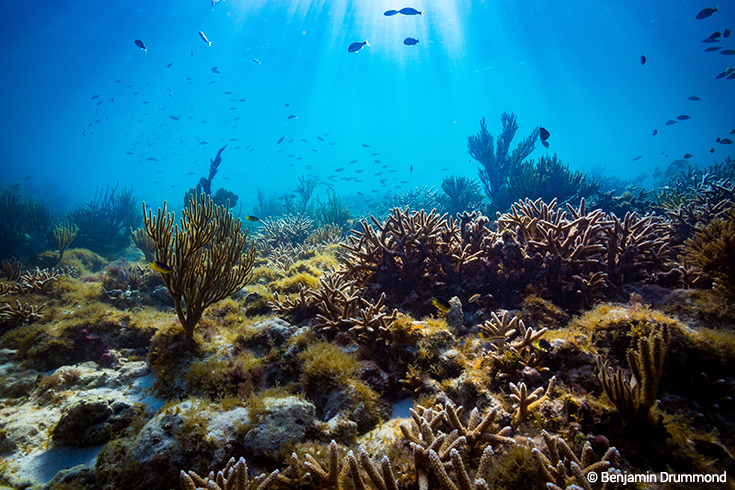 Together we can get to a Gulf that is restored, healthy and thriving once more.
April 20, 2017, marks seven years since the BP Deepwater Horizon oil disaster began, taking the lives of 11 people and severely impacting the Gulf of Mexico.
As someone who grew up and works in the Gulf, I deeply appreciate all that we have accomplished over the last seven years.
Together, we saw the RESTORE Act bring much needed Clean Water Act fines back to the Gulf states, and a global settlement was reached where BP will pay $20.8 billion dollars over 15 years. We now have the opportunity to fix not only the damage from the oil disaster, but also undo decades of environmental problems like water quality impairments. In the past seven years, we invested in scientific research and solutions to restore the Gulf. As a result, we now know more about our wonderful and diverse marine ecosystem with scientists discovering new species in the Gulf.
As a conservationist, I am excited to tackle the challenging work of restoring one of the most important ecosystems in the country.
An effort of this scale—from Texas to Florida, and from upriver to the deep sea—has never before been attempted. We have an unprecedented opportunity to influence the outcome, even in the absence of a guide for decision-makers to follow in order to ensure success. Sure, that's a little scary, but to me it's a very exciting challenge!
I am optimistic that our leadership in the Gulf of Mexico can lead the way for large-scale restoration efforts around the world.
Together, we can be an example for how multiple states and federal agencies can cooperate and build on shared strengths to restore an ecosystem that the nation relies upon for food, recreation and thriving coastal economies.
The way forward must be built on:
Coordination and transparency

: Wildlife, fisheries and habitats, rivers and estuaries don't recognize state boundaries. If our restoration and management efforts are to be truly effective, we must commit to regional cooperation and integrated, cross-jurisdictional approaches. There are three major restoration programs in the Gulf recovery process with five states and seven federal agencies in the mix. This is complex, to say the least, but hiccups can be avoided with a formal mechanism for coordination. It will allow for us all to pool and stretch available resources, find synergies between projects and successfully negotiate conflicts that might arise.

Science-based ecosystem approach

: Science is the key to success. Countries like the Netherlands have conducted smaller scale restoration efforts and learned that without a strong foundation in science, we are doomed to fail. We must ensure that restoration replicates natural systems where possible, use modeling and science to guarantee the best possible outcomes and know when to change course if our wildlife are not recovering as expected.

Think big!

This is an incredible opportunity for the Gulf region to become a world leader in large-scale marine restoration. We shouldn't be afraid of innovative projects that step outside of our comfort zone. Restoration at this scale calls for more than the usual restoration options. For example, mapping the habitats and species of deep-water coral communities in and around the DeSoto Canyon.
Yes, it's been seven years since our Gulf got hit with the worst environmental disaster in U.S. history.  We'll always look back at the time with horror and sadness but now, we can also look forward to a Gulf that is restored, heathy and thriving once more.
Take action now. Tell our Gulf leaders to make smart investments in the Gulf beyond the shore.