The More You NOAA: Getting Sea Turtles and Dolphins Back in the Water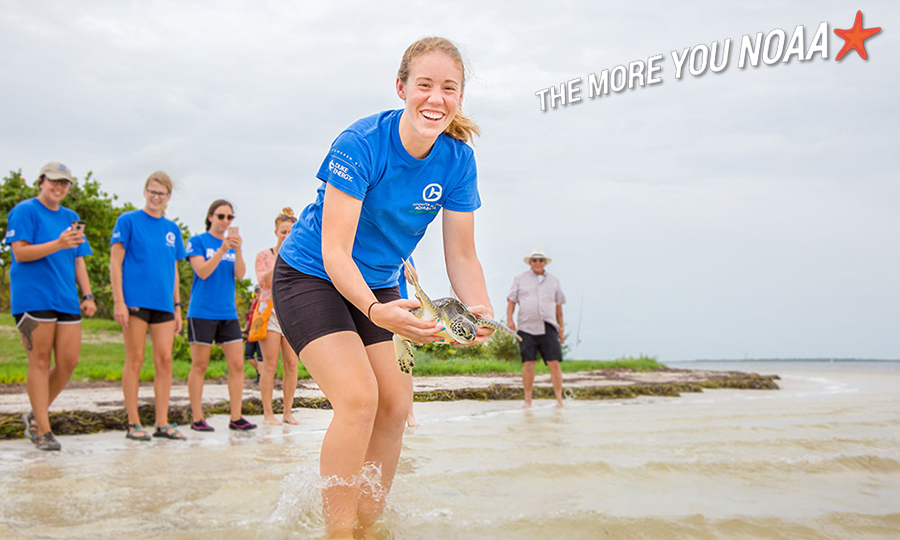 Today's guest blog comes from Abby Stone and Becca Riley. Abby Stone is the Stranding Coordinator, and Becca Riley is the Senior Sea Turtle & Aquatics Biologist at the Clearwater Marine Aquarium in Clearwater, Florida.
The Trump administration's newly proposed budget would cut nearly $1 billion from NOAA. Follow along with our "The More You NOAA" blog series to see how these cuts would impact the families and communities who rely on a healthy ocean.
NOAA makes marine animal rescue possible
Here at the Clearwater Marine Aquarium, we respond to strandings of marine mammals, sea turtles and river otters. Volunteer stranding networks like ours can be found in every coastal state in the U.S., and we work closely with our partners to provide emergency aid to distressed marine animals so that they may have their best chance at survival.
Let's talk about sea turtles: our work with these incredible animals encompasses every aspect of their life cycle, from protecting local sea turtle nests and responding to stranding calls, to successfully rehabilitating hundreds of sea turtles we receive in our facility each year. Clearwater Marine Aquarium also provides a forever home for wildlife deemed non-releasable by veterinarians and our governing agency, Florida Fish and Wildlife Conservation Commission. The aquarium is currently home to 10 resident sea turtles that were impacted by human interaction. They now serve as ambassadors to educate aquarium guests on the impacts people have on our marine ecosystems.
Clearwater Marine Aquarium is on the front lines of protecting sea turtles for future generations. The stranding and nesting information we collect and report to our governing agencies feeds into broader efforts to analyze the data and develop an understanding of the current and projected status of these endangered animals.
None of the work of the aquarium's rescue team or sea turtle department would be possible without guidance and funding from National Marine Fisheries Services (NMFS), a branch of the National Oceanic and Atmospheric Administration (NOAA). For example, research funded by NOAA's prestigious John G. Prescott Grant Program continues to support marine mammal research nationwide and makes essential stranding resources available to stranding network partners such as equipment, services, professional training and information.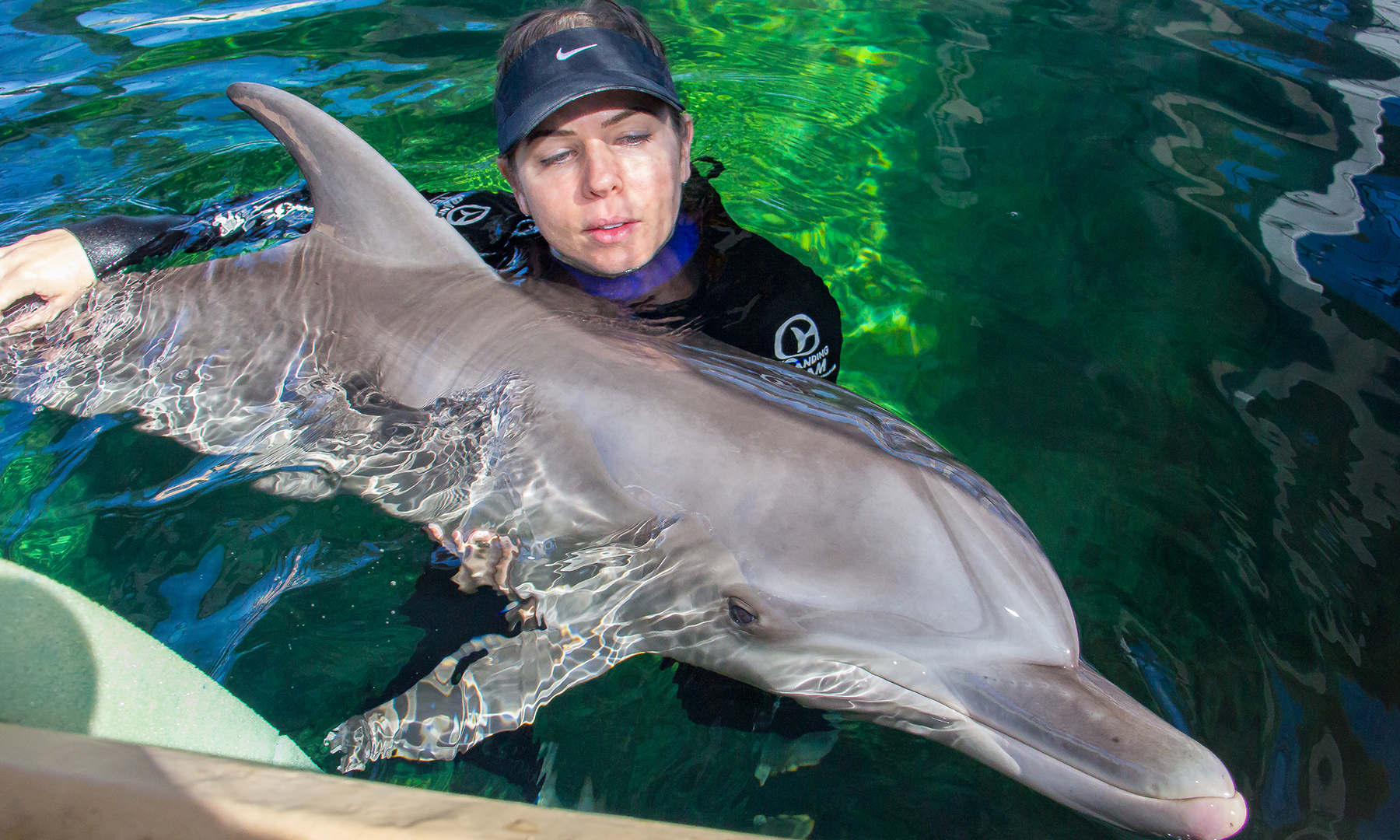 Furthermore, NOAA's Marine Mammal Unusual Mortality Event funding supports efforts to examine carcasses and live animals to better understand the causes and factors that may be involved with unusually high mortality rates. This funding is critical for tackling these especially challenging situations, along with coordination provided by NOAA when we are orchestrating responses to large-scale events like dolphin disentanglements and mass strandings with other aquariums and partners.
The bottom line

Any loss in resources for NOAA would create a sweeping negative impact, both internally within the aquarium and for our partners. Budget cuts would hamper the overall mission of understanding changes in the environment, sharing knowledge and information, and conserving marine ecosystems. If NOAA was not able to provide funding to partners of the National Marine Mammal Stranding Networks specifically, we would not be able to conduct further research or serve as the ocean first responders to stranding of sea turtles and other marine life.
We aim to see sea turtle populations restored to a healthy size worldwide and reduce the amount of human interaction that negatively affects them. Those are big goals, but with everyone working together towards the solution—and with support from NOAA—we can make a significant impact and hopefully save sea turtles from extinction.