Collaboration on Microfiber Pollution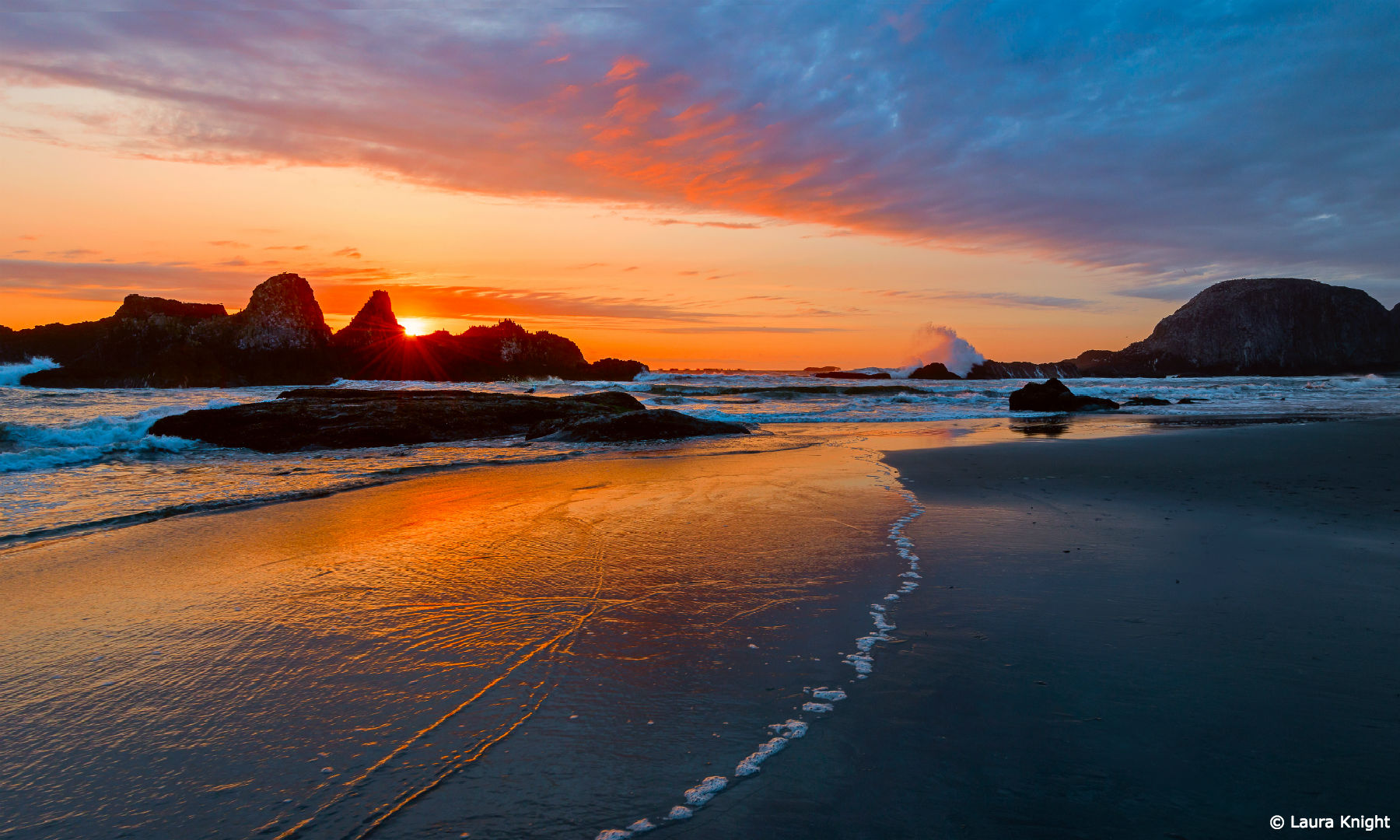 This blog first appeared in 3BL Media
You've invested in a steel water bottle, pack your lunch in glass Tupperware, and recycle any plastic you get your hands on. But your plastic footprint might be bigger than you think thanks to the ubiquity of plastic-based fabrics—from that polyester onesie you wore on Halloween to the fleece blanket you wrap yourself in every winter, and even the carpet beneath your feet.
Microfibers—tiny strands of material shed during textile production, use and disposal—are found in ecosystems around the world. In fact, microfibers have become one of the most commonly detected types of microplastic debris in water samples, found in headwater streams, rivers, soils, lakes, sediments, ocean water, the deep sea, arctic sea ice, seafood, table salt and most recently, public drinking water. Such widespread exposure raises concerns about potential effects to wildlife and human health. As a consequence, microfibers are increasingly gaining the attention of governments, regulators, companies, nongovernmental organizations (NGOs), scientists and the news media.
To address the growing threat of microfibers in the environment, Ocean Conservancy and UC Santa Barbara's Bren School of Environmental Science & Management convened a multi-stakeholder Microfiber Leadership Summit in October 2017 in California. Our purpose was to discuss the current state of knowledge on microfiber pollution, develop a roadmap to guide future research and innovation, and forge relationships to pursue future collaborations and implement the roadmap.
With additional support from Future 500 and the Outdoor Industry Association, the leadership summit included participants and representatives from across the apparel, outdoor, chemical and white goods sectors; industry consultants with expertise in environmental systems and testing methodologies relevant to microfibers; academic scientists from leading universities and research institutions; government representatives considering regulations to address microfiber pollution; and NGOs seeking opportunities to reduce microfiber pollution and impacts in the environment.
The group first explored what is known about the sources and risks of microfiber pollution in the environment. Peer-reviewed science confirms that fibers enter local waterways via treated wastewater, shedding from synthetic textiles (e.g. polyester, acrylic, polypropylene, polyamide and polyethylene) when laundered.
While the majority of microfiber research and public discussion to date has focused on shedding in the wash, there is scant information about other potential sources during the production cycle, during product use, or at the end-of-life. Substantial uncertainty also exists about the sources and amounts of fiber loss from the non-apparel textile sectors, such as carpet manufacturing, home goods, hospitality, and health care. Furthermore, few studies to date have attempted to quantify health risks to human and animal life. Workshop participants agreed that for any solution to work at the systemic level, a more complete picture of the extent and impact of microfiber pollution is a critical first step.
Global regulators and other organizations are eyeing microfiber pollution with a growing sense of urgency. With textile brands and suppliers facing increasing public pressure to reduce microfiber pollution and reduce potential health risks, a list of easily adopted best practices—and a plan for further action—is needed now.
Following a successful first workshop, Summit participants agreed that crafting this list is a crucial short-term action, along with advancing new research projects. In the longer-term, the group plans to synthesize research and propose innovative solutions that balance the needs of the environment and society. The diverse stakeholders from across sectors engaged in this effort are well positioned to become issue champions and advocate for best practices now while pursuing additional data to inform systemic solutions in the near future.
Microfiber Leadership Summit participants identified five concrete, priority actions that, if implemented over the next five years, will dramatically improve scientific understanding and reduction of microfiber pollution to the environment. These are:
Improve collective understanding of the stocks and flows of microfibers throughtout the life cycle of all relevant products and materials via a robust material flow analysis (MFA), coupled with a fate and transport assessment to determine where in the environment microfibers are deposited.
Assess the ocean and human health risks of microfiber pollution—both the physical particles and associated chemicals—through a risk assessment framework.
To foster industry innovation, establish consistent industry-wide test methodologies for measuring microfiber shed rates from textiles and other materials.
Idenitfy existing industry best practices that can be implemented immediately to minimize microfiber emissions throughout textile supply chains.
Develop a shared lexicon and unified communications strategy for discussing microfibers in the environment, key scientific research needs, and collective actions being progressed.
These actions and additional information about the state of microfiber research and solutions are detailed in the Summit summary document and Microfiber Action Roadmap, accessible to the public on the Ocean Conservancy's website and at http://bit.ly/microfiberaction.
Ocean Conservancy and the Bren School, in collaboration with Future 500, believe that the actions identified above will decrease the global knowledge gap and accelerate action on this important emerging issue. Our goal is to identify and implement durable, impactful interventions in collaboration with industry leaders, academics, NGOs and regulators, all of whom are critical to shaping and advancing solutions.
The opportunity to eliminate a major source of plastic marine debris is within our reach, if we have the collective temerity to invest in research and take action now. As we work to advance these priority actions and other key research and innovation needs, we welcome new and broader expertise from all sectors and stakeholders connected to microfiber supply chains. We are confident that this path forward can generate sustainable change that benefits industry, people and the planet.