Working with Our Neighbors to the North for Trash Free Seas
Canada is taking the lead by prioritizing the advancement of global and domestic action on marine plastic litter and ocean preservation.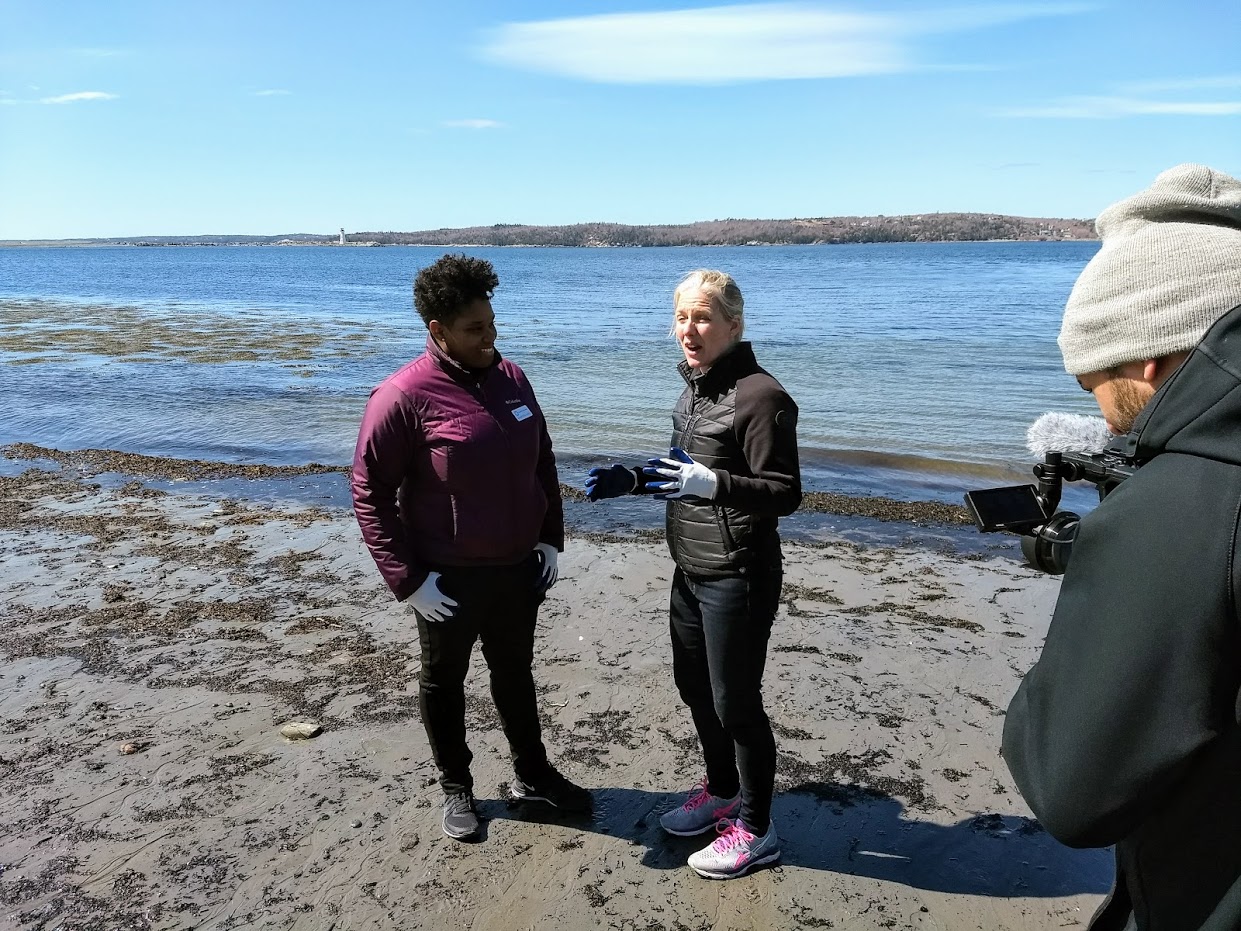 Beach cleanups are in our DNA here at Ocean Conservancy, so when we had the opportunity to work with partners from Oceans North, Ecology Action Centre and Friends of McNabs Island to co-host a beach cleanup in Halifax, Nova Scotia on Earth Day, we knew we couldn't miss it.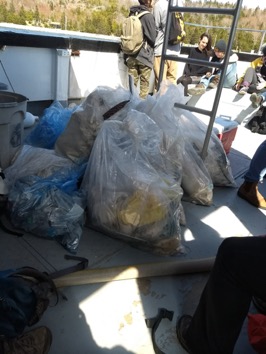 Marine debris, after all, is not an isolated issue. Plastics, in particular, have been found nearly everywhere in the ocean—floating at the surface, settled at the bottom of deep-sea trenches, moving through tropical waters and frozen into Arctic ice. And while neither Arctic nor tropical, there was plenty to clean up this past weekend in Halifax. Between two locations—McNabs Island and McCormacks Beach—some 150 volunteers collected about 100 bags of debris and rounded up larger items such as a 3′ x 6′ plastic picnic table top, a 10-foot piece of absorbent spill boom, two car tires, a section of orange snow fence and several plastic fish boxes.
Among the volunteers was none other than Canada's Minister of Environment and Climate Change, Catherine McKenna. In celebration of Earth Day 2018 (the theme of which was Ending Plastic Pollution), she launched the Dialogue on Plastic Waste to gather Canadians' views on plastics and identify ways to achieve zero plastic waste and reduce marine litter. By engaging Canadians, indigenous peoples, industry, municipalities, non-profit organizations and research institutions, the Government of Canada will work with provinces and territories to develop strategies to keep plastics within the product stream and out of landfills and the environment.
The Canadian government recognizes the ubiquity of the marine debris issue and is also taking a lead on it through its G7 presidency this year. Canada has prioritized advancing global and domestic action on marine plastic litter and ocean preservation; and at the cleanup, Minister McKenna not only collected trash but launched the G7 Shoreline Sweep Challenge, encouraging Ministerial counterparts from G7 nations to launch their own shoreline cleanup.
Canada's commitment to solving this global problem and helping to raise its profile among other G7 and G20 countries gives hope and optimism to an often overwhelming situation. Their leadership through the G7 demonstrates a commitment to developing solutions. This is something that we hope resonates with other global leaders as we all have a role to play.
Ocean Conservancy and our Canadian partner, Oceans North, are continuing the conversation today in Ottawa as we convene leading experts to provide input into Canada's G7 Plastics Charter and the role of cities and municipalities in implementing waste management solutions. Stay tuned for a readout of the event soon!