Connecting Cultures Across the Ocean
Karen Matsumoto talks about Ecosystem Pen Pals, a cultural and natural history exchange that brought together elementary school students from different regions in the Pacific Rim – the Hawaiian Islands, American Samoa and the western coast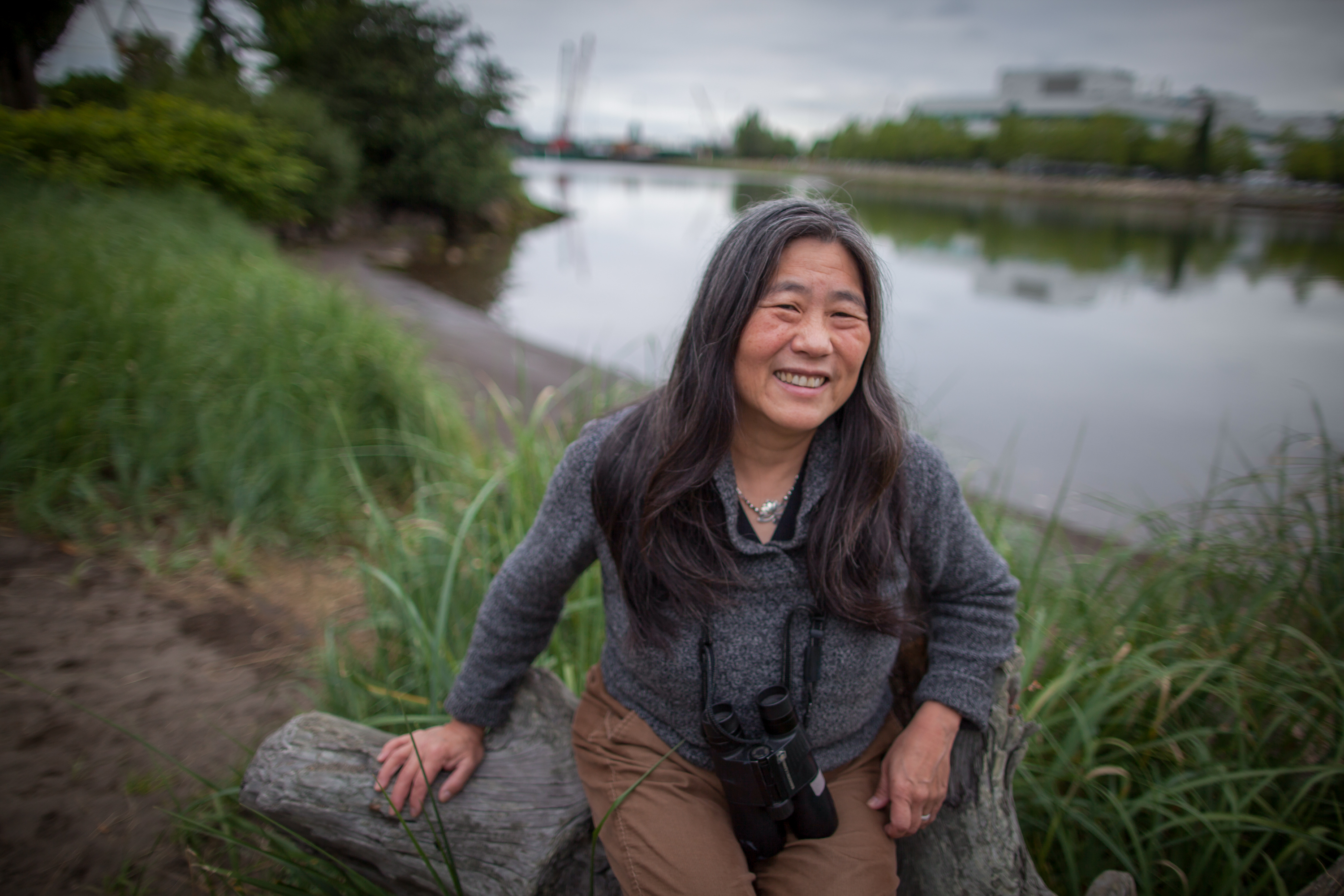 Karen Matsumoto and I are sitting in the Uwajimaya food court in Seattle's International District. Throngs of people bustle around us and the smell of Japanese and Chinese food sizzling under heat lamps envelops me, conjuring up memories of home.
Matsumoto is the Climate Change and Environmental Science Educator for the Suquamish Tribe. Over a plate of jin dui, we reminisce about our childhoods and the particular experiences we both share as Japanese-Americans, despite being born on opposite ends of the country. Me in Hawaii. Matsumoto in Virginia.
I ask her how she navigates working in indigenous spaces and if it has influenced her own claimed identity.
"My dad never talked about it," she pauses thoughtfully, "So it wasn't until high school that I learned anything about the internment camps. That's where I can really relate to the intergenerational trauma that a lot of our native students go through in feeling this shame from something that I didn't even experience. I carried this weird guilt and shame and I was embarrassed to talk about it or think about it. Working with the tribes has actually gotten me closer and more interested in my own Japanese culture."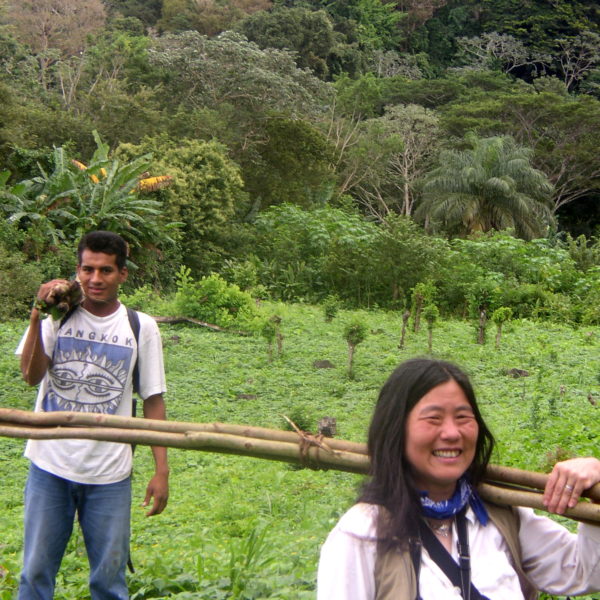 She attended UC Berkeley, where she majored in Terrestrial Ecology and Forestry and was influenced by classes she took in Asian American Studies. This, along with her upbringing, inspired her to focus on multicultural education and on tackling the disparities of environmental justice for communities of color.
In 2010, she joined ten other scientists and educators at the remote Midway Atoll through a leadership program for Papahānaumokuākea Marine Sanctuary funded by NOAA. During the service learning program, she partnered with Carlie Wiener on a research education project called Ecosystem Pen Pals.
It is a cultural and natural history exchange that brought together elementary school students from different regions in the Pacific Rim—the Hawaiian Islands, American Samoa, and the western coast of Washington State. Funded by the Suquamish Tribe, NOAA's Olympic Coast National Marine Sanctuary and Bureau of Indian Affairs Climate Change Youth Engagement Grant, this program aimed to connect students to their local natural environment and cultural community.
The classrooms explored local ecosystems and worked collaboratively to complete a field guide based on their observations and research. They shipped the final product to their elementary school partner along with a suitcase that contained a sampling of artifacts unique to their culture and respective ecosystems. Each child was also paired up with a pen pal, and over the course of the program, exchanged four letters to help promote awareness and understanding of how climate change will affect indigenous ecosystems and traditional ways of life.
"I was talking to some of the kids who are now in high school and some of them were still corresponding with their pen pals, which I thought was a really cool thing," Matsumoto shares. "The program brought kids together from different tribes. They were learning together, learning from one another, and sharing their respective stories.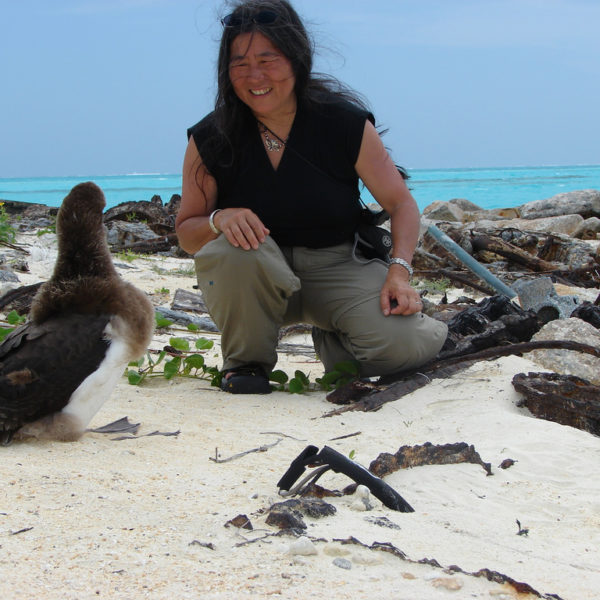 Ecosystem Pen Pals is just one example of the many projects she's spearheaded during her long career in multicultural education. During our conversation, she lists off multiple programs she's helped create, each one focused on introducing underserved communities to the ocean sciences through their lived experiences and their cultural backgrounds.
"I think it'd be really helpful to train environmental educators to incorporate real multicultural perspectives in the curriculum," says Matsumoto. "The material needs to engage the students by starting from where they come from and their experiences. For the past five years, I've been focusing on integrating traditional ecological knowledge, indigenous ways of knowing and indigenous learning systems into STEM education."
For Matsumoto, it's all about creating opportunities and opening doors for her students. Thanks to funding and programmatic support by NOAA, she has been able to accomplish that through projects like Ecosystem Pen Pals.
By incorporating indigenous knowledge into the curriculum, she hopes to support their curiosity by reinforcing their cultural connection to the environment and make science more accessible for them as a future career. Instead of focusing on assimilation and perpetuating the toxic "savior syndrome" in which indigenous communities need to "saved" or "educated" by outside forces, it's about respecting these student's innate potential and ability to succeed on their own terms.
"I think working for the tribal schools and working with the tribe has really, really opened up my eyes and taught me to look at situations from different perspectives," Matsumoto tells me. "I've found that these are some of the smartest, most intuitive kids that I've ever taught. I think I learned a lot more from working with these kids than they would ever get from me. It's been a real honor to work with them."
After nearly 35 years in the multicultural education field, Matsumoto is thinking of retiring. But I get the impression that she's too integral to the community for them to let her leave completely. We fall silent for a few moments, letting the cacophony of overlapping languages in Uwajimaya wash over us. It takes me back to my childhood days in Hawaii and I savor the feeling of nostalgia. As I reflect on our conversation, I think about how passionate and inspiring teachers like Karen Matsumoto helped me get to where I am today. I know that when the time comes, I'll be able to pay that kindness forward to the next generation.