Trump Tries to Weaken Safety Rule for Offshore Oil and Gas Drilling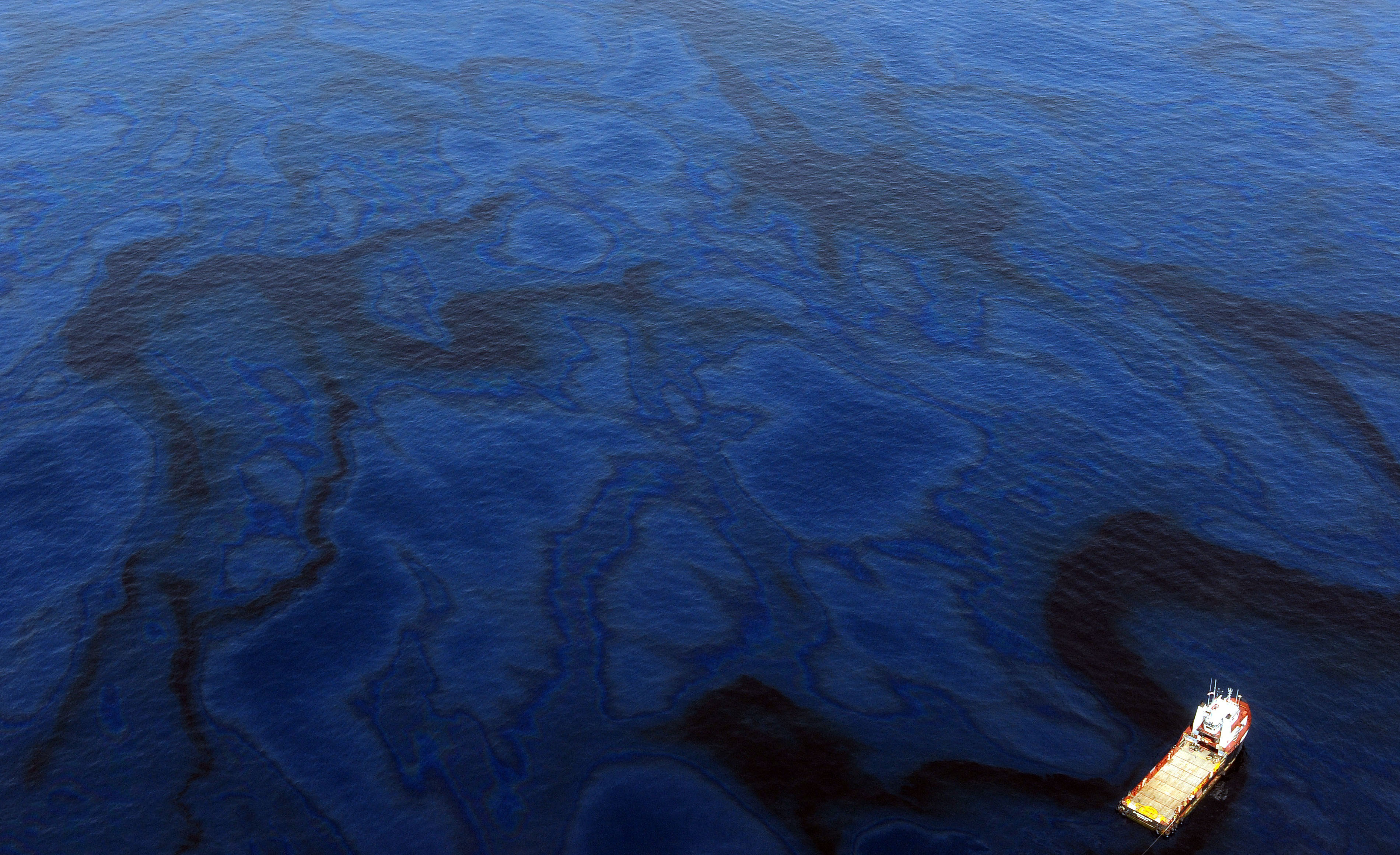 Last month, the Trump administration announced plans to weaken offshore drilling safety rules that were put in place to prevent incidents like the Deepwater Horizon oil disaster, which killed 11 workers and spilled 210 million gallons of oil into the ocean. Tell the administration that you oppose efforts to weaken offshore drilling safety rules.
The Bureau of Safety and Environmental Enforcement—BSEE for short—has proposed rolling back important safety measures that are part of a broader set of provisions known as the "Well Control Rule." One of the key purposes of this rule is to prevent incidents in which operators lose control of the well they are drilling in the ocean floor. Loss of well control led to the Deepwater Horizon rig's deadly explosion in the Gulf of Mexico in 2010, causing the worst environmental disaster in U.S. history.
After that massive oil spill, BSEE carefully developed the Well Control Rule over the course of six years—with significant industry and stakeholder input—before finalizing it in early 2016. And so far, the rule appears to be working. For the first time in at least a decade, there were no reported loss of well control incidents in 2017 after the rule took effect, according to a BSEE chart summarizing offshore drilling safety incidents.
Despite the thoughtful development of the rule and its apparent success, BSEE has proposed changes that would undermine some of the rule's key provisions including:
Eliminating provisions related to real-time monitoring of offshore wells, which could allow industry to adopt monitoring plans that are not as effective at identifying potential well control problems;
Rolling back a requirement aimed at reducing the risk of a collision between an approaching vessel (lift-boat) and a drilling platform, which could increase the odds of an accident that could jeopardize well integrity;
Eliminating an oversight mechanism that requires operators to share test results with BSEE for important safety devices called blowout preventers when BSEE is unavailable to witness the testing; and
Doing away with provisions that require BSEE oversight and approval of third-party organizations that verify inspection and test results for offshore safety equipment, potentially weakening the integrity of independent reviews.
The need for BSEE oversight of inspections and tests was underscored recently when the Department of the Interior Office of Inspector General found that an offshore operator attempted to cover up equipment failures, submitted falsified test results and violated other safety rules.
While not all oil and gas companies try to cheat the system, it's clear that strong rules and vigorous enforcement are needed to ensure that offshore operators adhere to safety standards and are held accountable if they willfully ignore the rules. In fact, BSEE was created after the BP oil disaster specifically to promote safety and environmental protection in the offshore oil and gas industry. That's why it's so disappointing that BSEE now appears to be retreating from that mission in order to promote offshore oil and gas production and development.
As companies plan to drill in even deeper and riskier waters in the Gulf of Mexico, this is not the time to risk another disaster by cutting corners on safety. In fact, some members of Congress have already voiced opposition to these rollbacks: Senator Maria Cantwell (WA) and Rep. Nanette Diaz Barragán (CA) have sponsored legislation, the Clean Coasts Act and the Safe COAST Act, that would prevent BSEE from weakening the Well Control Rule.
Unfortunately, BSEE's proposal is just the latest in a series of Trump administration actions that cater to the oil and gas industry while jeopardizing safety, the ocean's ecosystem and the livelihoods of coastal residents and businesses that depend on a healthy marine environment. For example, the Trump administration issued a draft offshore leasing program that would open up virtually the entire U.S. coastline to risky offshore drilling, proposed a new offshore oil and gas lease sale in the environmentally sensitive Arctic waters of the Beaufort Sea as well as in the eastern Gulf of Mexico, and has threatened to roll back Arctic-specific drilling rules in the near future.
Fortunately, there's still time to make your voice heard. Join Ocean Conservancy in telling the Trump administration not to weaken offshore drilling safety rules.