Perspective from Puerto Rico
Despite a relentless cascade of devastating natural disasters last fall, Silmarie Sanchez, ICC Coordinator for Puerto Rico, was determined to continue her cleanup efforts.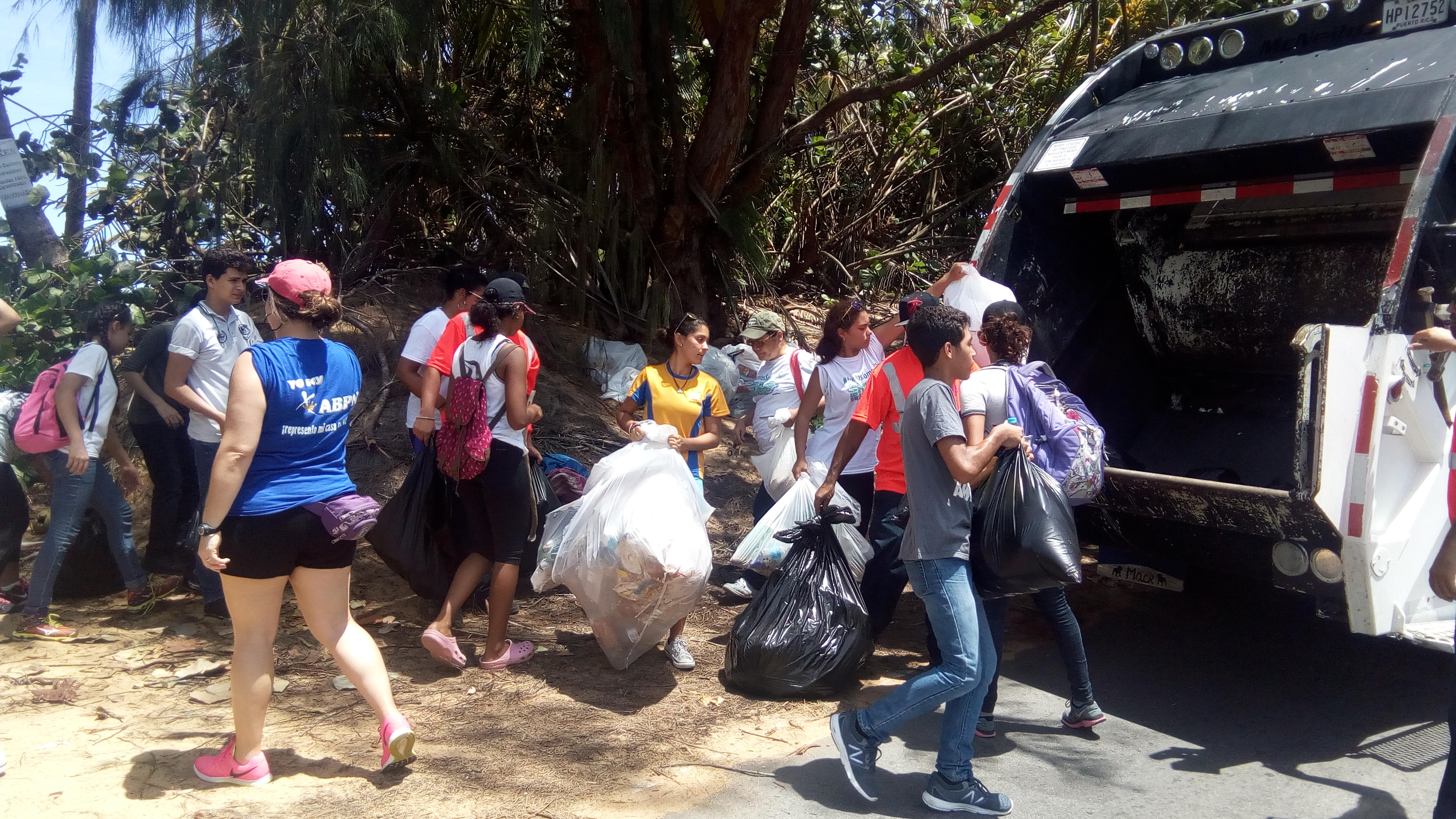 As we reflect on another fantastic year of cleanup efforts with the publication of Ocean Conservancy's 2018 International Coastal Cleanup (ICC) Report, we must also reflect on other events that impacted the 2017 ICC season. While most volunteers hit the beach or their local waterway on a nice day in September, many others were preparing for impending natural disaster or recovering from it. As a result of Hurricane Irma, Hurricane Maria and the magnitude 7.1 earthquake that struck Central Mexico last September, loss of power cut off communication with many ocean advocates and thousands of ICC events did not go as planned. We continued to reach out, anxiously waiting to hear confirmation that our friends and their families were ok and to extend a helping hand from afar.
Amazingly, despite enormous areas of destruction and mountains of storm-related debris, a number of Cleanups continued as planned. Here, Silmarie Sanchez of Scuba Dogs Society, ICC Coordinator for Puerto Rico, recounts an unforgettable few months.
The question we faced after the passage of Hurricane Irma for Puerto Rico was "Do we continue with the International Coastal Cleanup?" We received many calls and messages over social media asking this same question. Just as news reports showing the condition of the northeast area of the island, the coasts and their communities began to show, we swiftly determined that now more than ever was the best time to join forces, not only to achieve the objectives of the ICC but to delineate new objectives tempered to the reality of the moment. In a press release, we announced the continuity of the event as scheduled, and also expressed the importance of cleaning up the garbage that reached the coasts by the floods. We placed special priority on rescuing the common spaces in an effort to mitigate both emotional and physical health problems reaching our population.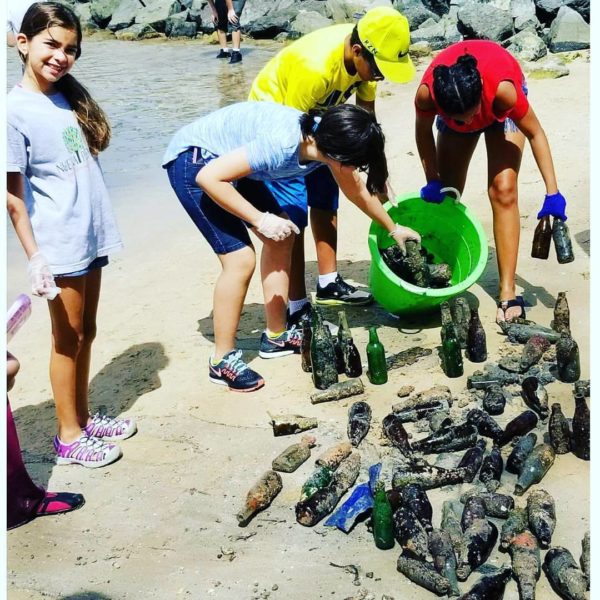 It was a feeling of deep humility to know that the coastal captains (our cleanup leaders) and volunteers of all ages and backgrounds showed up on September 15
th
to remove as much garbage from our shores and bodies of water as possible, regardless of what might be happening to them on a personal basis. Most of us did not have electricity or water after the passage of Hurricane Irma. Yet the commitment of the citizens to help with the goal of rescuing Puerto Rico was evident in our cleanup efforts and inspiring to all. There were many people who proudly chipped in for the common good, demonstrating that only with will, optimism, and solidarity, along with leadership, teamwork and effective action, can we recover after a natural disaster like Irma.
After the cleanup activities, we received thank-you notes for maintaining our course of action and for bringing citizens together to begin rescuing the beaches of Puerto Rico. With so much out of their control, people simply appreciated the ability to help in the cleanup.
After Hurricane Irma, Hurricane Maria hit us. We cannot deny the sadness that invaded us as we witnessed the destruction and eroded coastlines, physically changing the shape of the entire island. Nonetheless, optimism always remained in our hearts and we resumed efforts to rescue public spaces as soon as we could, knowing that the absence of water and electricity could have easily led our fellow citizens into a state of depression. Cleared common spaces allowed kids to recreate and people to gather and ease their minds and spirits together.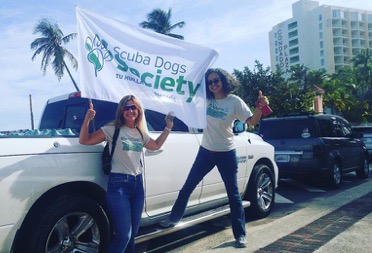 During the month of October, we summoned volunteers to help clean the Marine Park in El Escambrón. There, a mural was created with debris left by the hurricane. Large letters made of felled trunks spell "María". This monument remains there; recognizing this terrible event in our history, but ensuring that we never feel overcome by it. Knowing that we are not alone and that Ocean Conservancy and the entire ICC network were happy to hear from us is an unexplainable feeling. There's still a lot of work to do. We'll see you at the 2018 ICC!