Announcing the Winners of the 2018 Ocean Conservancy Photo Contest
Your beautiful images amazed us, the people and our judges!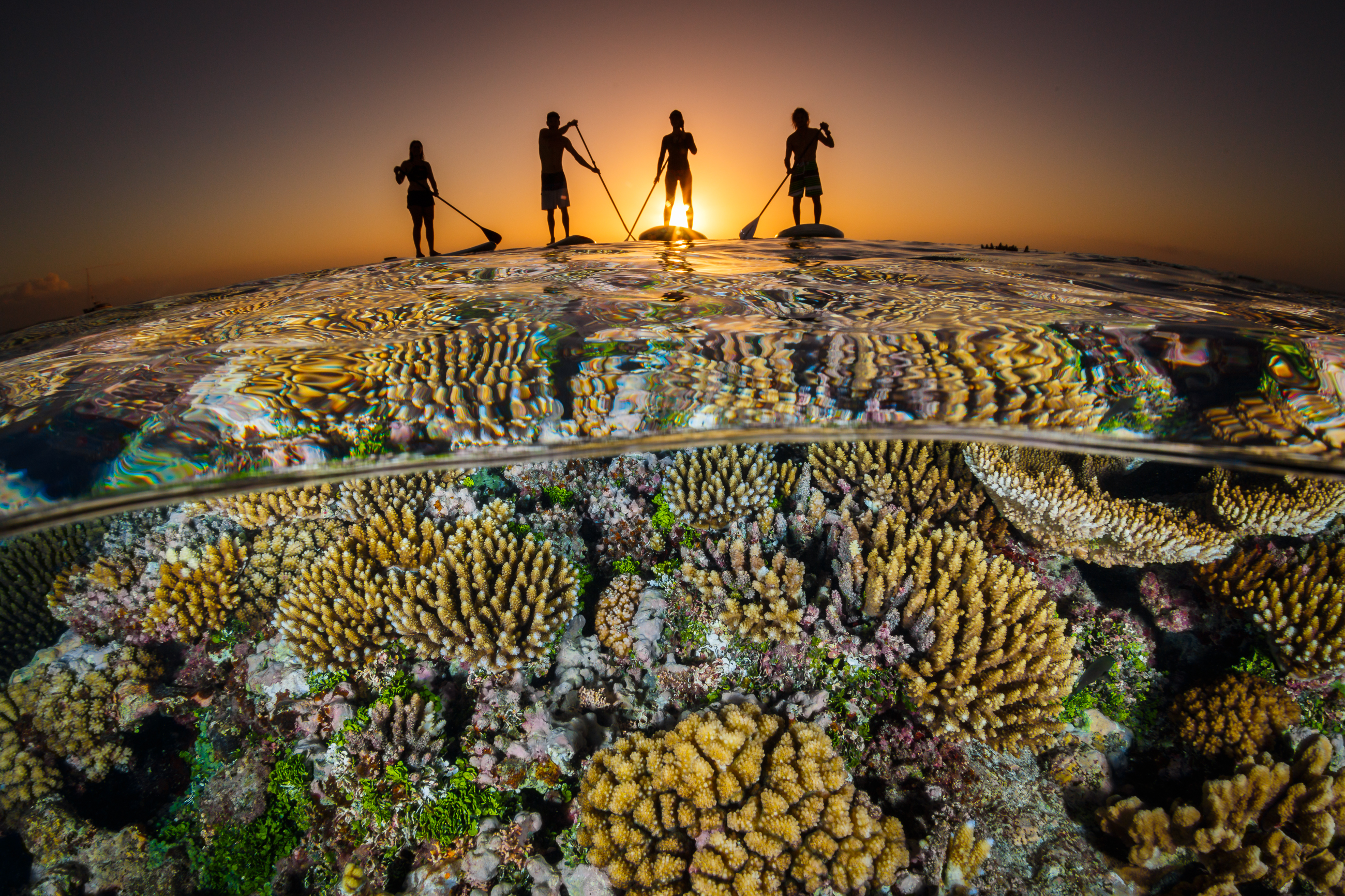 Earlier this summer, we asked you to submit your best photos featuring our most-favorite topic, the ocean and all its wonders. We had an impressive number of entries this year. The beautiful (and sometimes heartbreaking) images you captured, expressed the myriad of feelings our ocean inspires.
Thank you for taking the time to enter your photos and for voting for your favorites! The people have spoken and have voted for some incredible photos! And finally, a mighty thanks to our expert panel of judges: Paul Bardo, Ben Hicks, Senator Angus S. King Jr., Senator Patrick Leahy and Christopher Michel.

Judge's Choice Winner
"Paddle Boarders at Sunset" by Grant Thomas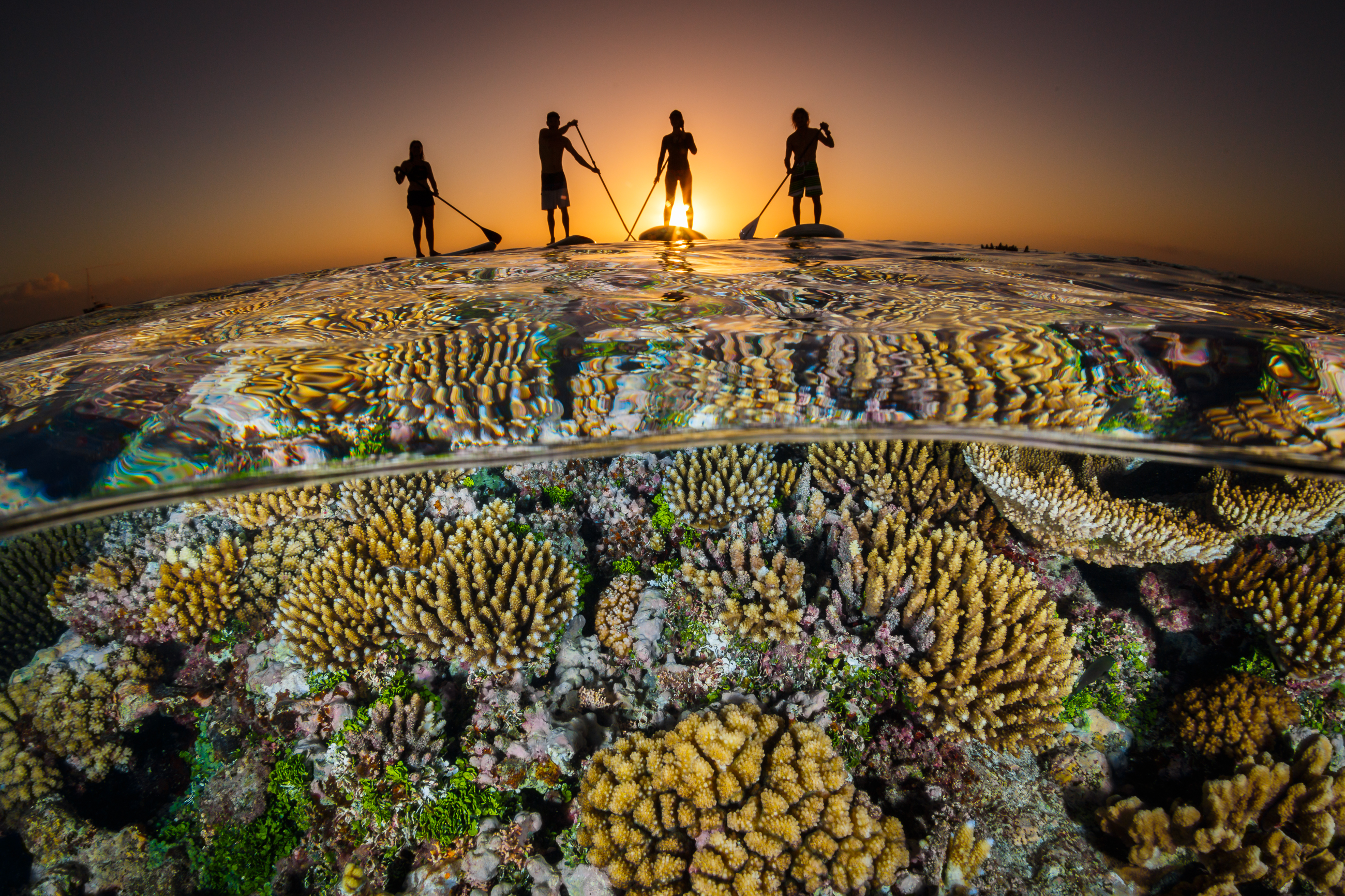 Photographer Description: This image was taken in Ha'apai, Tonga. Stand up paddle boarders were out exploring the shallow reefs at sunset. I wanted to demonstrate the innate bond humans have with the ocean, whether we are physically in it or floating on the surface. Our inherent relationship with the ocean is eternal and we must care for it in a way that ensures sustainability for the future.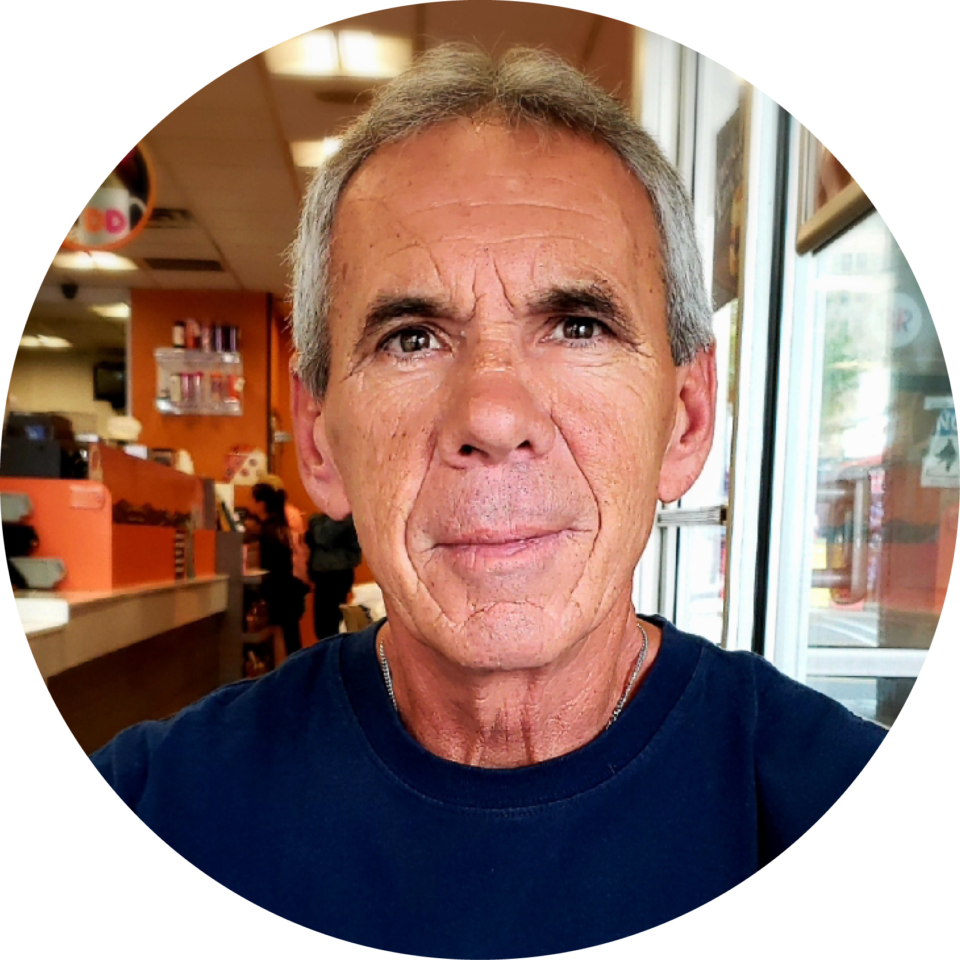 "Certainly fits the category and the composition, lighting, over under effect is stunning."

2018 Photo Contest Judge
Coastlines & Seascapes Winner
"The First Chapter" by David Diez Ortiz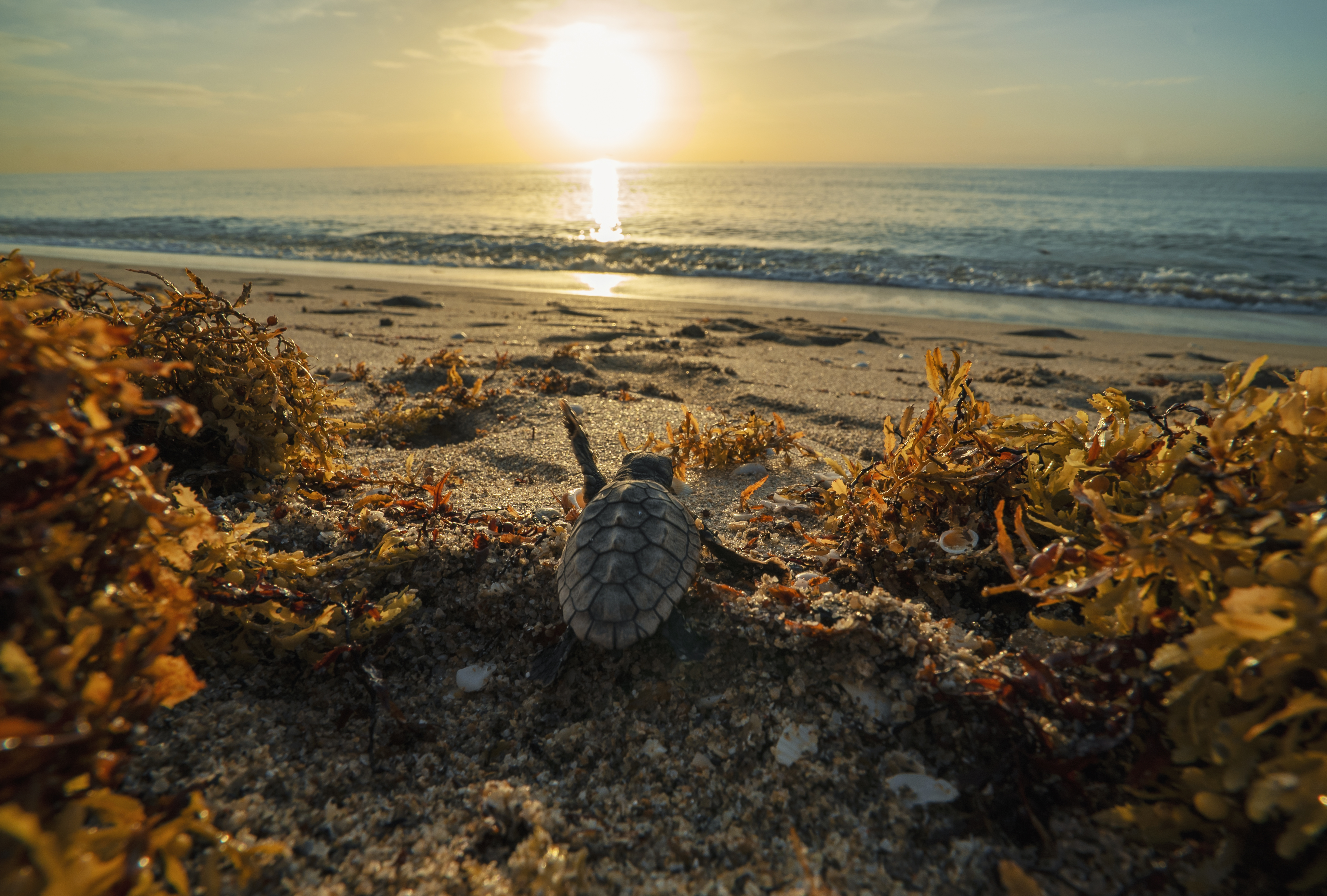 Photographer Description: March through October marks the sea turtle nesting season in Florida. Mainly nesting and hatching during the night, with the occasional late bloomer. Here, this baby loggerhead sea turtle got a late start. After fighting its way through the thick sargassum seaweed and finding an opening it was able to begin its first chapter in life.
Human Impact Winner
"Plastic Noose" by Carmen Cromer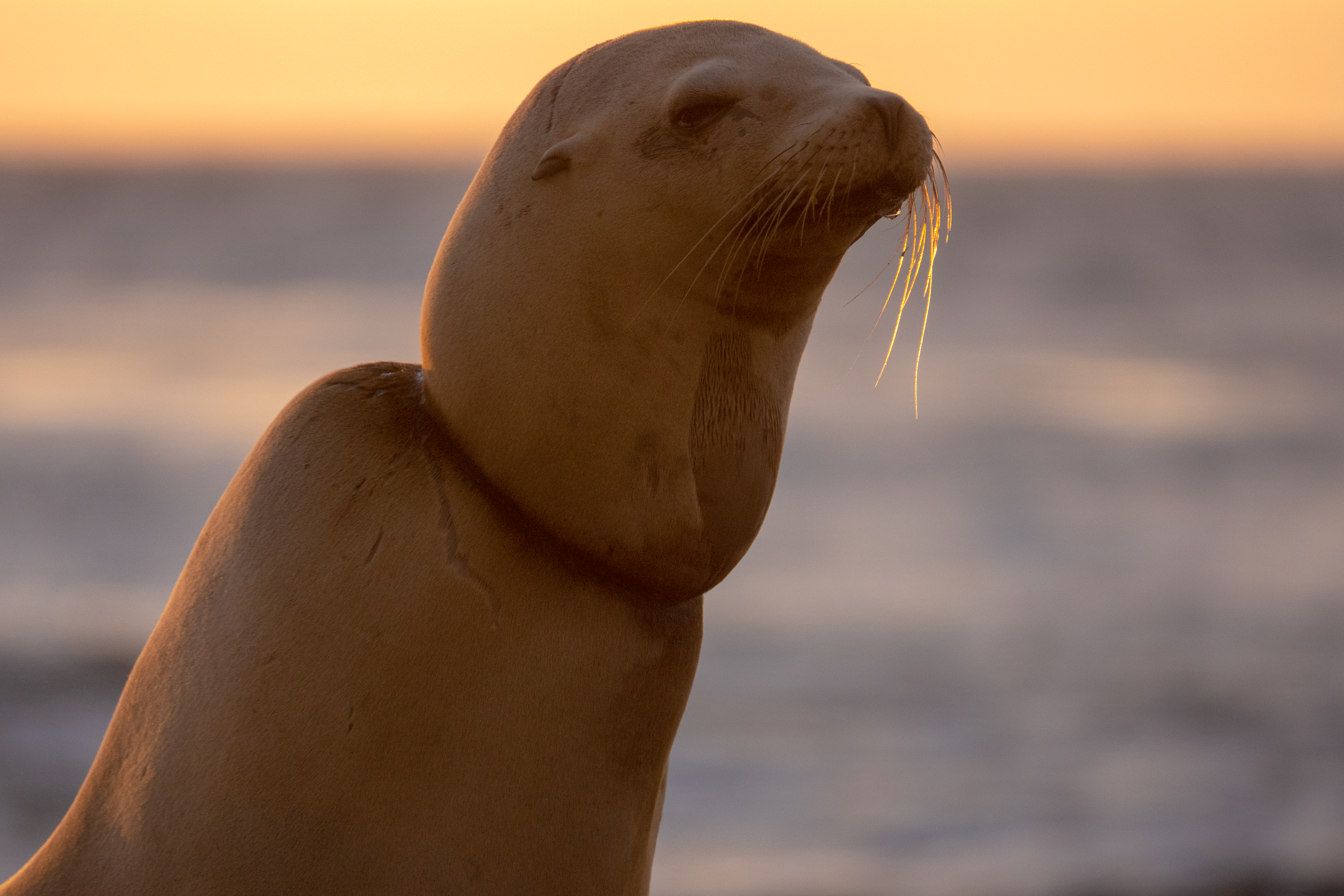 Photographer Description: Massive groups of California sea lions come to haul out on the rocky shores of La Jolla. This individual has been entangled in fishing line for so long that her neck bears a permanent reminder.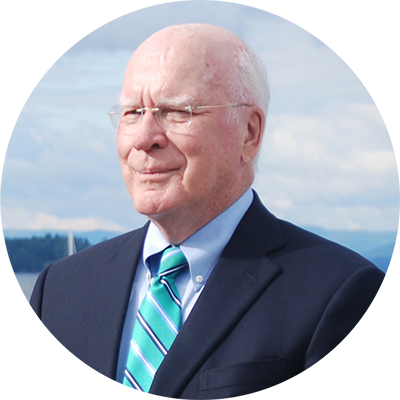 2018 Photo Contest Judge
Marine Wildlife Winner
"Clown Anemonefish" by Jon Anderson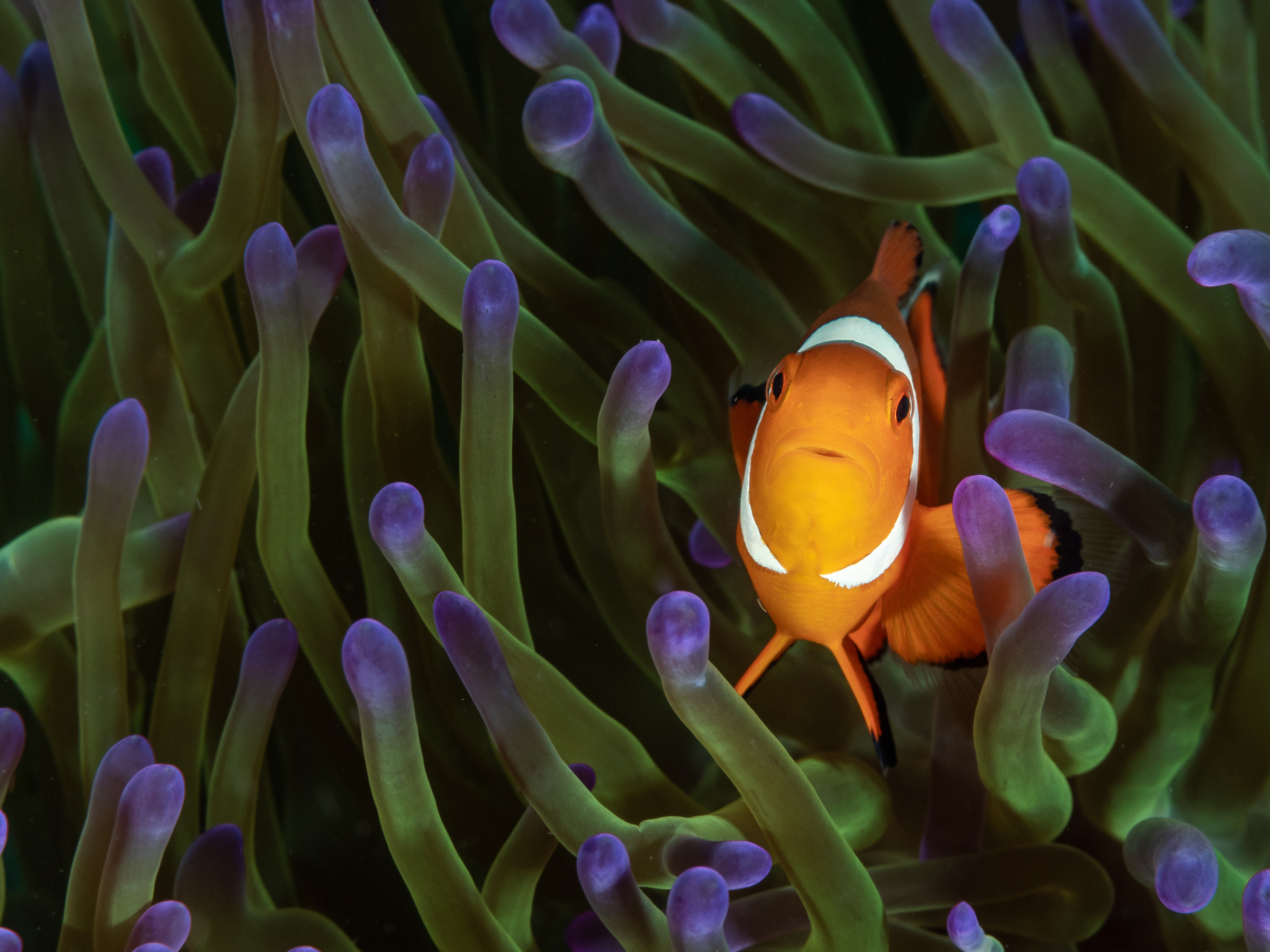 Photographer Description: Clown Anemonefish (Amphiprion ocellaris) in its anemone in Anilao, Philippines.
People & the Ocean Winner
"The Descent" by Grant Thomas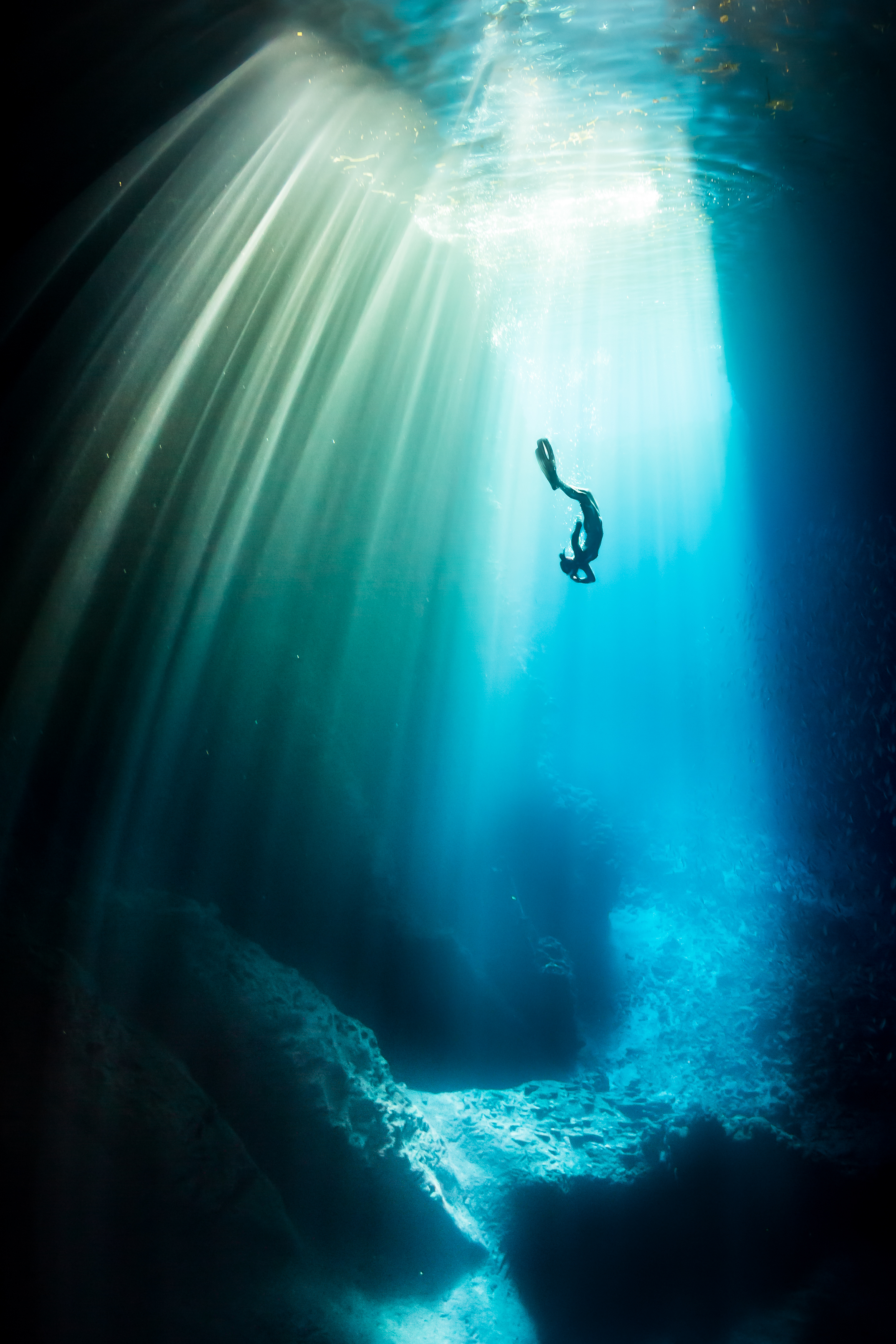 Photographer Description: Swallows Cave, Tonga. It's late in the day, the sun is low and piercing its golden light through the entrance of the cave. The diver took one breath and began her descent illuminated only by the natural spotlight above.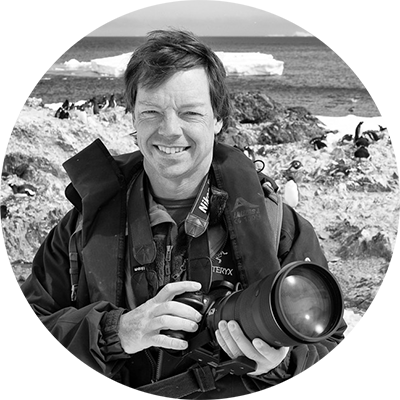 "Wonderful image. Fabulous location, perfect timing, compelling lighting and colors. Bravo!"

2018 Photo Contest Judge
Underwater Wonders
"Underwater Fireworks" by Katherine Nesbit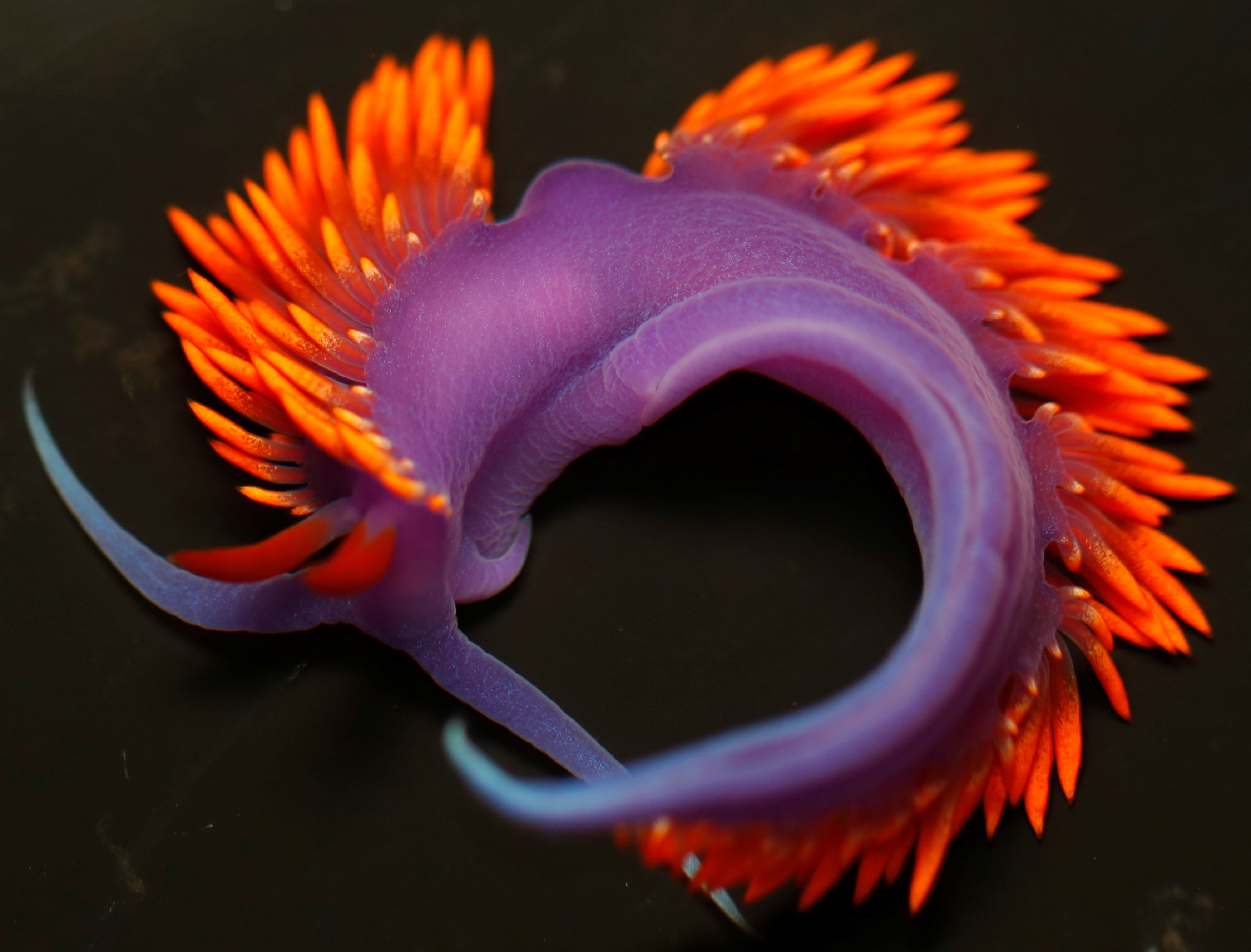 Photographer Description: The Spanish Shawl nudibranch, also known as Flabellina iodinea, is brightly colored and crawls around rather quickly for a sea slug. Their bright orange cerreta look like sparks from a firework when they coil around on the hunt for tasty hydroid prey. The bright coloration serves as a warning to predators, and believe it or not—these slugs can push off from a surface and swim with a thrashing motion to escape being eaten.
Thank you again to everyone who participated in this year's photo contest, as well as our panel of judges who made this contest possible! Enjoy the slideshow below of some additional "honorable mentions" from the photo contest entries.