Meet our 2020 Ocean Conservancy Photo Contest judges! This year's expert panel of judges features underwater photography professionals and marine adventurers from around the globe, reviewing your images to help us determine who will be the grand prize winner of our 2020 Photo Contest: the Judges' Choice Award.
Do you think your ocean shots have what it takes to make a big splash with our judges? Submit your photos now!
Camrin Dengel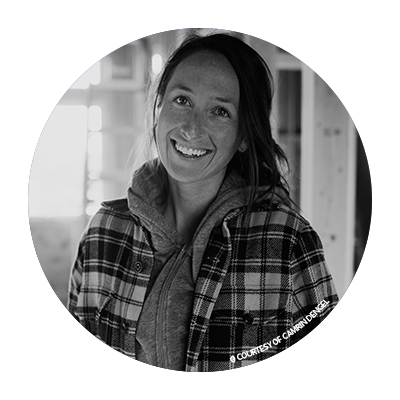 Camrin grew up in rural Alaska, where she first fell in love with the natural world and storytelling. While pursuing a bachelors in natural resources/environmental science, she discovered how photography lended itself to impactful messaging within the world of conservation. A college internship with the Alaska Marine Conservation Council helped initially bridge the gap between her interests in science and photo journalism.
Now a professional lifestyle, commercial and editorial photographer, she works with a variety of brands, non-profits and publications. Her work often falls within the theme of returning to our roots and regularly intertwines with her values in sustainability.
Find more of her photographs on instagram @camrindengel and at camrindengel.com
Amy Gulick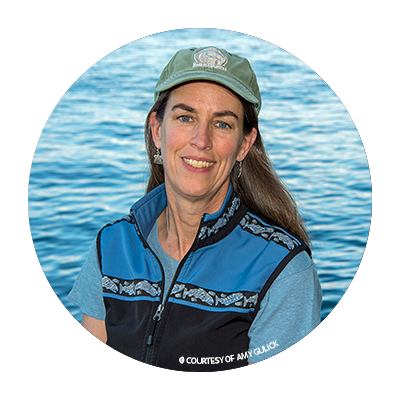 Photographer and author, Amy Gulick, has received numerous honors including the Daniel Housberg Wilderness Image Award from the Alaska Conservation Foundation, the Voice of the Wild Award from the Alaska Wilderness League, and a Lowell Thomas Award from the Society of American Travel Writers Foundation. Her books include The Salmon Way: An Alaska State of Mind and Salmon in the Trees: Life in Alaska's Tongass Rain Forest.
Her images and stories have been featured in Outdoor Photographer, National Wildlife, Sierra, and other publications. She is a founding Fellow of the International League of Conservation Photographers.
To view more of Amy's work visit www.amygulick.com.
Emily Penn
Ocean advocate and skipper Emily Penn has seen first hand how much plastic ends up in our ocean. She has organized the largest ever community-led waste cleanup from a tiny Tongan island, trawled for microplastics on a voyage through the Arctic Northwest Passage, rounded the planet on the record-breaking biofuelled boat Earthrace, and worked on a sailing cargo ship trading western supplies for coconuts.
Emily now splits her time between running eXXpedition, a series of all female sailing voyages whose mission is to collect data and expose the 'invisible' microplastic and toxic pollution in our seas, and developing upstream solutions on land with a network of change-makers, corporate partners, scientists and government bodies.
Prior to this, Emily co-founded Pangaea Explorations, to enable scientists, filmmakers and interested people to gain access to the most remote parts of our planet, via a 72ft sailing expedition vessel.  On one trip, whilst collecting globally-pressing data they discovered previously unknown oceanic gyres — huge accumulations of plastic pollution brought together by currents.
Kyle Soto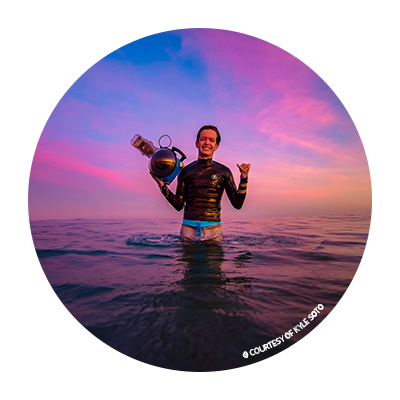 Growing up along Florida's delicate and diverse coastline struck a passion for conservation in young photographer, Kyle Soto. Kyle's life along the beach showed him not only the true beauty of the natural world but also the value of preserving the ocean and its inhabitants. After discovering the power of a camera, Kyle knew that photography was the perfect medium to bring what he saw in the ocean to the eyes of everyone around him. Whether it was dolphins acrobatically flipping through waves, or sea turtles triumphantly pushing through the sand to lay their eggs, Kyle was constantly searching for special moments provided by nature. Not only is he determined to shed light on fragile species and ecosystems but to capture them in unique and challenging compositions that will resonate with his audience. For Kyle, each and every image is an opportunity to inspire conservation and spark creativity around the globe.
For more of his artwork visit www.kylesotophotography.com or visit his Instagram @kylesoto