Senator Angus S. King Jr.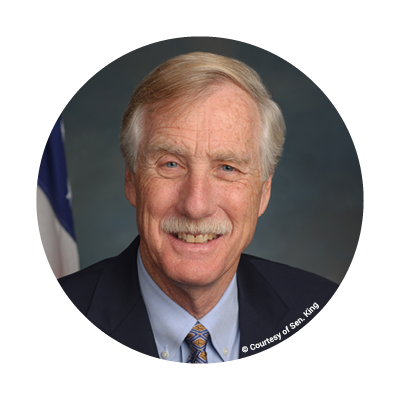 Senator Angus S. King Jr. (I-Maine) represents a state with over 3,000 miles of coastline—which, as he'll point out to you, is longer than the California coast. Senator King is a committed advocate for ocean issues who has fought to protect our natural resources, and most recently joined with his Senate colleagues to introduce legislation that would ban drilling off the coast of New England. Senator King serves on the United States Senate Committee on Energy and Natural Resources and is the Ranking Member of the Senate Subcommittee on National Parks, and is a member of the Senate Ocean Caucus. In addition to his passion for protecting the ocean, Senator King is also an avid photographer who the New York Times described as having "a minor fixation with his Instagram account." For samples of the Senator's work, you can follow him at @anguskingmaine on Instagram.
Ben Hicks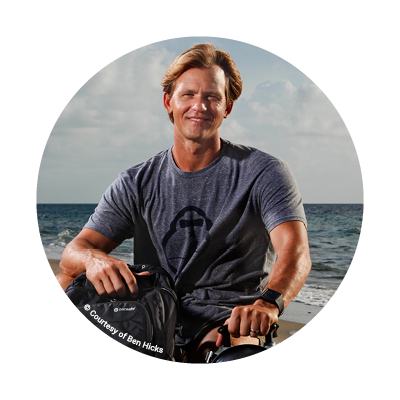 South-Florida based photographer Ben Hicks has journeyed across the Americas and ventured to exotic locales spanning the globe to compose a profoundly diverse collection of fine-art photography that truly captures the majestic beauty of the natural world.  This self-proclaimed "adventure-boy" not only strives to portray the familiar in extraordinarily original ways, but also takes big risks to capture the most complex, often dangerous situations including big waves and precarious animal encounters all to share his admiration for Mother Nature's creations.  Whether shooting tropical beachscapes in the South Pacific, vast sandstone buttes in the American Southwest or the first few open water strides of a leatherback sea turtle hatchling, Ben's distinctive vision and inimitable approach to photography renders intricately detailed images that captivate viewers and serve as a testament to his enjoyment and reverence of nature. Ben strives to serve the global community by using his art to communicate conservation, environmental activism and sustainability so that we can improve the environment today and make way for a better, more prosperous future for many generations to come. For more on his commercial work visit: BocaRatonPhoto.com
Gabby Salazar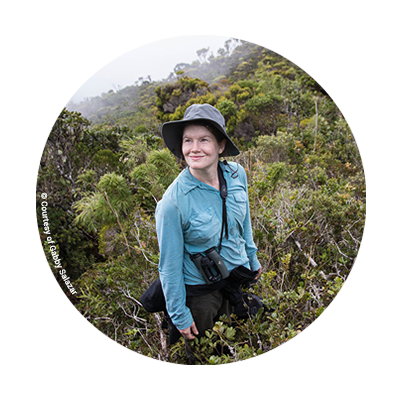 Since picking up her first camera at the age of 11, Gabby Salazar has used photography to draw attention to the beauty of the natural world. Now, as conservation photographer, Gabby collaborates with scientists and environmental organizations to help them tell their stories. Gabby is also pursuing a doctoral degree studying how education and marketing programs can influence the way people think about and act toward our natural environment. Gabby is a U.S. Fulbright Scholar in Photography, a National Geographic Explorer, and an Associate Fellow of the International League of Conservation Photographers. In 2014, she became the youngest ever President of the North American Nature Photography Association. Gabby also teaches photography to children and teenagers around the world as a way to connect them with nature and to empower them to tell their own stories. Her work can be seen at gabbysalazar.com and on Instagram @gabbyrsalazar.
Grant Thomas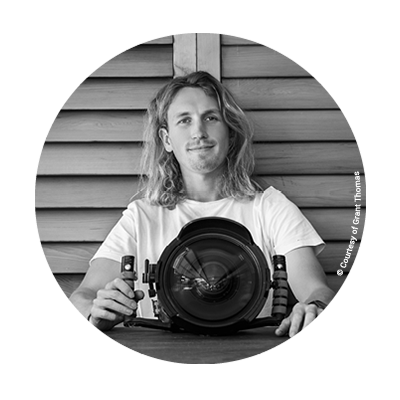 Originally from Scotland, Grant  has always had a fascination with the natural world and in particular the ocean. After finishing a degree in Engineering he  took the opportunity to travel. This was the best decision he has  ever made, as it was traveling that really developed his passion for photography. He  was, and still very much is, dedicated to capturing the real beauty of the places he visits.
Soon after leaving Scotland Grant began working as a PADI Dive instructor and purchased his first underwater housing. Photography was no longer just a part of his life, it had become his life. He now works as a freelance photographer and expedition guide, leading a variety of tours and workshops to encounter and photograph animals such as humpback whales and orca. His work has taken him around the world from the warm tropical waters of Indonesia to the glacier covered landscape of the Arctic. Through his images he aims to exhibit the incredible life we have on our planet in the hope of inspiring more people to conserve it for years to come.
For more of his work visit GrantThomasPhotography.com or find him on Instagram (@GrantThomasPhotography) and Facebook (@GrantThomasPhotos).
Irjaliina Paavonpera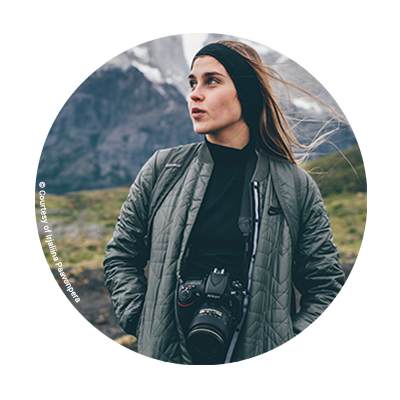 Born in Queensland, Australia, and raised in the American Northeast, the desire to be surrounded by nature runs through Irjaliina's veins. Inspired by all things blue, the outdoors, the times of day just before the sun meets the horizon, and just after, she turned to photography as a medium of expression and a means of evoking the inner adventurer in us all. She is a landscape photographer, water-baby, adventure seeker and advocate for Earth, based in Brooklyn, NY, and is always willing to travel.
Find more of her work at liinapaavonpera.com or on her Instagram, @irjaliinapaavonpera.
Senator Patrick Leahy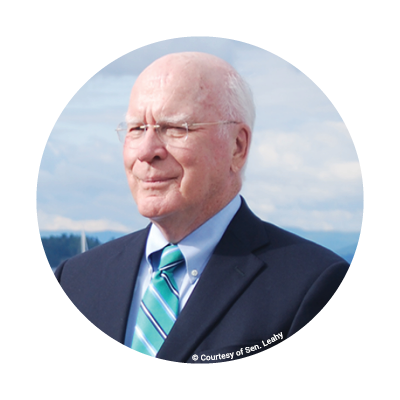 In 1974, following 8 years as State's Attorney, 34-year-old Patrick Leahy became the youngest person ever elected to the U.S. Senate from Vermont. He is a 1961 graduate of Saint Michael's College, and received his law degree from Georgetown University in 1964.
Senator Leahy, now the Senate's longest serving member, is the Vice Chair of the Appropriations Committee and the senior member of both the Judiciary and Agriculture Committees.
Always ranked among the top environmental legislators, Senator Leahy successfully opposed attempts to allow oil and gas exploration in wildlife refuges, including Vermont's Missisquoi Wildlife Refuge. Senator Leahy has secured millions in resources to invest in cleaning and conserving Lake Champlain and spearheaded congressional efforts to tackle mercury pollution. He has led in rebuffing the Trump Administration's slashing cuts to environmental programs and enforcement.
ECHO—which educates people about the Ecology, Culture, History and Opportunities for Stewardship of the Lake Champlain Basin – is based in the Patrick and Marcelle Leahy Center for Lake Champlain, a 2.7-acre environmental campus in Burlington.
Senator Leahy is one of Washington's best-known photographers. His behind-the-scenes images of historic events have been published in newspapers and magazines around the world.