Gulf Restoration is the Gift That Keeps on Giving
New projects announced to restore fish and sea turtles in the Gulf, with more on the way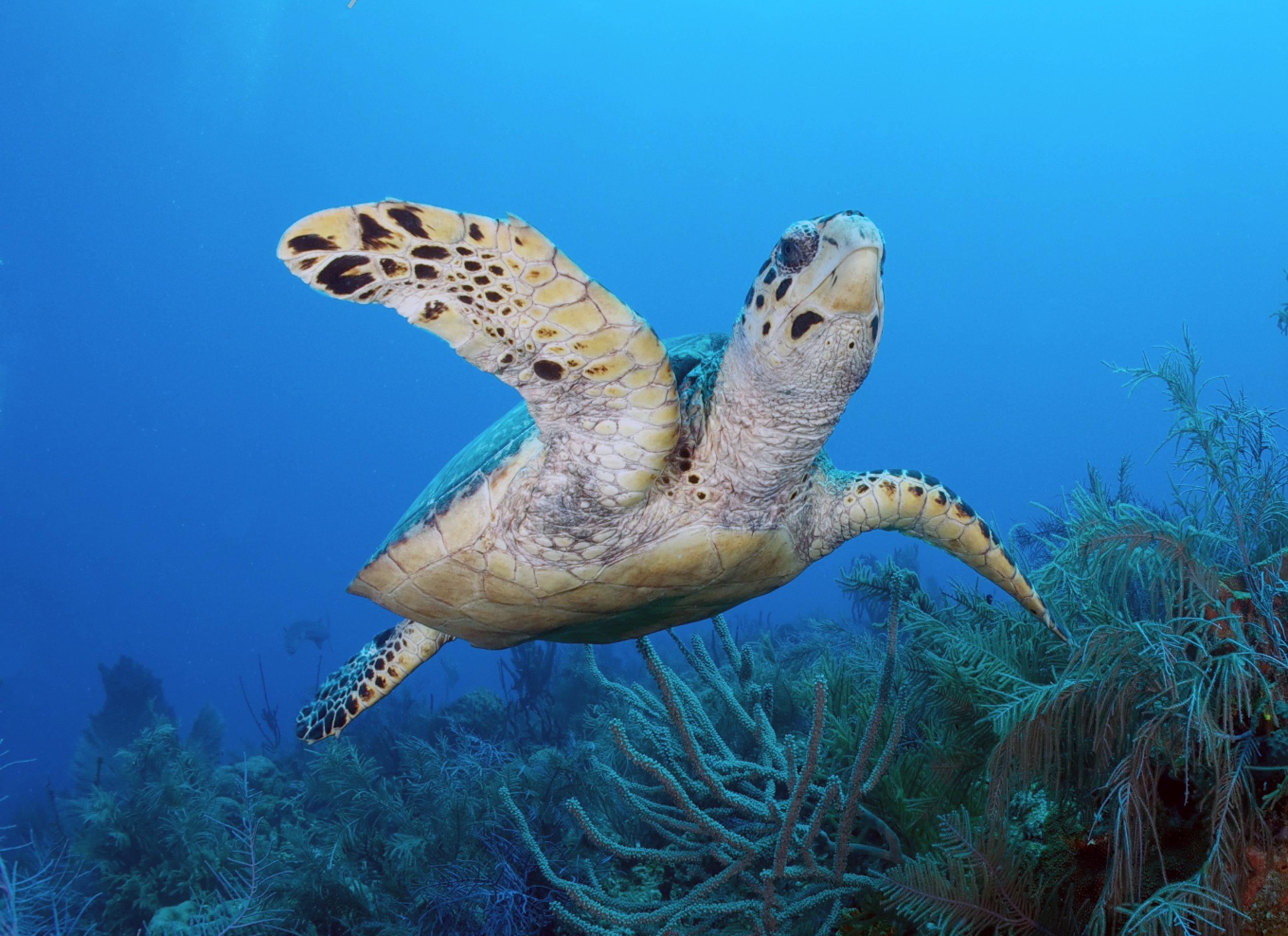 We have a great reason to celebrate in the Gulf region this holiday season—the National Fish and Wildlife Foundation just announced several new projects to restore the Gulf's special places and the animals that depend on them. Among the long list of projects, we're excited to see five new projects that will help sea turtles and fish recover from the BP Deepwater Horizon oil disaster, funded by a settlement from BP and Transocean for their roles in the disaster.
Sadly, tens of thousands of sea turtles were killed in the BP oil disaster. And the odds are already naturally stacked against these tiny creatures—only 1 in 1,000 baby sea turtles will live to reach adulthood, so it's important that we give them the best possible chance to survive. Here's three different ways the new projects will give sea turtles a fighting chance:
1. Restoring the Night Sky
When baby sea turtles hatch from their nest on the beach at night, they head toward the nearest light source— the moonlight reflecting off the ocean. But on a developed beach, streetlights and lights from houses and buildings can confuse them, causing them to instead crawl toward the buildings and ultimately the street. To prevent this light pollution confusion, the Sea Turtle Conservancy will work with willing property owners in southwest Florida to install "turtle friendly" lighting and train local authorities to enforce light ordinances to keep the beach dark.
2. Preventing Sea Turtle Hatchlings from Becoming a Snack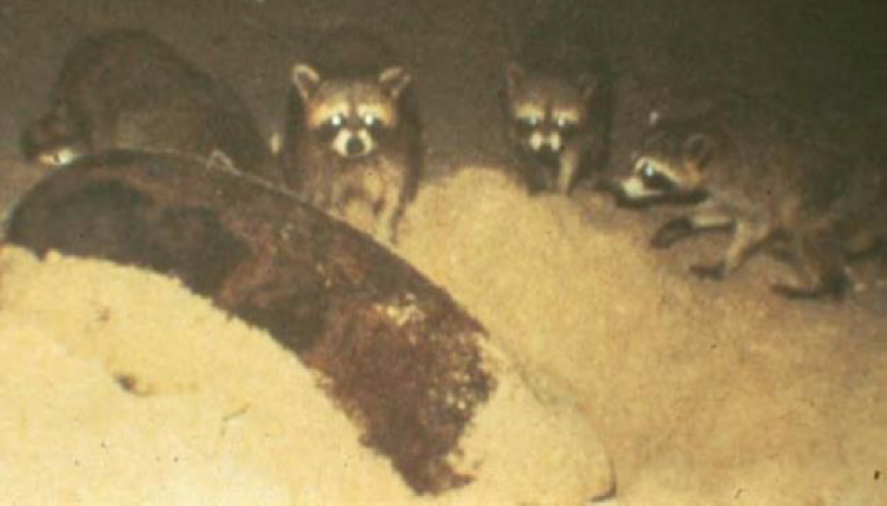 If you've ever watched nature documentaries like BBC Earth, you're familiar with the mad dash that baby sea turtles must make from their nest to the sea, dodging hungry crabs, birds and other predators. The Sea Turtle Conservancy conducted a pilot project in Florida and found that many sea turtle nests were raided by animals—some even lost 60 percent of their eggs or hatchlings. This project will expand that pilot to identify ways to protect Florida's sea turtle nests from predators.
3. Protecting Sea Turtle Nesting Hotspots
The last sea turtle projects will expand national wildlife refuges like Archie Carr in northeast Florida and Laguna Atascosa on Texas's South Padre Island, both very important nesting grounds for endangered sea turtles. South Padre Island is one of only two places in the whole world where Kemp's ridley sea turtles nest (the other being Rancho Nuevo on Mexico's Gulf Coast). Archie Carr National Wildlife Refuge sees up to 20,000 loggerhead nests a year—that's the most nests per mile of any beach in the world for that species. By protecting these special places, the U.S. Fish and Wildlife Service can make sure mama sea turtles are able to nest safely without being disturbed by humans.
The BP oil disaster also impacted many fish species in the Gulf. The Deepwater Horizon Trustees estimated that 2 to 5 trillion larval fish were killed or never hatched because of the BP oil disaster. Those larvae are important not only for the survival of their own species, but also as a food source for other fish. To help reef fish like red snapper recover, we need better data to estimate their numbers and determine how to maintain a healthy population. Continued funding for a project in Alabama will help the state coordinate with Florida, Mississippi and the federal government to better manage commercial and recreational fish and shell fish species like red snapper, lane snapper, gray triggerfish, gray snapper and blue crabs.
In the new year, the Deepwater Horizon Trustees will announce even more projects to restore sea turtles, fish, dolphins, whales and corals, thanks to $1 billion set aside in the BP settlement to restore the Gulf where the BP oil disaster began—offshore and in the deep ocean. Our hope is that these investments will create a healthy future that we can be thankful for, this year and every year.