Trump Oil and Gas Plan Suffers a Setback
Take action to protect important ocean areas from the threat of offshore drilling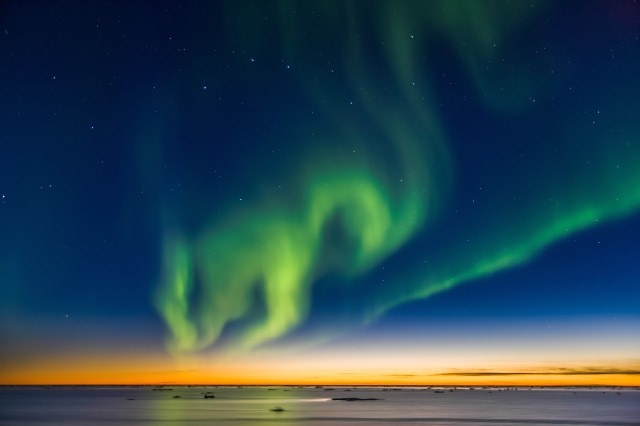 Last year, the Trump administration proposed a new five-year offshore oil and gas plan that aimed to open up almost all of America's coastline to risky offshore drilling. Secretary of the Interior David Bernhardt recently announced this ill-conceived plan would be delayed indefinitely.
That's good news! But this is no time to be complacent. Instead, take action to support Congress's efforts to protect important ocean areas from the threat of offshore drilling.
The Trump administration's plan to open our coasts to risky drilling was part of its push for "energy dominance." It would have opened areas of the ocean that are important for commercial, recreational, and subsistence uses, areas that are critical for habitat, and areas in which there is strong opposition to new leasing. Even areas with little to no potential for oil and gas development were put on the table.
Rollout of the initial draft plan was immediately embroiled in politics when then-Secretary Ryan Zinke tweeted that Florida waters would be dropped from the plan before it was finalized. That tweet prompted other states to demand similar guarantees. In addition, the administration jumped the gun when it immediately began planning for a lease sale in the Beaufort Sea in Alaska, even though such a sale could be held only after completion and implementation of the new plan.
Beyond these procedural missteps, the Trump administration's plan generated fierce and widespread opposition, including from coastal state residents, businesses, municipalities, state legislatures and coastal state governors. Opponents of the Trump administration's offshore leasing plan have given voice to the importance of our ocean resources and the risks posed by offshore oil and gas activities.
Members of Congress have been listening, and have proposed legislation that would protect key parts of our ocean from the threat of offshore drilling:
Tell Congress you support this legislation!
Congressional action is necessary because Secretary Bernhardt has not officially stopped the offshore drilling planning process, and there is no reason to think the Trump administration will step back from its efforts to expand offshore drilling or that Secretary Bernhardt will step away from his past as a lobbyist for the oil and gas industry.
So—we should celebrate the delay of the Trump administration's offshore drilling plan, but shouldn't be complacent. Instead, we should use this time to build support for Congressional action that will protect important and sensitive ocean areas. Join us and take action today.