Kick Single-Use Plastics With the Reusable #BottleCapChallenge
Try our ocean-friendly take on the latest viral video challenge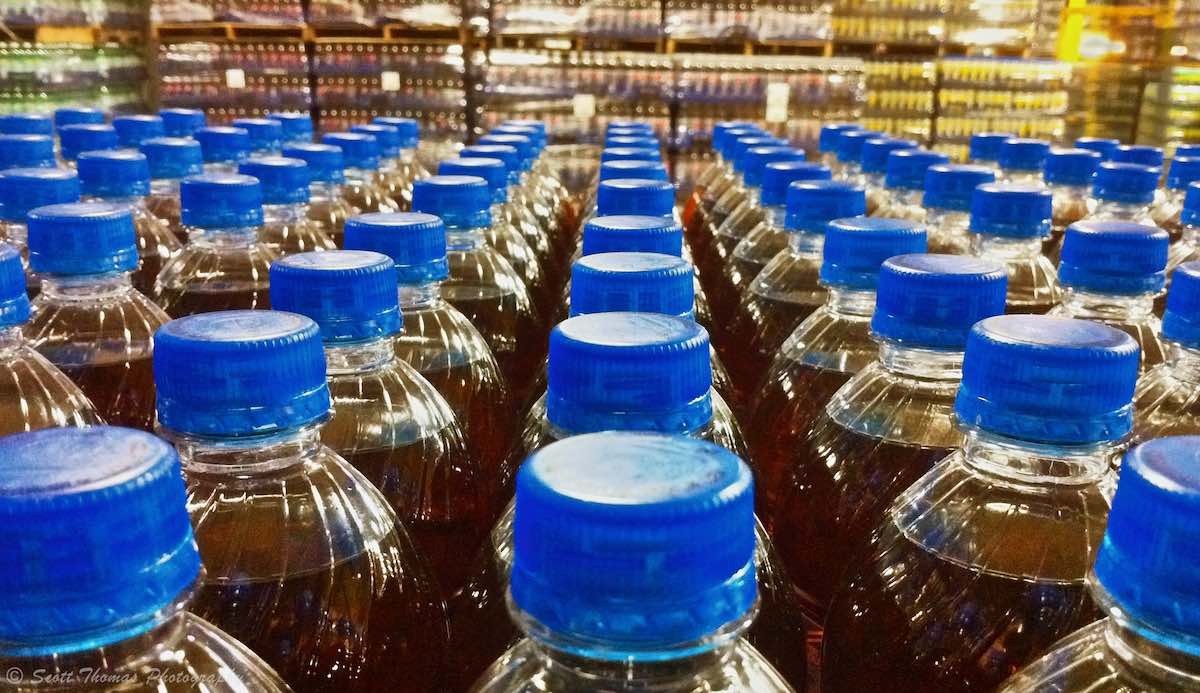 It's a perfect beach day. You sprint toward the ocean and dive headfirst into the salty sea. You open your eyes and you suddenly find yourself swimming through…a murky soup of crusty used plastic bags, straws, candy wrappers, cigarette butts and/or plastic bottles.
That's the reality for millions of people and beaches around the world. Every year, 8 million metric tons of plastic trash finds its way into the ocean. That's the equivalent of the weight of about 24 Empire State Buildings!
Since 1986, Ocean Conservancy has fought back against this flood of plastic into our seas by organizing the International Coastal Cleanup every year. Since its inception, more than 14 million volunteers have collected close to 2,000 U.S. military tanks worth of debris from waterways and coastlines. That's over 300 million pounds!
Recently, a viral video challenge known as the Bottle Cap Challenge made a splash all over the internet with the likes of Jason Statham, Lizzo, and even Mariah Carey trying their hand (or, well, foot) at the concept.
As it turns out, bottle caps are one of the most common items our volunteers have found over the decades. During the 2017 ICC alone, volunteers collected 1,091,107 plastic bottle caps. That's enough to cover 645 surfboards (that's a lot of surfboards).
For that reason, our very own Trash Free Seas Director, Nicholas Mallos, decided to put his own little spin on the viral craze with a more ocean-friendly twist: the reusable bottle cap challenge.
At the end of the day, it doesn't matter how you open it as long as you reuse it. Are you up for the challenge? Use the hashtag #ReusableBottleCapChallenge to show us on social media.
Want to learn more about the ICC and see what else you can do to help? Check us out here!
Loving our content?
Enter your email and you'll never miss out on the fun!