Announcing the 2019 Photo Contest Winners
You won't believe these stunning captures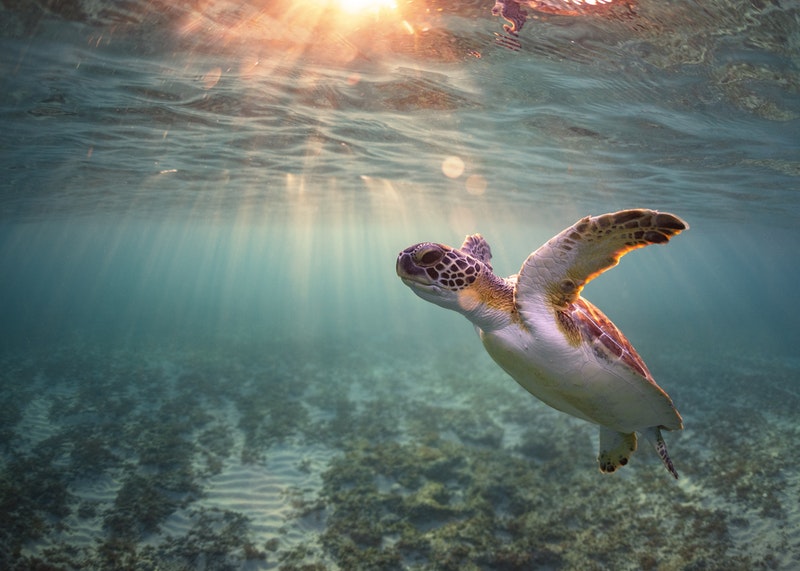 Our annual Photo Contest has come to a close, and I think it's safe to say that this was our best yet. Hundreds of you sent your spectacular ocean photos—and we couldn't have been more impressed!
You showed us colorful sunsets, massive whales and teeny tiny nudibranchs. You captured both the ocean's beauty and the many threats that it's facing. Thank you for sharing your images with us—we are so grateful.
Of all the fin-tastic submissions, there were some that stood out. Our Judge's Choice winner was selected by our esteemed panel of judges and our category winners were selected by YOU, our voters.
We're proud and honored to present the winners of our 2019 Photo Contest. Congratulations to ALL of our entrants, and we hope to see you next year for our 2020 contest!
Judge's Choice Winner
"Golden Hour" by Kyle Soto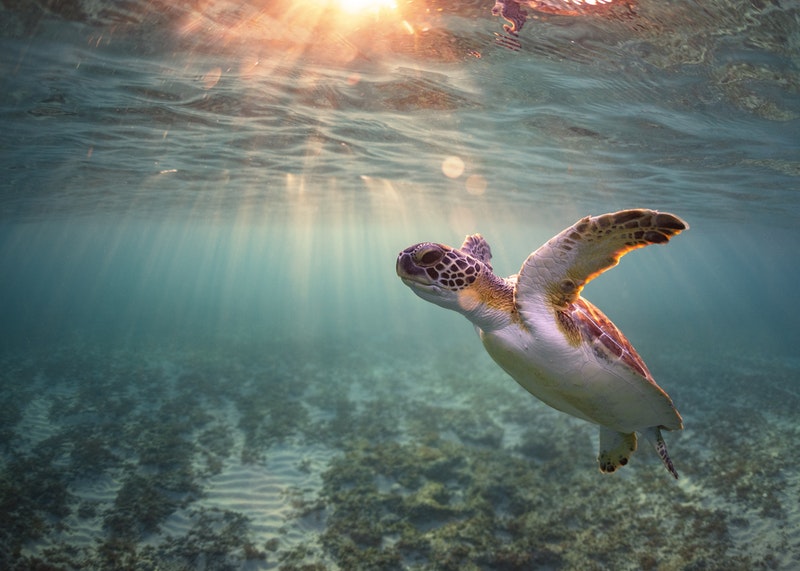 Photographer Description: An endangered green sea turtle rises to the surface for a breath. The sun began its ascent over the horizon, sending beams of golden light rays through the water column. Boca Raton, Florida.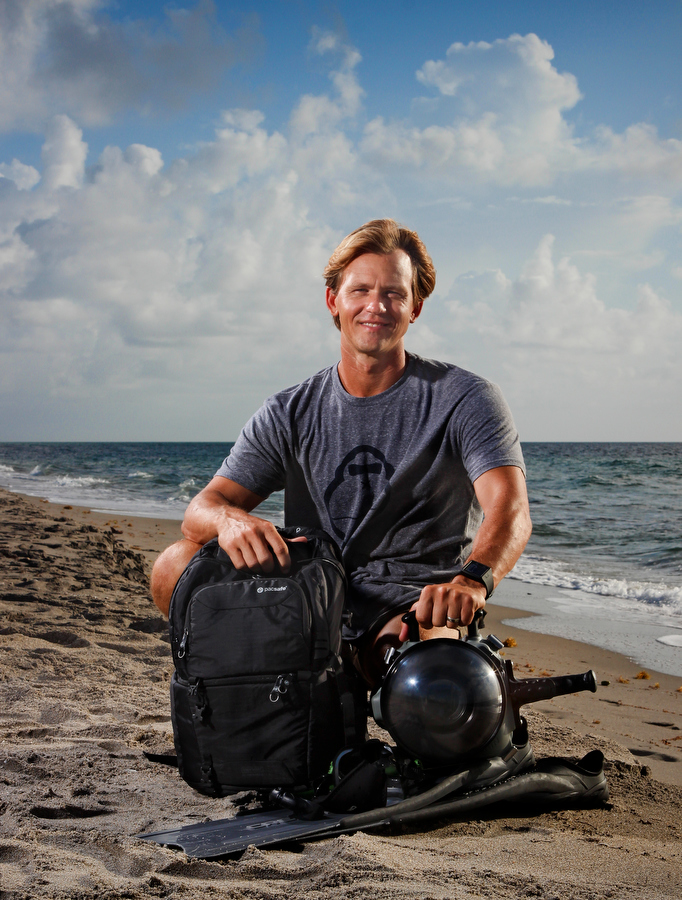 "Embracing the color and light of the ocean along with the emotion given off by the turtle, strikes the viewer upon first glance."

2019 Photo Contest Judge
Marine Wildlife Winner
"Pygmy Seahorse" by Tanya Lister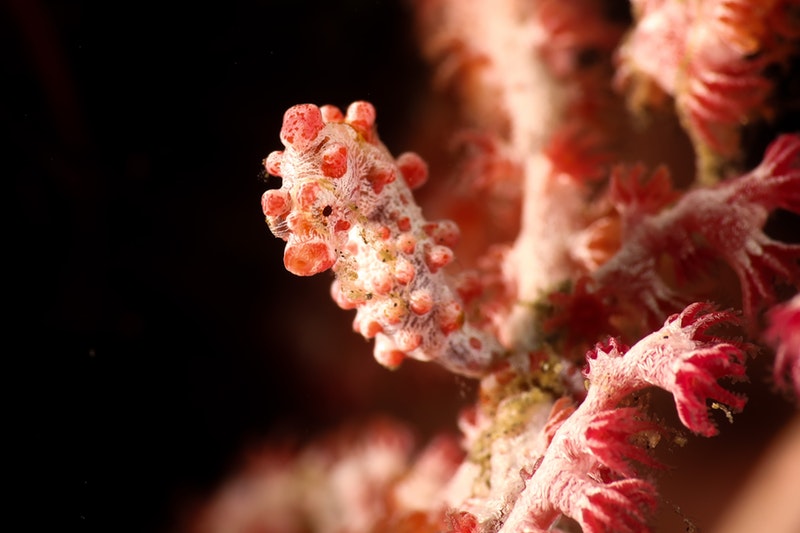 Photographer Description: Pygmy Seahorse. Tulamben, Indonesia
Coastlines & Seascapes Winner
"Motukiekie Reefstars" by Kim Free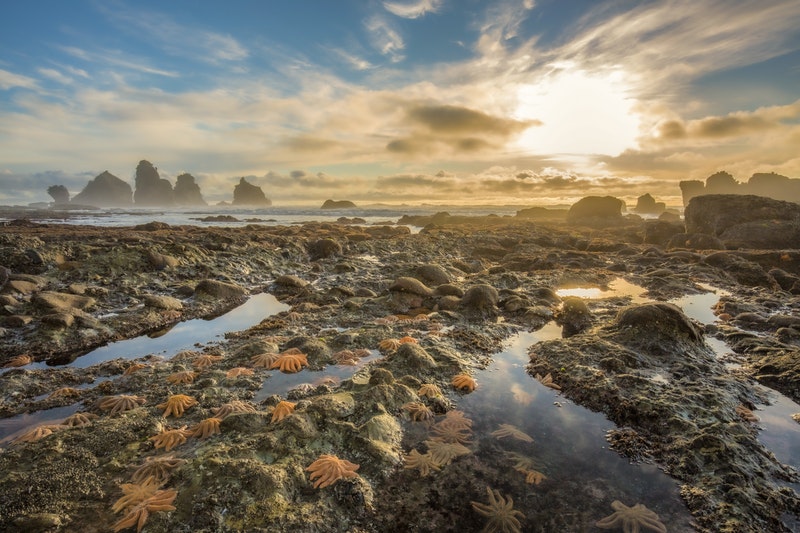 Photographer Description: The incredible seascape of Motukiekie Beach, on the West Coast of New Zealand. The beach is home to the amazing reef stars that feed on all the mussel beds. This shot was taken as the sun was setting which highlighted the stunning orange of the reef stars. In the back is the Motukiekie Rocks. Motukiekie Beach, New Zealand.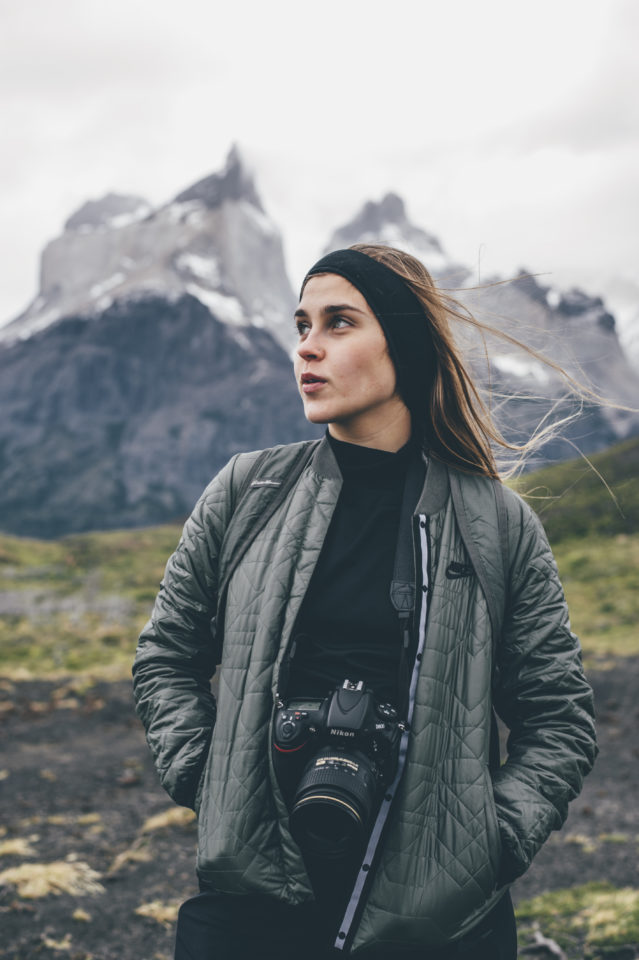 "Beautiful colors! Those reef stars are so interesting, I love that they are the subject in the foreground without losing the setting."

2019 Photo Contest Judge
Underwater Wonders Winner
"Golden Jellyfish" by Shane Keena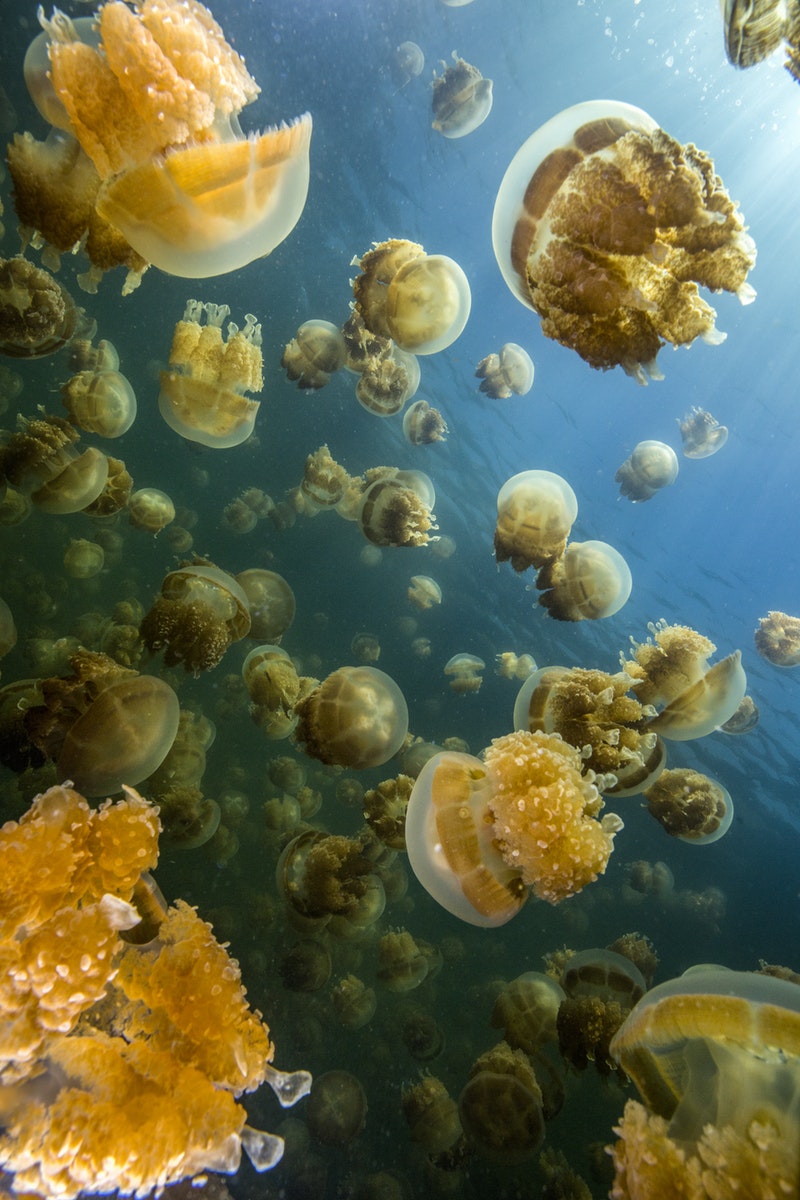 Photographer Description: The amazing Golden jellyfish (Mastigias papua etpisoni) of Jellyfish lake in Koror, Palau. Over hundreds of thousands of years, these jellyfish have evolved, losing their stinging nematocysts and feed exclusively from photosynthesis. Each day millions of these jellyfish migrate horizontally across the lake until nightfall when they will only move up and down to avoid the edge of the lake where predators (anemones) await. Koror, Palau.
Human Impact Winner
"Fade to White" by Morgan Bennett-Smith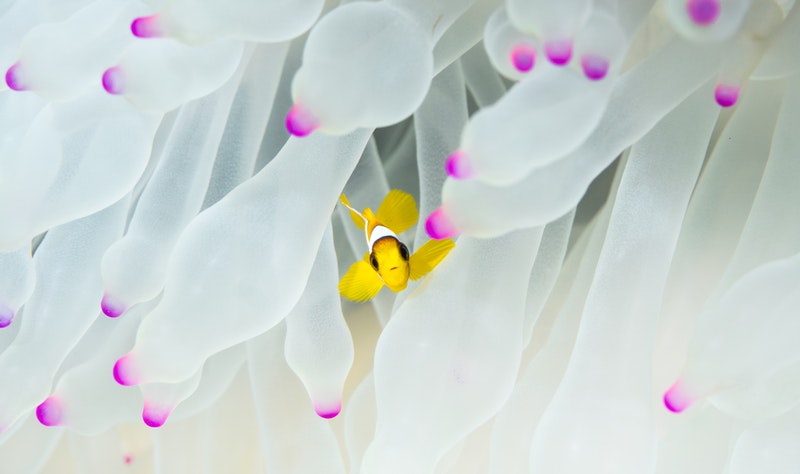 Photographer Description: It is no longer possible to ignore the reality that climate-induced ecosystem damage is a "Human Impact" problem. Coral reef bleaching events, like the one that caused this sea anemone to expel its algal symbionts in the Central Red Sea, are becoming more frequent and intense, thanks in part to the steady torrent of greenhouse gasses humans produce. Bleaching can have cascading ecosystem impacts on many reef organisms, not just coral; this sea anemone, and its charismatic inhabitant, also feels the pressure from warming seas. Jeddah, Saudi Arabia.
Ocean Aerials Winner
"Shark Water" by Lewis Burnett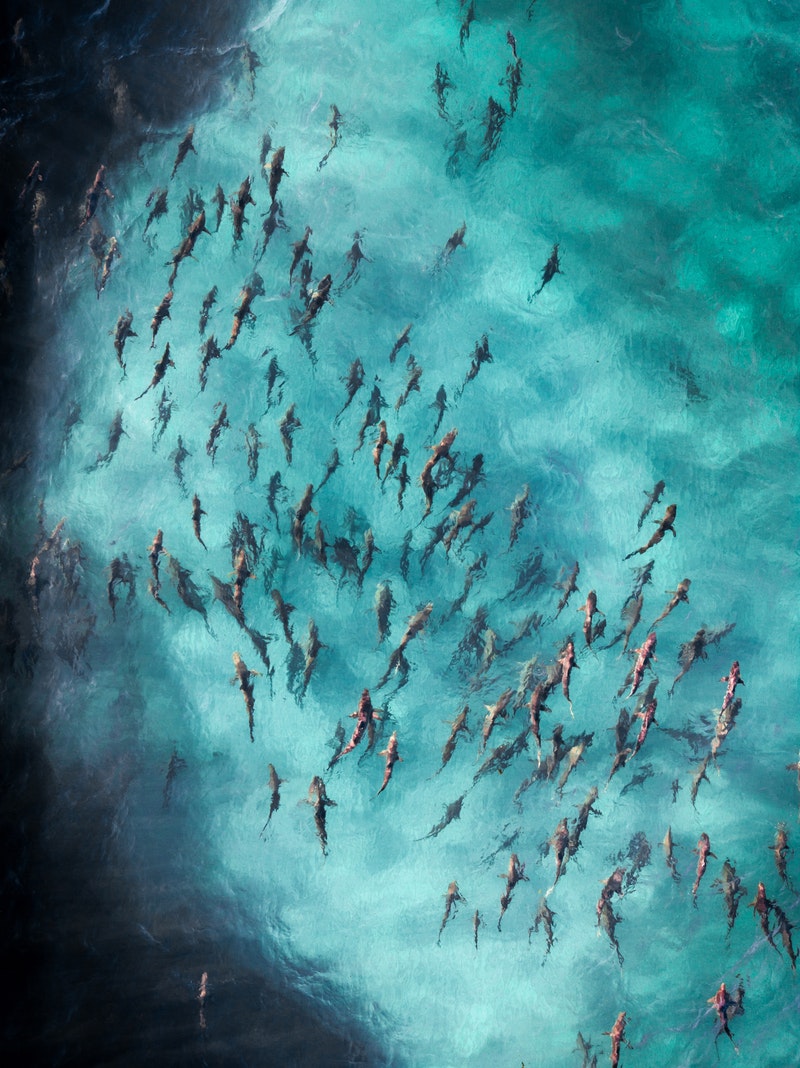 Photographer Description: Earlier this year I was lucky enough to witness a mass aggregation of spinner sharks feeding on a bait ball on the Ningaloo reef. A truly amazing spectacle of nature to witness as they spin and breach through the mass of fish snapping in all directions on their way up! Ningaloo Reef, Western Australia.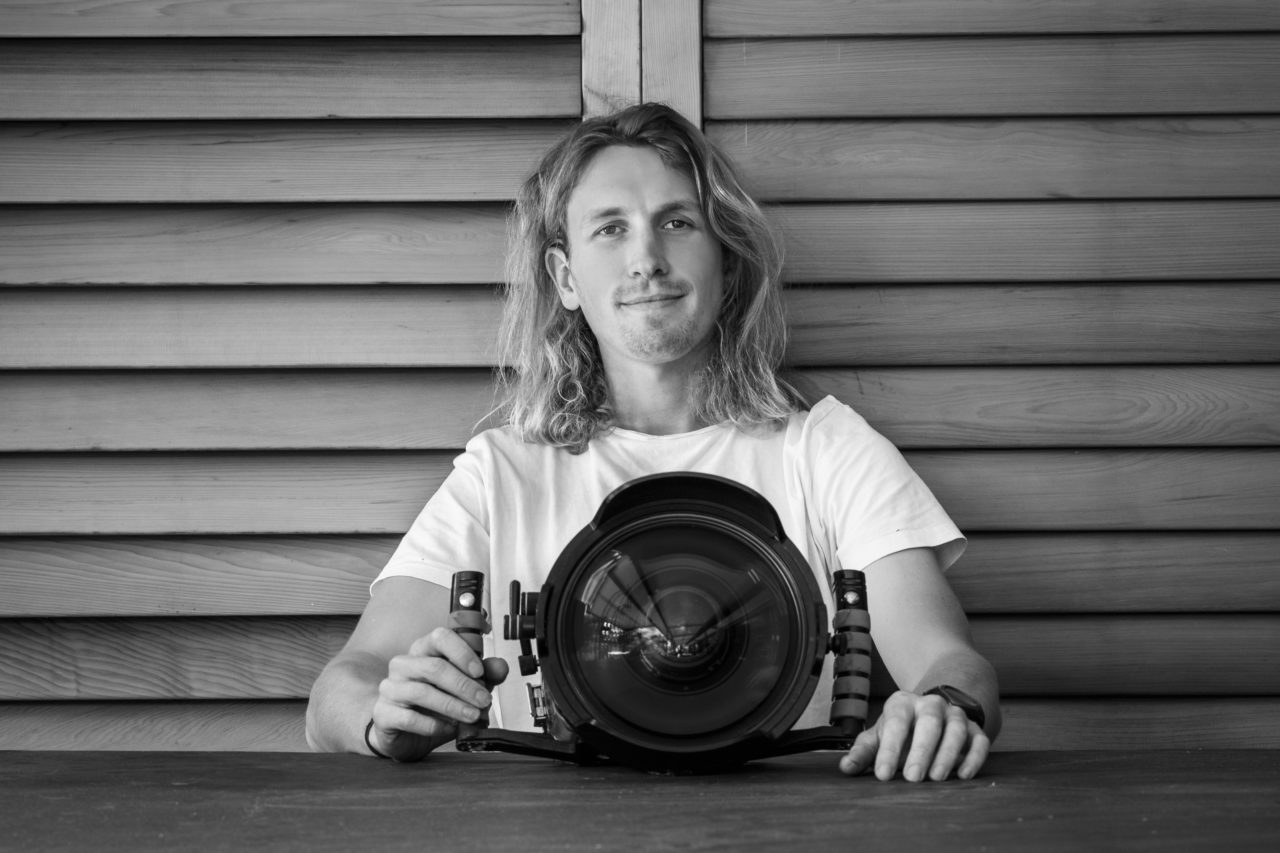 "The photographer has captured a truly remarkable moment in nature here, in a way that is both powerful and extremely eye catching. I loved this image from the moment I first seen it!"

2019 Photo Contest Judge
Thank you again to everyone who participated in this year's photo contest, as well as our panel of judges who made this contest possible! Enjoy the slideshow below of some additional honorable mentions from the photo contest entries.