Meet the 2019 International Coastal Cleanup Animal: The Pelican!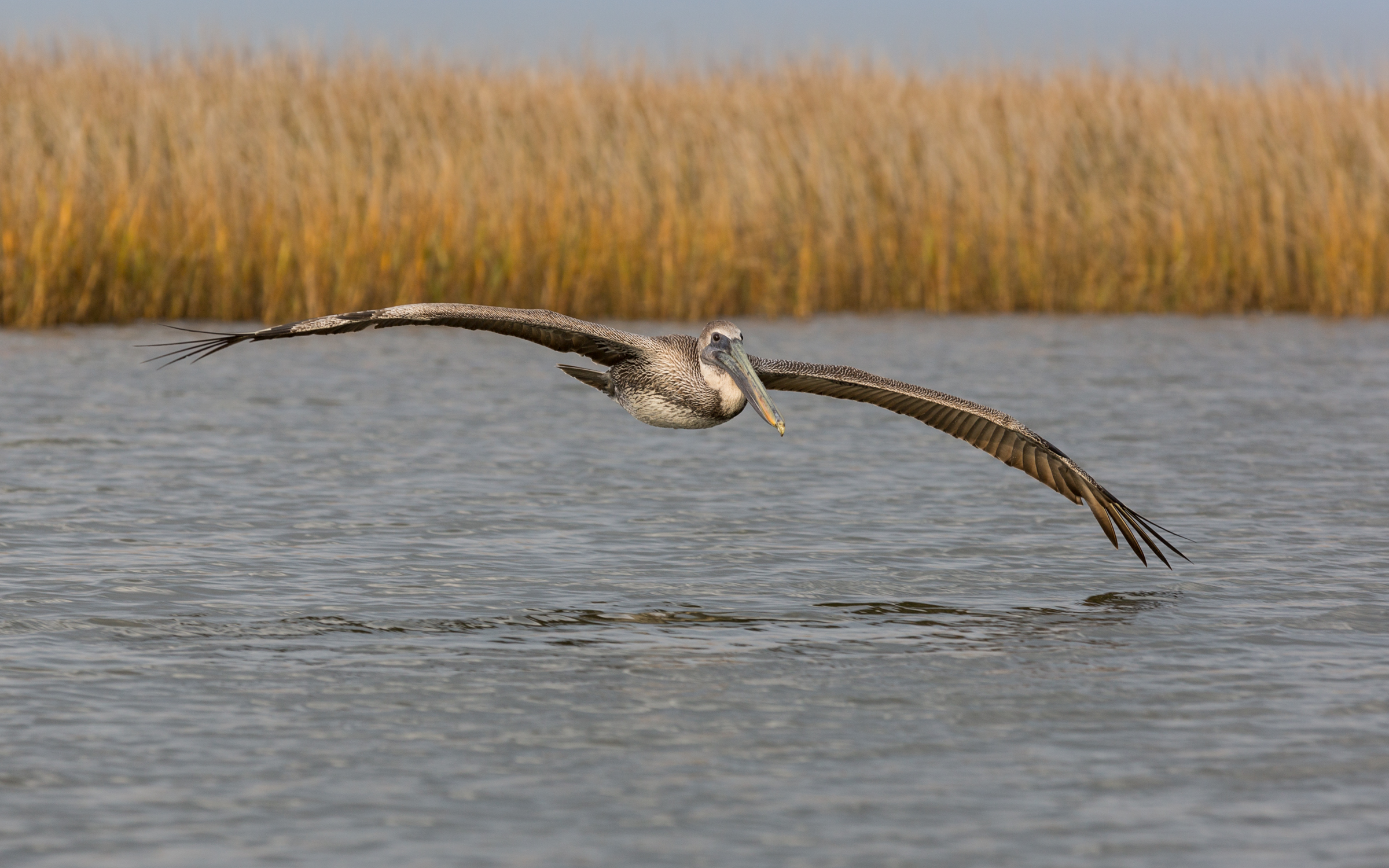 Maybe you spotted this feathery friend flying overhead the last time you visited the shore. With their bills as big as their bellies, they're hard to miss! If you're lucky, you might have seen one plunging into the water to fill its famous throat pouch with fish.  So why does the pelican—of which there are seven different species—grace the 2019 International Coastal Cleanup (ICC) design?
For one, a number of pelican species, such as the brown pelican, are conservation success stories. Populations of pelicans declined throughout the 1900s until in 1972, the Environmental Protection Agency (EPA) banned DDT, a harmful pesticide that greatly reduces the chance for healthy eggs in many species of birds. Since the ban, lowered levels of pesticides in the environment coupled with efforts to protect nesting islands has helped the population of pelicans in North America bounce back and continue to grow. We're soaring high on this shorebird success story and we hope our work for the ocean—including keeping it clean—will lead to more species being saved.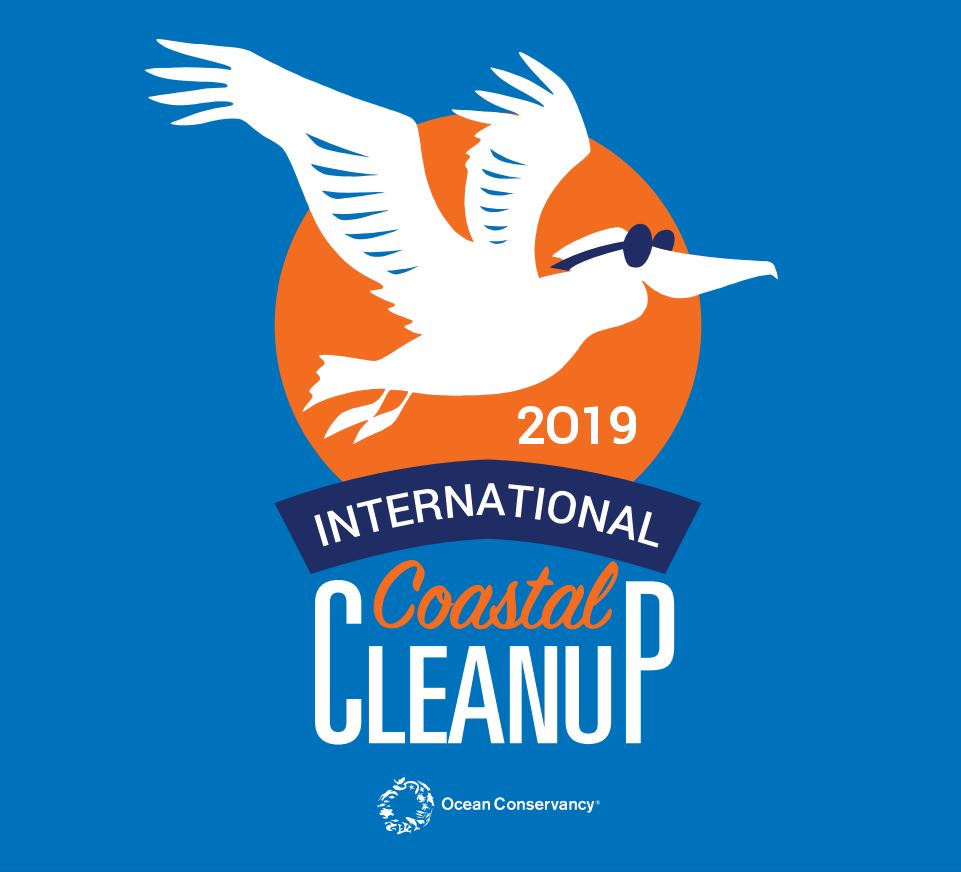 Pelicans, like thousands of other birds, migrate across vast expanses of coastline during different times of the year. As these birds travel, they encounter one particular foe at every stopover: plastic pollution. Birds are disproportionately affected by our trash because they encounter it during every life stage, and the reality is, trash travels as much as they do. Trash has been found in the most remote corners of the globe. This year, World Migratory Bird Day (WMBD), which celebrates birding and urges conservation for many species, is focusing on the threat of plastic pollution and encouraging us all to take action. Visit the WMBD website to make your pledge against single-use plastic and join the flock: Sign up for an International Coastal Cleanup!
Finally, we wanted to give this iconic bird some love for this year's ICC because they're not just a beach bird. Some, such as the American white pelican, are found along inland lakes, marshes and bays, too. So let's make like a pelican and head to whatever water we can for the 2019 ICC! Help our shorelines, and all the animals we love to see there, be trash-free and healthy.