Is the Food Industry the Next Frontier in Ocean Plastic?
The results of 2018 International Coastal Cleanup show just how much plastic waste relates to food.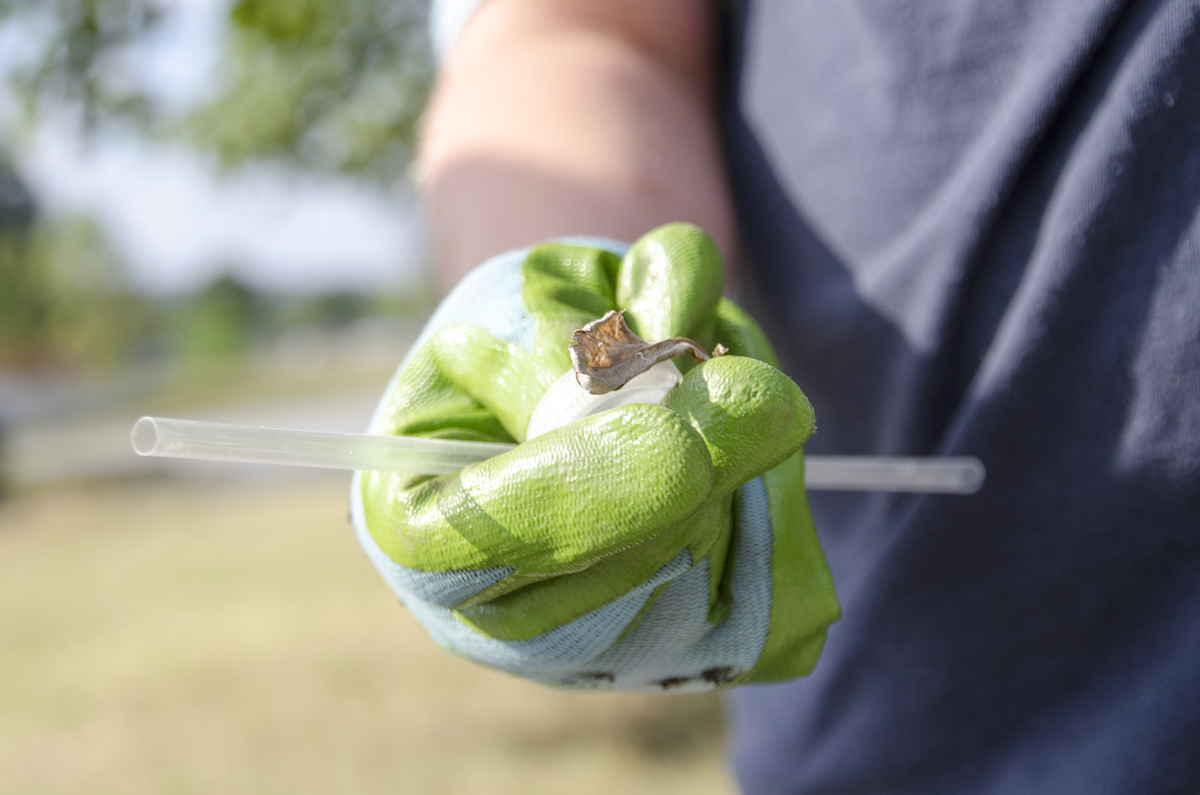 Ocean Conservancy headquarters is buzzing with excitement this week as we prepare to release the results of our 2018 International Coastal Cleanup (ICC) next Tuesday. Last year, we showed that 2017 was the first ICC where all of the top ten items collected by volunteers around the world were made of plastic. Without giving away all the details, one pattern that you'll notice in the 2018 report is just how much plastic waste relates to food.
Food wrappers, plastic straws and stirrers, takeout containers, beverage bottles, bottle caps…all are always among the top ten items collected by ICC volunteers around the world. There are other, non-food-related items, too, of course—cigarette butts and plastic bags, for example; but there's no denying that when it comes to plastic waste found on beaches and waterways, the way we eat and drink is having an impact.
It won't be easy changing this status quo. It doesn't take long at a grocery store to realize that almost everything—even some fresh produce items—are wrapped in plastic. Meanwhile, restaurants are increasingly relying on delivery and take-out sales, sending off meals ordered through a growing roster of mobile apps, often in single-use containers (like plastic or foam clamshells) with a side of plastic-wrapped plastic cutlery.
And this is exactly why we need the food and restaurant industries to innovate and change course. Luckily, some already are. Earlier this summer, Trash Free Seas Alliance® member Starbucks released a new lid that eliminates the need for a straw, uses about 9% less plastic than the original model (lid + straw), and is recyclable. With this innovation, Starbucks is removing more than 1 billion straws from their business model. Recently, Red Lobster became a member of the Alliance and the Global Ghost Gear Initiative, working towards evolving the use of single-use plastics and seek alternatives in their restaurants, and encouraging its suppliers to support projects that reduce, remove and recycle the upwards of 800,000 tons of fishing gear lost or abandoned (known as "ghost gear") in our ocean each year. And local businesses are taking action, too. Last week, the LA Times published an op-ed by Mikey Knab, a San Diego restaurant owner who decided to reduce his business's environmental footprint by cutting out single-use plastics. It wasn't cheap, he said; but "we have a responsibility to do what we can to see that San Diego remains a viable place to live, work and eat tacos."
We couldn't agree more.
So watch this space. The full ICC report will be released on Tuesday, September 3rd and we hope to see you all out at your local beach or waterway on September 21st for the 2019 International Coastal Cleanup.  Find your local cleanup here: www.signuptocleanup.