Red Tide Recollections
Florida anglers share memories of recent and past red tide events.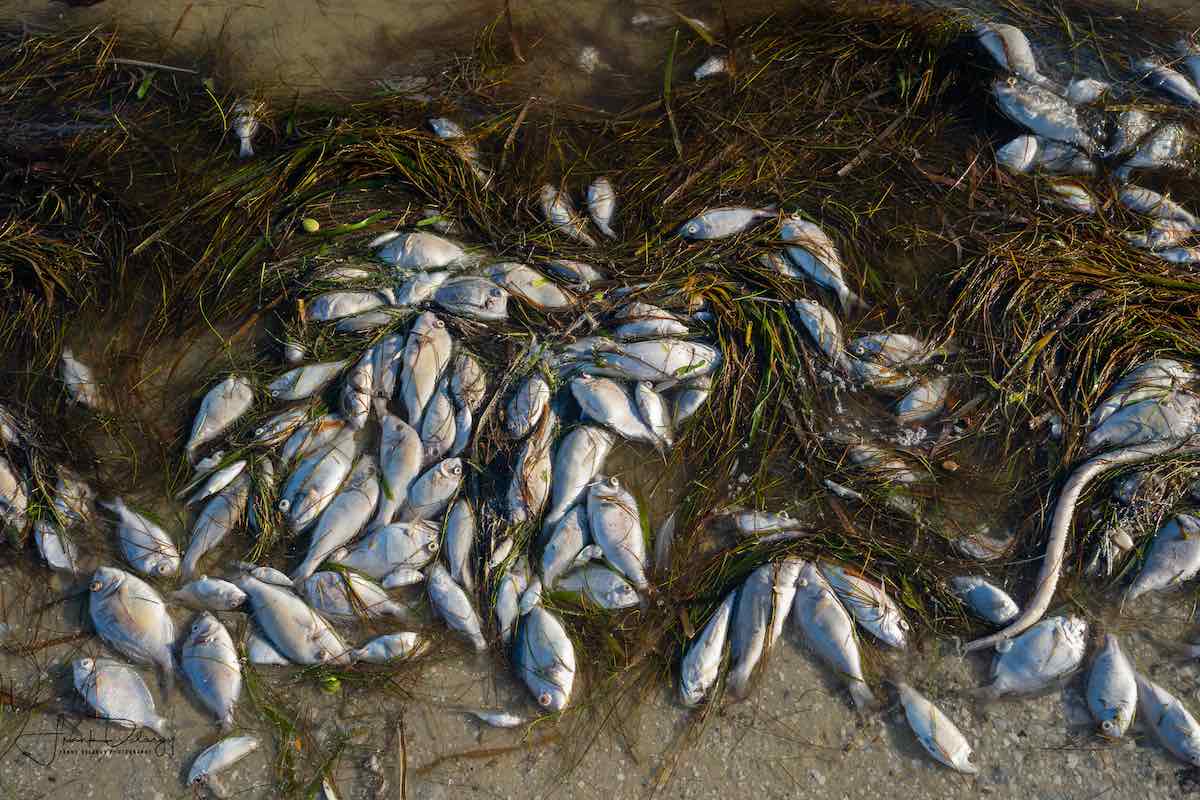 "If we can identify what we are doing wrong, then maybe we can identify what we can do right." – Captain Casey Streeter, Matlacha, Lee County – Commercial Fisherman and Owner-Operator of Island Seafood Market
In 2018, Florida experienced one of the worst red tide events in state history. At its peak, blooms spanned nearly 1,000 miles of coastline from Pensacola to Port Canaveral and had an area comparable to the size of the entire state of Connecticut—putting iconic ocean wildlife, fragile marine ecosystems and local Florida businesses in danger.
Red tide, one of the most common types of Harmful Algal Blooms (HAB), occurs when the naturally present Karenia brevis microorganism grows rapidly in large numbers. Although they are a naturally-occurring phenomenon, they are exacerbated by increasing ocean temperatures, increasing nutrient pollution and runoff and shifts in ocean currents and winds. These blooms can kill birds, fish, reptiles and mammals, and can cause severe respiratory distress in humans.
In 2018, the effects of the massive red tide were heartbreakingly apparent all along the coast, from backyards to beaches, and the devastation was widespread. Hundreds of sea turtles and manatees died, as well as a dozen dolphins, and a young whale shark. People reported seeing piles and piles of dead fish washing up on the beach, harming not only the natural ecosystem but also the thriving tourism and fishing industries local Floridians depend on to survive. Restaurants and coastal businesses such as dolphin tours and fish houses were closed, and workers laid off, due to a distressing lack of customers who avoided the beaches that were fouled with dead sea creatures.
"We saw a complete collapse of stone crab, declines in red grouper, and declines in mullet fisheries that haven't come back yet. The engagement on the NOAA side is important because it matters to science and helps look for solutions." – Captain Casey Streeter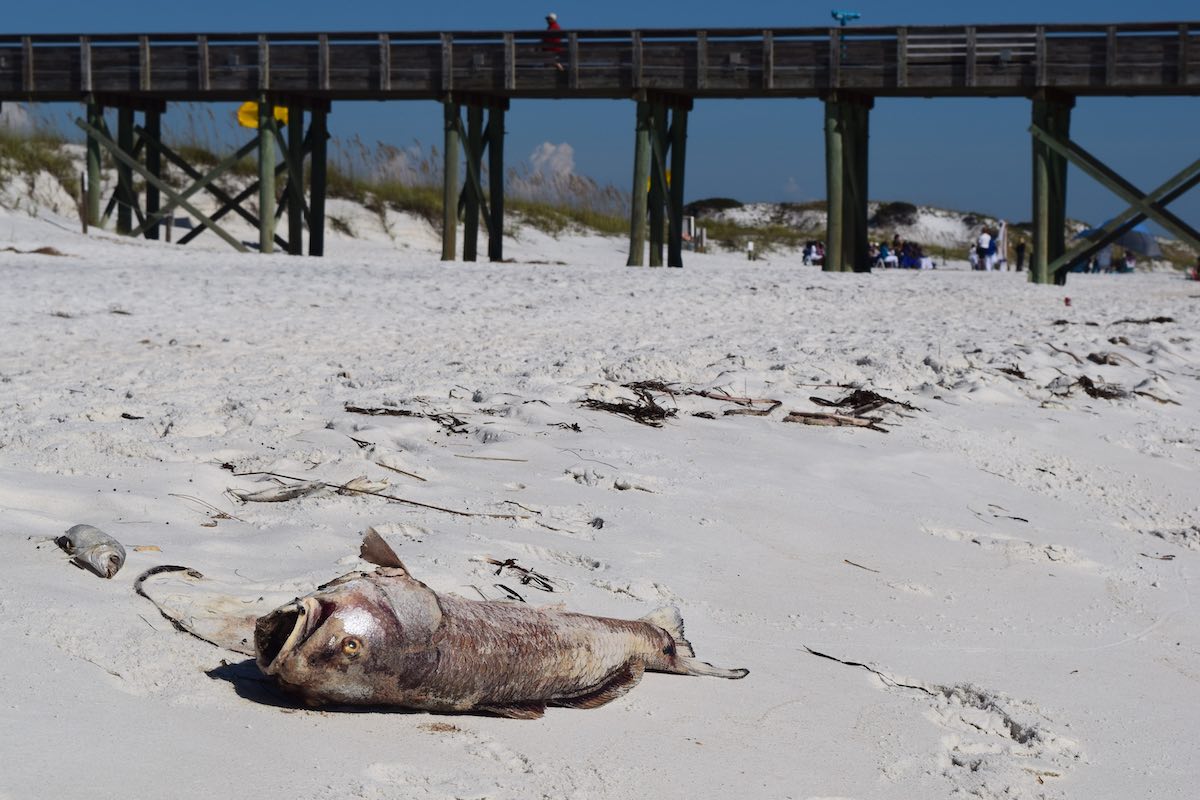 We're only beginning to comprehend the scope of the damage of the historic red tide, and the implications it has for the future of marine ecosystems and communities in Florida. One of the best ways to understand the effects of red tides is to talk to folks who are out on the water everyday who share their first-hand experiences. A new study from the National Marine Fisheries Service (a part of the National Oceanic and Atmospheric Administration) and the University of Miami assembled local ecological knowledge by interviewing current or retired commercial and charter fishermen with extensive time and experience fishing along the Florida Gulf Coast. They were asked to share their knowledge of how red tides have changed over time, their effect on local fish populations, possible ecological signals that could indicate an upcoming red tide and how they've adapted during red tide events in the past. Participants mapped past red-tide events on nautical charts with the time and duration of occurrence, descriptions of the blooms (color, smell), and extent of the effects. The oral histories were compiled and compared to give document the anglers' first-hand knowledge into collaborative scientific assessments.
"Having our first-hand experience on the water is so important to give to scientists who can't be on the water every day–everyone is on the same side, we want to see healthy fisheries and healthy economies." – Captain Casey Streeter
These oral histories are a glimpse into the lives of Florida fishermen, and further evidence that red tides have long-lasting effects on local communities. Interviewees agreed that although red tides have always been common occurrences, recent red tide events have been more severe and longer lasting, and anglers have had to change where they fish or what they're fishing for during the events. Some said that especially in the 2018 event, they had to stop fishing altogether. Some of the interviewees had even gone out of business. And almost all of the interviewees felt the ecosystem was still not recovered from the 2018 event.
"These oral histories create a partnership for scientists and fishers and bring these two groups together to address the issues that we see on the water and create a plan moving forward. Everyone felt really positive about the experiences and confident that they were being heard to help create changes." – Captain Casey Streeter
The local ecological knowledge shared through this study helped affirm trends identified by scientists, and gave valuable insights into the experiences of fishers. It's imperative that scientists and local residents continue to share knowledge and plan for how to handle future red tide events.
"If you are going to make a living off this resource, it's ours to protect. Part of loving that resource creates the want to protect it." – Captain Casey Streeter