Whether Up River or On Land, Ocean Cleanups Start with Us
Just how much plastic flows from our rivers into the sea?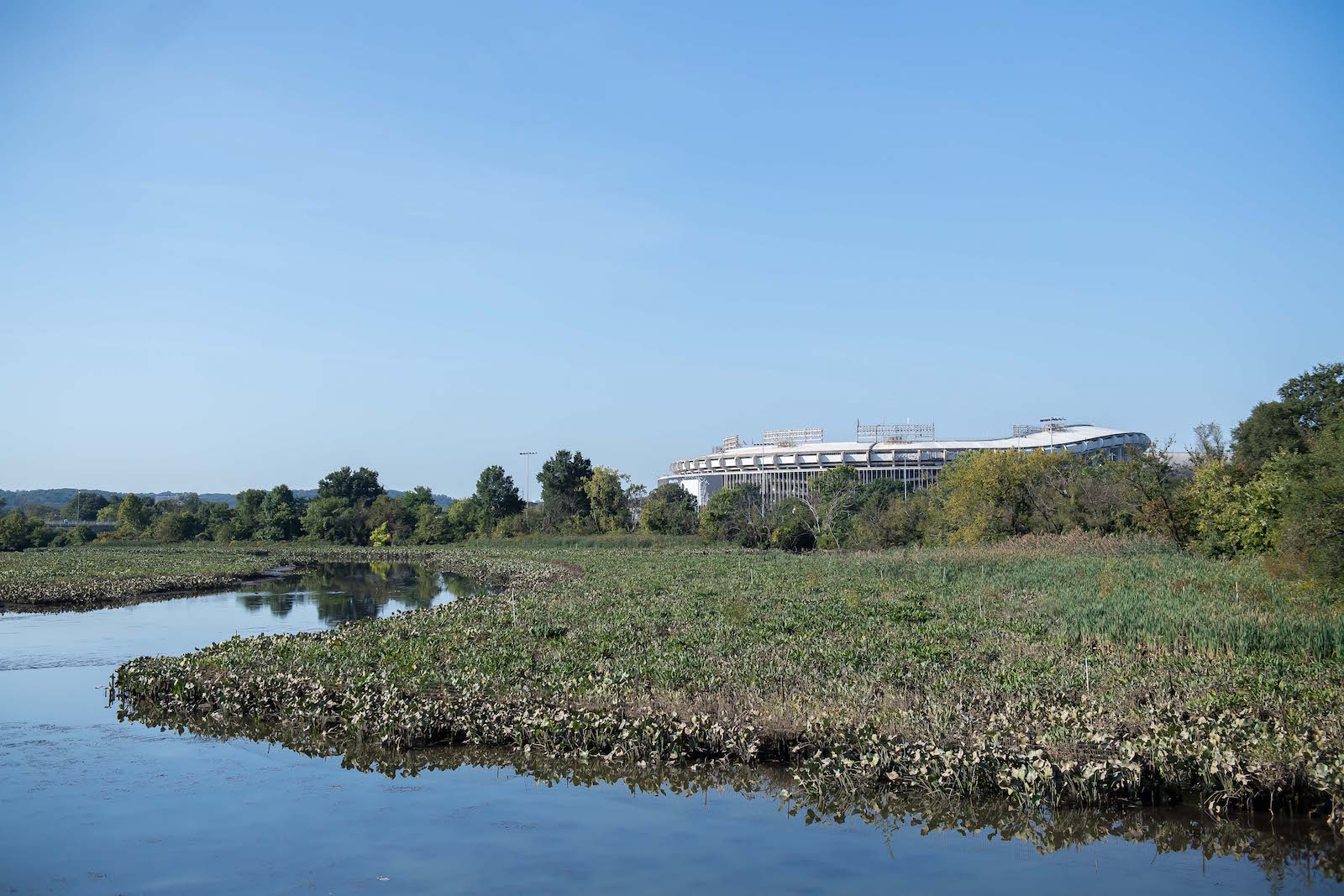 The Ocean Cleanup (until now known for attempts at cleaning up the Great Pacific Garbage Patch) recently announced that they will expand their cleanups from the gyres to the coasts and upstream. Their newly unveiled "Interceptor" boat promises to scoop up 50,000 kilograms (roughly 11,000 pounds) of trash per day from rivers.
This isn't the first time conservationists have tackled river pollution to keep our ocean clean. Started in 2006, the Florida-based Watergoat system has been collecting trash from rivers in more than 100 locations in five U.S. states. Seabins have been collecting trash near ports and marinas (many of which are along rivers) since 2016.
The Ocean Cleanup's newest machine mimics another famous river cleanup effort already underway. Since 2014, the Baltimore Trash Wheel (known as Mr. Trash Wheel on Twitter) and his "family" have demonstrated the efficacy of waterway trash collection infrastructure, keeping more than 1,200 tons (about 240,000 pounds) of plastics and debris from Baltimore Harbor, the Chesapeake Bay and the Atlantic Ocean. Now, The Ocean Cleanup team hopes to implement their version of Mr. Trash Wheel in 1,000 rivers around the world.
I applaud The Ocean Cleanup team for deploying their engineering talents closer to the source of the ocean plastic problem, where we know plastic debris is highly concentrated.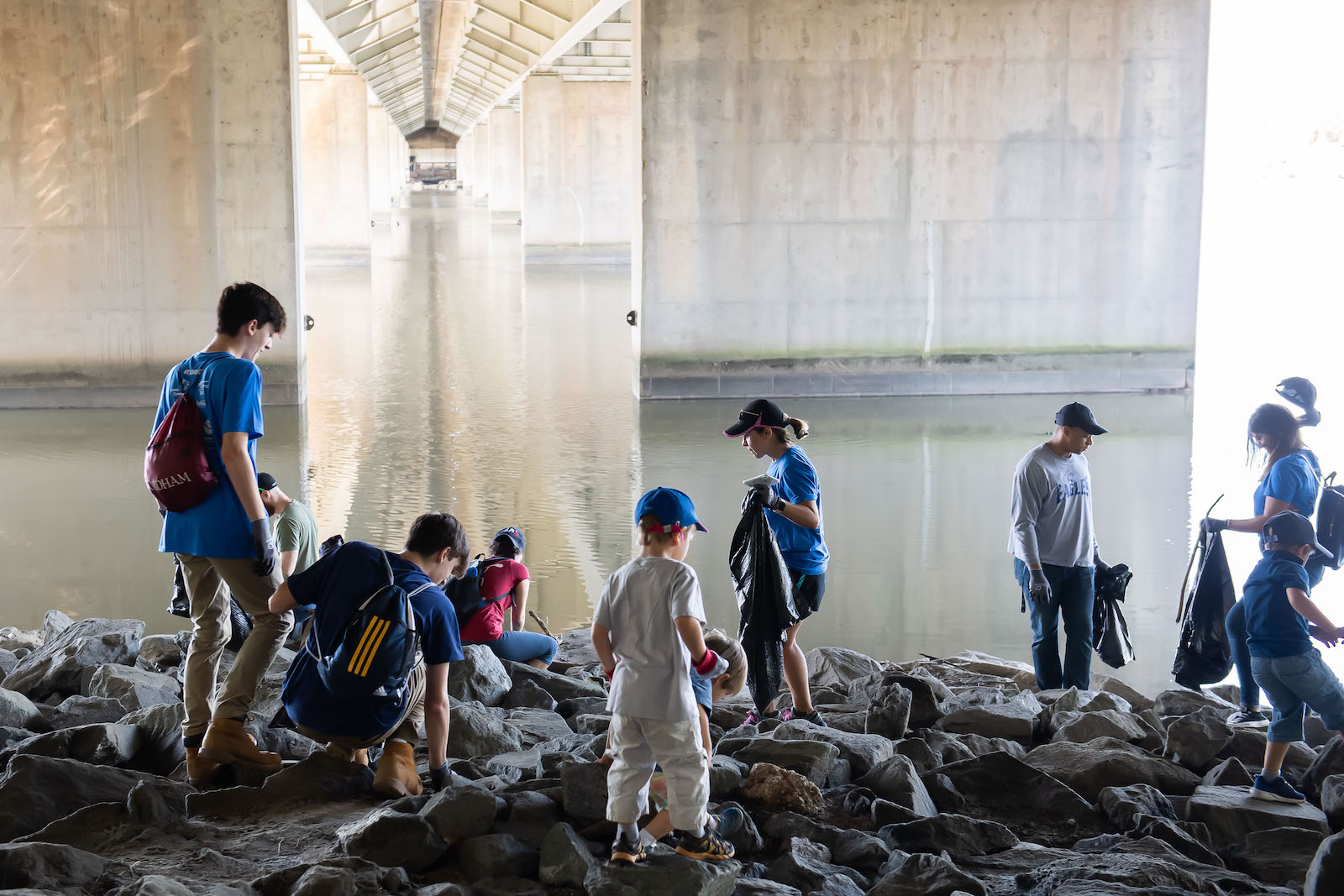 Whether flowing through Kansas or Kuala Lumpur, rivers are pathways to the sea, connecting land to the ocean. What remains to be understood is just how much plastic flows in them. For instance, Schmidt et al. (2017) examined the relative role of rivers in delivering plastics to the sea. Since its publication, the findings have been widely circulated, stating that 10 rivers around the world are responsible for 90% of plastics entering the ocean. This isn't quite the case. Schmidt et al. actually showed that the rivers they analyzed collectively dump anywhere from 0.41 million to 4 million metric tons of plastic into the seas every year, with 10 rivers accounting for approximately 93% of the plastics traveling down the rivers that were analyzed. Comparing these quantities to the 8 million metric tons of plastic estimated to be entering the ocean each year, reported in Jambeck et al. (2015), we see that these ten rivers contribute something more in the range of 5% to 50% of all plastics entering the ocean, globally.
GRID Arendal has a great page debunking this myth along with many others about plastic debris in our ocean. Of course, 5% to 50% is a huge proportion. But what it means is that waterway cleanup devices, whether Mr. Trash Wheel or The Ocean Cleanup version, can't solve the problem alone.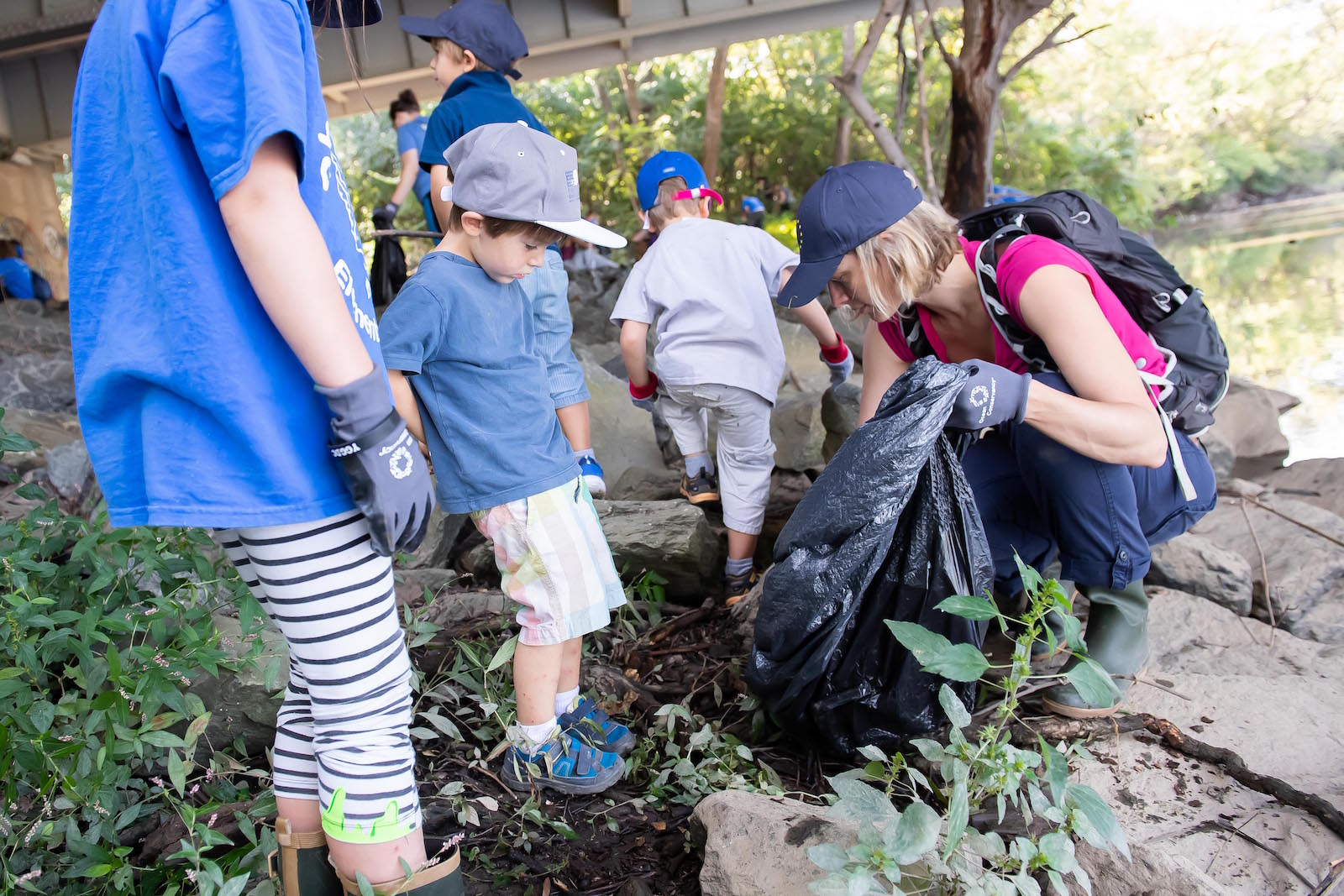 To achieve zero plastics entering our ocean, we need a holistic approach that tackles plastic pollution at every point along the pollution pipeline. We must eliminate unnecessary single-use plastics like bags and foam food containers, including in the United States where we generate more plastic waste than any other country on the planet. We need to implement smart extended producer responsibility (EPR) policies that can help bridge the gap in scaling waste collection and recycling in geographies where this capacity does not exist (don't miss our Plastics Policy Playbook, which shows just how that would work). We need to continue mobilizing citizens around the world to turn out on beaches and waterways to clean up (like through our International Coastal Cleanup). And yes—we should continue to deploy scalable technologies that can stop plastics before they reach the ocean in environments where plastics are concentrated and the risk of damage to marine life is certain.
It's wonderful to see The Ocean Cleanup build on the success of Mr. Trash Wheel and further draw the world's attention to the issue of ocean plastics. Whether engineering your own trash trap or choosing to #skipthestraw and #quitthecutlery, the ocean cleanup ultimately starts with all of us.
Help support our ocean!
Sign up for emails.