This Thanksgiving, We Give Thanks for You
We're celebrating a year of ocean victories—thanks to your support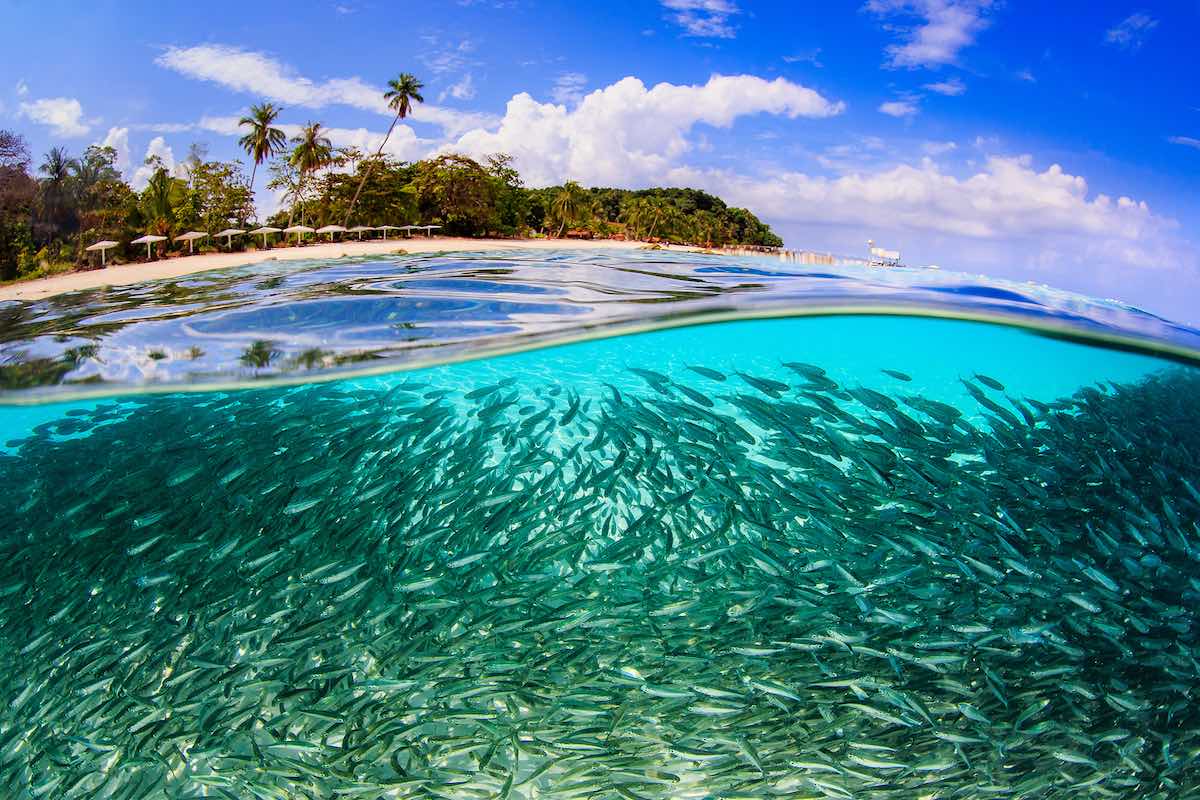 Thanksgiving is always a time for reflection and gratitude, and this year is no exception. This Thanksgiving, we would like to express our appreciation and celebrate some ocean victories—many of which were possible because of the support of ocean advocates like you.
I could not be prouder of our Ocean Conservancy team, our partners and our dedicated supporters. We couldn't have done it without you.
During the last 11 months, we've seen triumphs, setbacks and reminders of how much work we still have left to do in the fight towards a healthy ocean.
Please join us in giving thanks to some of the biggest ocean wins of 2019!
We're closer to protecting Florida's coast from dangerous oil drilling
Nine years after the Deepwater Horizon oil disaster, Congress is taking further action to ensure our coastlines are protected from oil spills. In September, Representative Francis Rooney (R-FL) and Representative Kathy Castor (D-FL) introduced a bill that would permanently ban offshore oil and gas development in the Eastern Gulf of Mexico. Although this bill still has a long way to go, we are hopeful that we can help turn this bill into law in 2020.
We saw record cleanups from the Arctic to the Equator
Ocean cleanup efforts around the world continue to grow—and we couldn't be more excited. Last year, for the first time in its 34-year history, more than one million people joined #TeamOcean at the International Coastal Cleanup, collecting more than 23 million pounds of trash across 22,300 miles of beaches, coastlines and waterways. Our 2019 cleanup is on track to surpass that record, thanks to the volunteers from around the world who showed up to clean up our ocean.
Maine legislature took big steps to reduce fossil fuel emissions
2019 saw landmark conversations about the role our ocean plays in a changing climate. Earlier this year, Maine State legislature and Governor Mills enacted a sweeping bipartisan climate change bill which targets a 45% reduction of greenhouse gas emissions (when compared to 1990 levels) in Maine by 2030. By 2050, all of Maine's energy should come from renewable sources.
Save Our Seas 2.0 was the next step in the fight against plastic pollution
This year, Senators Dan Sullivan (R-AK), Sheldon Whitehouse (D-RI) and Bob Menendez (D-NJ) introduced Save Our Seas Act 2.0, which aims to improve our waste management system, support scientific research to better understand the causes of plastic pollution and encourage international cooperation in the fight for trash free seas. We are thrilled to see this bill through the halls of Congress, and are appreciative of ocean advocates like YOU who asked your Senators to support marine debris legislation.
Ocean Conservancy is the official Ocean Partner of Super Bowl LIV
This February, we embarked on an exciting partnership with the Super Bowl Host Committee in advance of 2020's Super Bowl LIV in Miami, Florida. You can't talk about the ecological, economic or cultural history of South Florida without talking about our ocean—and that's why we're thrilled to serve as the Super Bowl's official Ocean Partner. Together with the Host Committee and the Everglades Foundation, we launched the Ocean to Everglades (O2E) initiative, which aims to enhance the connectivity of South Florida communities and their natural environment.
Congress took a stand on ocean acidification
June was a big month for ocean acidification action. The House of Representatives passed four bipartisan bills (three of those bills passed unanimously) that will expand ocean acidification research in the open ocean, broaden our knowledge of acidification's effects and support innovation to help us better understand and respond to ocean acidification. We are proud to have supported these bills, and thankful for the leaders in Congress who advocated for them.
Together, these accomplishments represent the dedication of a community of ocean advocates like you. Every piece of trash you pick up, every letter you send to your Senator, every dollar you pledge—it all counts. We could not do it without you, and we are incredibly grateful for your support.
This Thanksgiving, we give thanks to you and each ocean advocate around the world for your unwavering support of our ocean. As we enter a new decade in 2020, our ocean and its coastal communities will need us more than ever—together, let's keep up the good work.