Questions for Queen Quet
Ryan Ono catches up with Queen Quet of the Gullah/Geechee Nation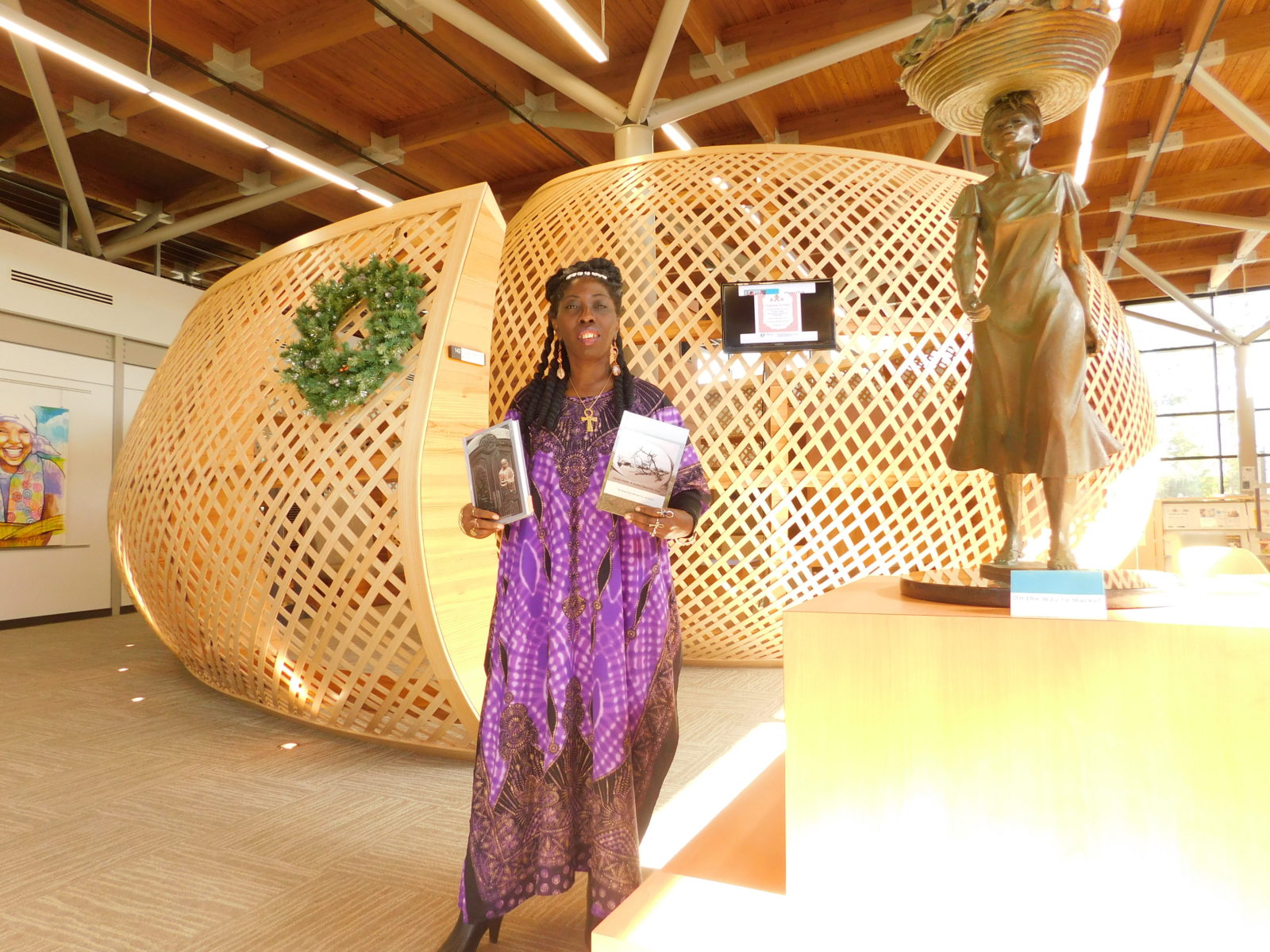 The Gullah/Geechee Nation is led by Chieftess and Head-of-State, Queen Quet Marquetta L. Goodwine. She has recently authored two new books and Ocean Conservancy's Ocean Acidification Program Manager, Ryan Ono, was able to catch up with her to discuss the new publications, and get the latest update on the Gullah/Geechee Nation's latest ocean conservation efforts.
Ryan Ono: You've written multiple books prior to these two. Can you talk a little about these books and how they're different from your others? How do you hope these books will help connect people beyond the Gullah/Geechee to the environment?
Queen Quet: Actually, I have 15 books now in print including two children's books that were released after the novels "Gwine Home" and "We Journey." Both of these are new genres for me. I have primarily focused on history books over the years, I have also edited two Gullah/Geechee anthologies. The novels are written for young adults and adults, and the children's books are geared toward elementary school students and their parents. All four of these books take people on journeys into the environment of the Sea Islands and they learn about the various things that we are doing to deal with sea level rise, hurricanes, destructionment and keeping our sea life (such as our loggerhead turtles) protected. Gullah/Geechee cultural heritage is central to each story. I want to help youths get inspired to love the outdoors and to not only learn from it, but live in balance with it.
Ono: You have spoken to large groups of people all over the world in person and through web videos. How does communicating through books differ?
Quet: Communicating via any written medium leaves things open to the imagination of the person reading the book. They can often create images of the characters and the environment in their own minds. In person, we have technology that we can bring in to help convey stories nowadays. So, we may show films on screens or show slides instead of letting people imagine things. I believe too much of that, like PowerPoint, eliminate the vast creativity that comes as the brain gets trained to read new things and envisions them. So, writing and presenting my culture in books brings Gullah/Geechee literally into the minds and hearts of more people. The children's book illustrations by Quadré Stuckey and Al Hawkins also help to inspire children to want to draw, write and tell their own stories. I love seeing via my mind's eye and pray readers will be inspired to do so too.
Ono: Being a chieftess and queen must carry some heavy responsibilities, so can you tell me a little of what your roles and duties are to the Gullah/Geechee people?
Quet: WOW! Yes, I do have a LOT of responsibilities as the Queen and Chieftess of the Gullah/Geechee Nation. These include going to the United Nations to participate in global meetings to ensure the work that is being done to protect the human rights of groups around the world. I have also been actively participating in insuring the UN Sustainable Development Goals (SDGs) are achieved. I have to participate in national and international conferences. I also work on making sure that laws are changed or new ones are not enacted that will have negative impacts on my people and our coast. I have to file cases and go to court on behalf of Gullah/Geechees so that our land and water rights are protected. I hosted numerous events annually in order to engage with my people and share information that is critical to the continuation of our culture.
Ono: We last had you on the blog when you were here in Washington, D.C. talking to Congress about the importance of ocean health to cultures around the world including the Gullah/Geechee. Can you give us any updates from the Gullah/Geechee community since then?
Quet: Since I spoke before Congress, we have submitted a legal case to stop seismic gun testing in the Atlantic and we have had some good news on how that is progressing in our favor. I was also invited to speak before the South Carolina General Assembly to protect our waterways and our way of life and to prevent offshore drilling. South Carolina voted not to allow any infrastructure for offshore drilling to be built on our shore. I have also been asked to speak at several climate action rallies and I got to open the National Adaptation Forum and to speak at the UN Ocean Action Summit in Korea. We are also about to celebrate the 10th Anniversary of the Gullah/Geechee Fishing Association and all these victories that partners like the Ocean Conservancy have helped us to achieve. Thousands more people are aware of us and support us now. Tenki Tenki!
Ono: What can Ocean Conservancy members do to learn more and support your efforts?
Quet: They can host screenings of my new documentary. I would love the Ocean Conservancy members to follow www.GullahGeecheeNation.com and the 20th Anniversary of the Gullah/Geechee Nation events with #GullahGeechee2020. They can make donations and come down for Gullah/Geechee Volunteer Month in March to work with us too.
Stay current in ocean news!
Sign up for our emails.