Celebrate Earth Day and Our Ocean from Home
Your action from home can still have a positive impact on our ocean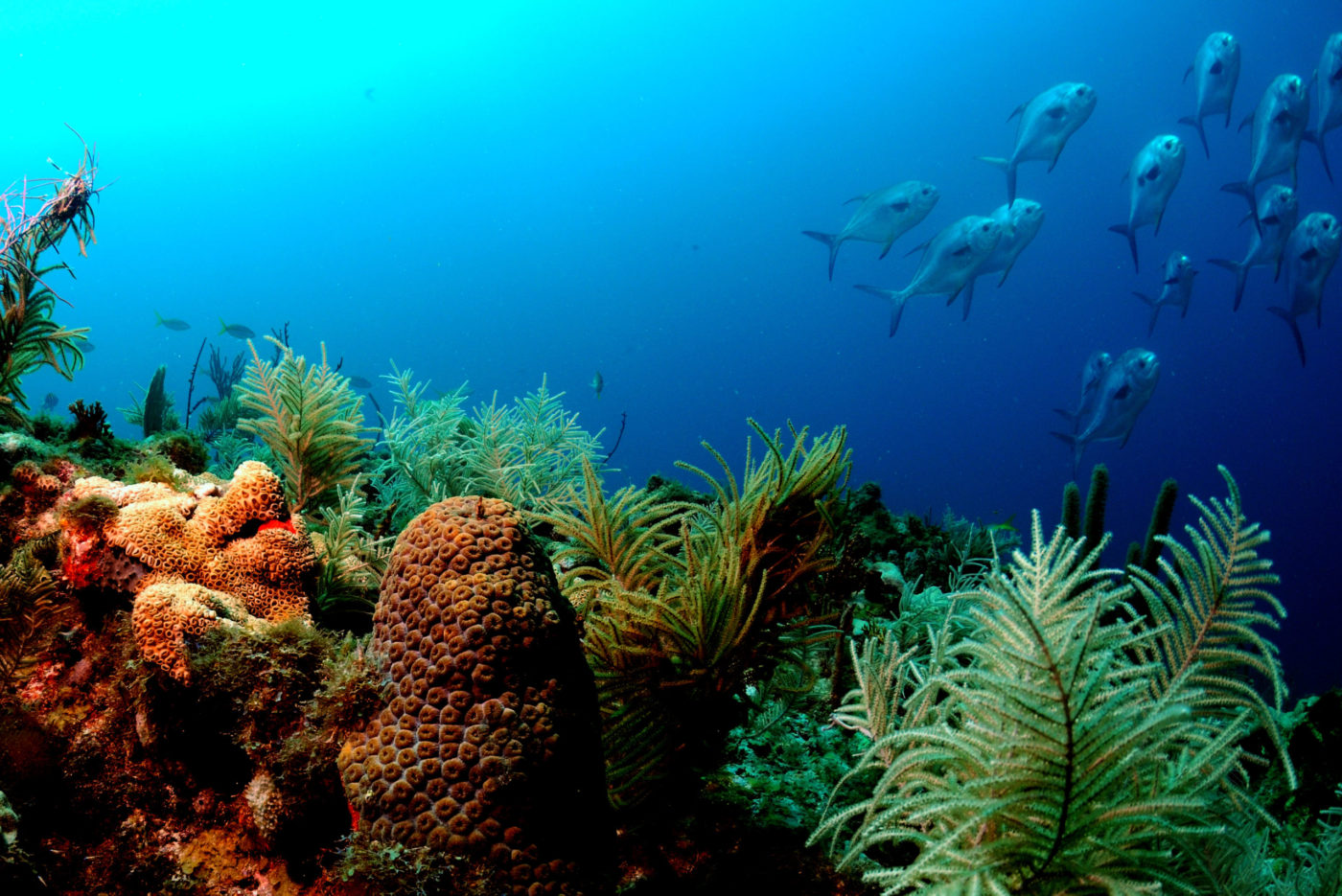 Next week we celebrate the fiftieth anniversary of Earth Day. Each year this holiday offers a time of celebration and focus on the environment. Earth Day looks a little different this year with the current challenges we all are facing as we work to #FlattentheCurve. It can be difficult in these times to feel like you have the power to make change when there are such large issues facing our world. Yet Earth Day has always been a reflection point to look at past successes and remember our future actions can still have a positive impact.
This year we're lining up a series of virtual events, resources and actions that can help us each find ways to impact the ocean from our individual homes. We hope you join us at one of the events below during this week of action to protect our ocean.
Week of Action
Join us all week long as we provide ideas for action on our social media, blogs, email and through mobile messaging. We are kicking off on Monday, April 20, the anniversary of the BP Deepwater Horizon oil disaster, and continuing throughout the week. We will have ideas, opportunities and digital tools for you to protect our ocean. You can follow along by:
Text "OCEANS" to 69866 for mobile alerts
Sign up for our email list below
Follow our blog
Facebook Live Events
We will be a part of three Facebook Q&As with our experts this week. Don't miss a chance to learn more about the ocean and our work to protect it.
We'll be sharing a special interview with Captain Benny Blanco. Flamingo light tackle charter captain and clean water advocate, and our own J.P. Brooker, Senior Manager and Policy for Florida Conservation for Ocean Conservancy about their work in Florida conservation. Tune in on Earth Day, April 22 at 5pm EST.
Mike LeVine, Senior Arctic Fellow for Ocean Conservancy, will be answering your biggest questions about Alaska and Arctic wildlife and ecosystems in a special video that will be shared on our social channels. Stay tuned towards the end of Earth Week for this social video premiere!
George Leonard, Chief Scientist and Becca Robbins Gisclair, Senior Director of Arctic Programs will be joining the Centerplate head chef for the Mariners about sustainable seafood and helping fisherman. Head over to Centerplate's Facebook page on Earth Day, April 22 at 12:00pm EST to learn more.
Litter-ature for Waste Litter-acy
We're excited to partner with the University of Toronto Trash Team to present live readings with guest authors and scientists ready to dive into the exciting world of trash. Litter-ature for Waste Litter-acy is a four-week program where we dive into children's books about plastic pollution in the ocean with very special guests ready to answer questions and inspire action. You can read more about the exciting line up here.
We hope you join us at all of these exciting events next week!