Reduce, Manage and Clean-up
New global study shows we need every strategy to reduce plastic pollution in the ocean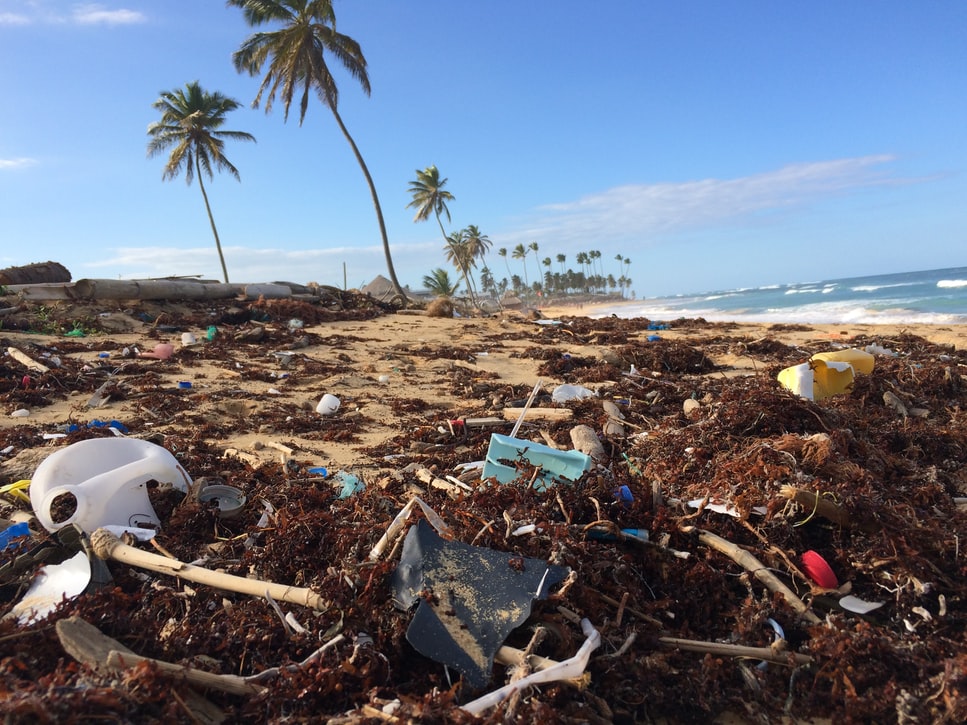 When a seminal paper was published five years ago, the world decided that its core finding—8 million metric tons (MMT) of plastics enter the ocean annually—was simply unacceptable. Almost overnight, this Ocean Conservancy-supported analysis drove the world to respond with a shared sense of outrage that set off a series of ambitious commitments to address the global plastic pollution crisis. This includes the UN Sustainable Development Goals, the Our Ocean Conference and the Ocean Plastic Charter, among others.
But has it been enough?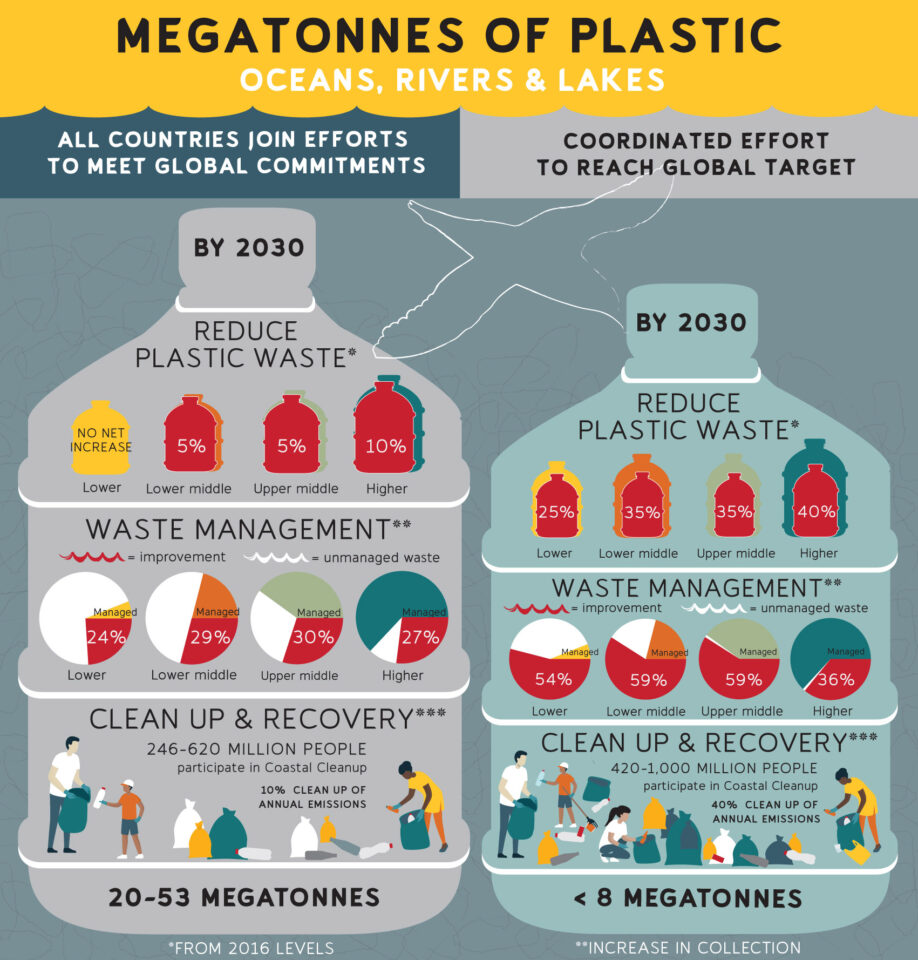 Today, new research published in the journal Science estimates
that global annual emissions of plastic pollution into rivers, lakes and the ocean is a stunning 24-35 MMT—more than three times the amount deemed unacceptable just five years ago
. This is a weight equivalent to roughly nine Eiffel Tower's worth of plastics entering global waters, daily.
The research was led by an international group of experts and funded by the National Science Foundation through the National Socio-Environmental Synthesis Center (SESYNC) in Maryland. We were honored to be part of this research team, which set out to evaluate the level of effort needed to achieve a global reduction target of less than 8 MMT by 2030. The working group modelled future scenarios using existing known mitigation strategies: reducing plastic waste (including product bans), improving waste management and augmenting recovery (i.e., clean-up) from the environment.
Stay current in ocean news.
Sign up to never miss an update!
The results put in stark relief just how big a challenge we face. If we continue on a business-as-usual pathway, current plastic emissions to the environment will quadruple to nearly 90 MMT per year. Even with an ambitious, globally coordinated effort, yearly plastic discharge into rivers, lakes and our ocean could be as high as 53 MMT by 2030—or one cargo ship's worth of plastic by weight dumping into these ecosystems every single day. To reach a target of less than 8 MMT by 2030, a combined, global effort must achieve:
To reach a target of less than 8 MMT by 2030, a combined, global effort must achieve:
Reduction in plastic waste by 25-40% across all economies
Management of 60-90% of plastic waste across all economies
Recovery (i.e. clean-up) of 40% of annual plastic pollution emissions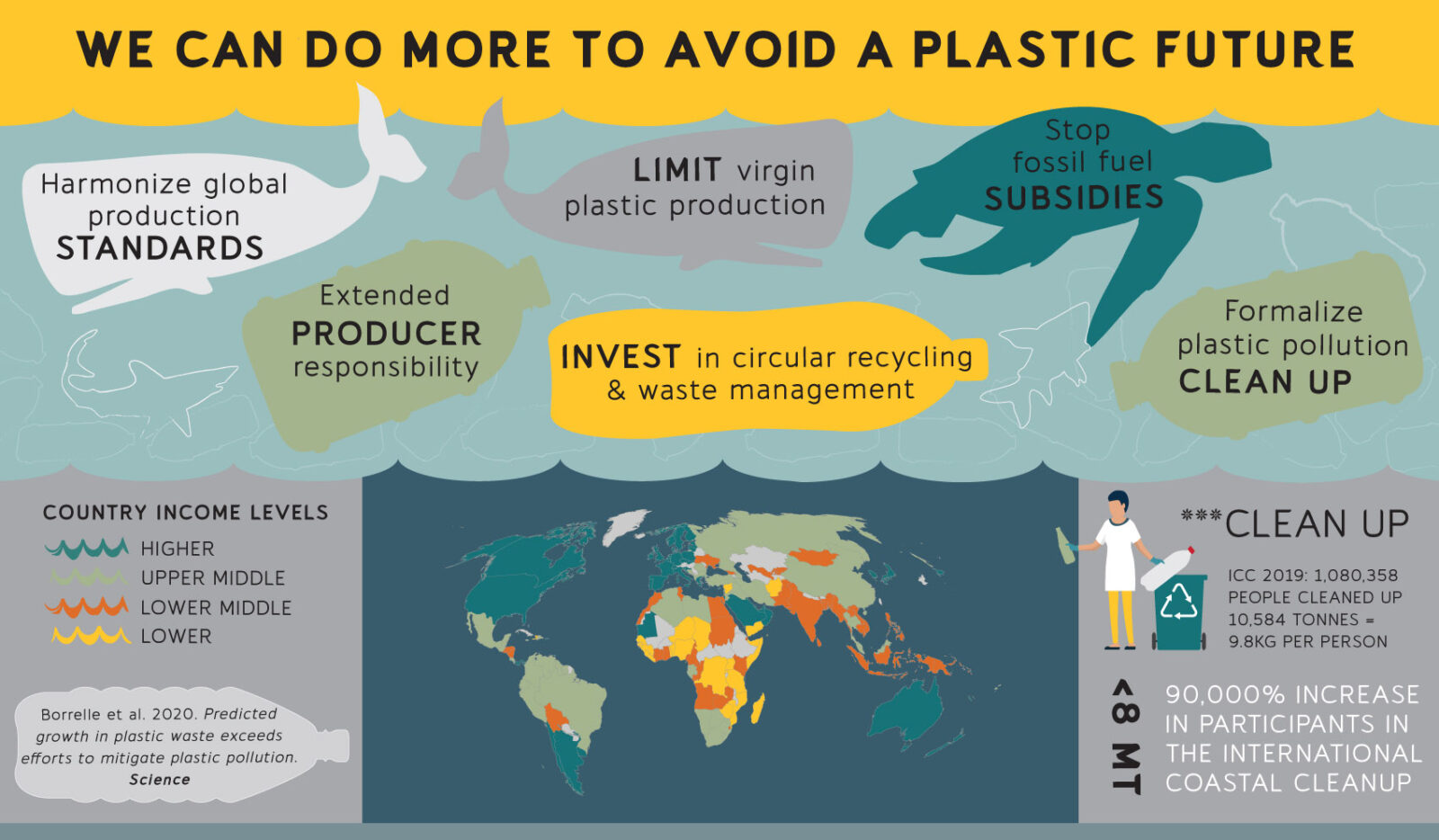 Simply put, we need to fundamentally rethink our relationship with plastics and restructure our plastics economy.
No single solution will solve this accelerating problem.
We cannot only reduce plastic waste.
We cannot only better manage or recycle plastic waste.
We cannot only clean-up plastics from beaches, waterways and the open ocean.
We need to do it all.

We need to do it much better, much bigger and we must start now.
Ocean Conservancy's Plastics Policy Playbook, published in 2019, highlights many of the necessary policy mechanisms needed to achieve this needed 2030 emissions target. These include extended producer responsibility (EPR) to capture the full cost of plastics so that we make better choices about how we use plastic, recycled content standards that require companies to incorporate recycled plastic in their production and drive down the demand for virgin plastic, and elimination of single-use plastics that are not truly necessary.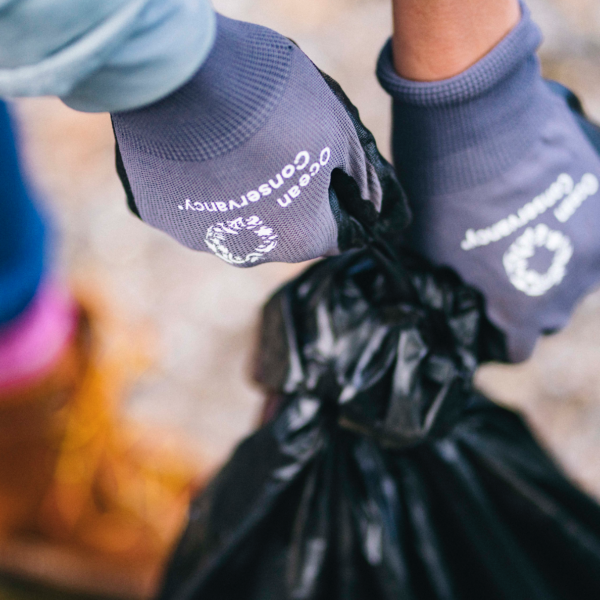 But we must also continue to #CleanOn. For 35 years, Ocean Conservancy's International Coastal Cleanup (ICC), its global partner network and nearly 17 million volunteers worldwide have confronted the deluge of plastic waste on local beaches, in waterways and at and below the ocean surface. A recent analysis published in Sustainability Science illustrates how the ICC acts to scale up local efforts to tackle plastic pollution. This result, in combination with today's new findings in Science, suggests that volunteer cleanup efforts like the ICC have not only been an essential part of the solution, but also need to be expanded dramatically if we are to stabilize plastics inputs to the ocean.
As much of the world continues to confront the global COVID-19 pandemic, now more than ever we must stand #TogetherApart against plastic pollution. While large cleanup gatherings cannot occur this year for public safety reasons, Ocean Conservancy encourages everyone to contribute individually.
We are all part of the solution.

We all must work together to transform the global plastics economy.
If we are to avoid the stark future identified by the research published today, we have no time to waste.