MEDIA ADVISORY: Restoring the open ocean 10 years after BP Deepwater Horizon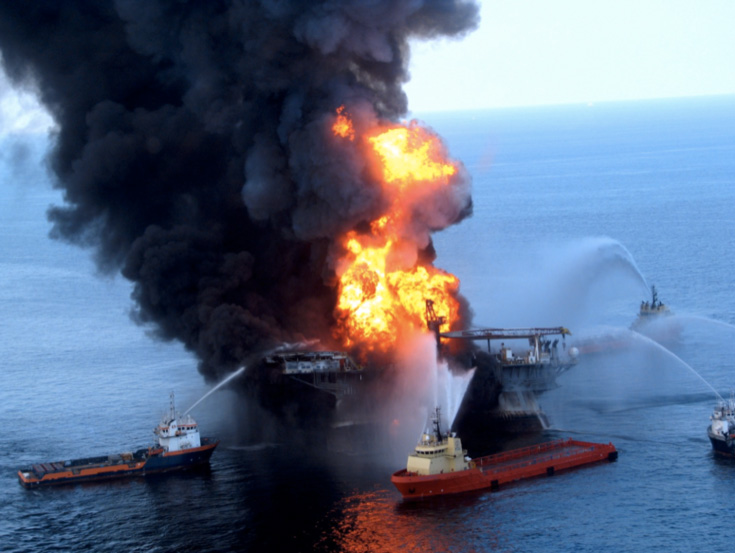 WHAT:            This year marks the 10th anniversary of the BP Deepwater Horizon tragedy and the final year of the Gulf of Mexico Oil Spill & Ecosystem Science (GoMOSES) Conference. Ocean Conservancy's expert on Gulf Restoration will be on a panel discussing lessons learned from the $500 million Gulf of Mexico Research Initiative ending in 2020.
WHO:           Chris Robbins, Senior Manager, Science Initiatives, Ocean Conservancy
Email: [email protected] | Twitter: @csraustin
Chris Robbins applies his background in conservation biology and restoration science to understanding emerging ocean challenges for policy intervention. Robbins has more than two decades of experience working on terrestrial and marine conservation issues for leading environmental organizations. For the past 10 years, he has worked with a team dedicated to restoring the Gulf of Mexico in the wake of the BP oil spill disaster by promoting sound science and good governance in decision making. Robbins has authored several papers including "The Benefits of Adaptive Management in Ecosystem Restoration" (download) which highlights three restoration case studies from around the U.S. that used adaptive management to reduce risks and increase the likelihood of success. He leads efforts to advocate for science in restoration planning, as well as for innovative, transformative marine restoration projects.
 Chris Robbins is available for interviews upon request.
WHEN:           February 3-6, 2020
WHERE:       2020 GoMOSES Conference
Tampa Marriott Water Street Hotel
505 Water Street
Tampa, Florida 33602
Twitter: @GulfConference #GoMOSES
###
 About Ocean Conservancy
Ocean Conservancy is working to protect the ocean from today's greatest global challenges. Together with our partners, we create science-based solutions for a healthy ocean and the wildlife and communities that depend on it. For more information, visit www.oceanconservancy.org, or follow us on Facebook, Twitter or Instagram.