Take A Deep Dive
Ocean Acidification is a clear and present danger
Ask a local shellfish grower, and they'll tell you: ocean acidification is a clear and present danger to their livelihood. It's simple chemistry, really: as more carbon pollution is absorbed into the ocean, our ocean waters become more acidic. In more acidic waters, animals like oysters, crabs, and lobsters die as babies or grow weaker shells. That's influencing the U.S. shellfish industry now. Because shellfish feed many marine animals and clean coastal waters, ocean acidification could easily affect many other species and the people who rely on them for food. Other fishermen are also becoming concerned about the future of their industries in the face of ocean acidification. It's clear that ocean acidification is impacting the health of our ocean now, and we are just learning about its system-wide effects.
In the long term, we know we need to decrease carbon emissions. But in the short term, we are working hard to approach the problem from many angles. We have shown that by working together with people in coastal communities, scientists and advocates, we can make a difference in the fight against ocean acidification.
We're a strong voice in regional, national and international discussions about ocean acidification policy, particularly as it relates to research funding and carbon pollution. We've cultivated many champions on both sides of the aisle on Capitol Hill who are dedicated to working with us to make meaningful legislation that tackles acidification.
Local Impacts
For years, we've worked closely with shellfish growers in Washington, Oregon, California, Maine, Maryland and Florida. Acidification poses a massive threat to the $272 million Pacific Northwest shellfish fishery: in Oregon, a family business that supplies oysters to growers discovered its oyster larvae were dying simply because they were unable to survive in more acidic water. Some oyster hatcheries in Washington and Oregon were driven to the brink of bankruptcy, and one even moved operations to Hawaii.
In Florida, coastal businesses are concerned by the risk acidification poses to coral reefs and local tourism. Acidification impacts coral's ability to grow its hard skeleton, and this puts $2.8 billion in state income at stake. Coral reefs support more than 70,000 Florida tourism-related jobs, not to mention the 109,000 jobs in saltwater recreational fishing that rely on healthy coral reef ecosystems.
There isn't a one-size-fits-all approach to tackling acidification, and states are starting to develop customized plans to take action. With them, we're holding information exchanges among scientists, managers, shellfish growers and fishermen to discuss local impacts and share knowledge. We're also working to increase federal funding for acidification research and monitoring to protect local ecosystems and economies.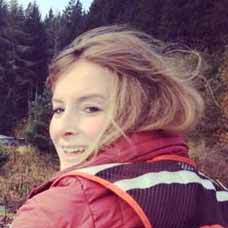 "The industry has been collaborating with government, trying to raise awareness about ocean acidification and the impacts on the shellfish industry. The more people we can draw into this, the more likely we can change the way things are going."

Taylor Shellfish, Shelton, WA
International: The Ocean Alliance
Ocean acidification is a global problem that needs global attention. The International Alliance to Combat Ocean Acidification is an initiative that brings together state and federal governments, nonprofits and other partners to share information and respond to acidification.
The goals of the Alliance include:
Advancing scientific understanding of acidification
Taking action to reduce causes of acidification
Protecting environmental and coastal communities
Expanding public awareness
Building long-term support for tackling the issue
The Alliance has already gained significant momentum, with government partners including British Columbia, California, Quebec, Chile, France and the Quileute Indian Nation joining the effort. Other affiliates include World Wildlife Fund, the Center for Ocean Solutions, Scripps Institution of Oceanography and the Nature Conservancy. Ocean Conservancy has been a founding partner, helping to enlist members and to identify specific, realistic actions that Alliance members can take to address acidification in their own waters.

The Alliance is committed to developing innovative strategies to address the economic and environmental impacts of ocean acidification. While each member is committed to tackling acidification on a local scale, the Alliance fosters collaborative knowledge sharing and organized action. By harnessing the combined investments and collective brainpower of governments and other partners around the world, we are able to come closer than ever to mitigating the damage of acidification.

Join Us

Ocean acidification is a complex problem, and it's not going to be solved with any quick fixes. We're dedicated to bring all types of stakeholders to the table to have their voices heard and work together, step by step, to tackle this issue and protect the animals and communities who rely on a healthy ocean.

We are a resource for the public and an advocate for the people and communities most impacted. Check out our review describing action strategies that are already being successfully implemented in several coastal states, or explore our infographics, videos and other educational tools that you can use to help spread awareness about the problem. And, as always, join us in reducing our daily carbon emissions and runoff to help slow the flow of carbon into our ocean.

17