Nobody Benefits From Politicizing The Ocean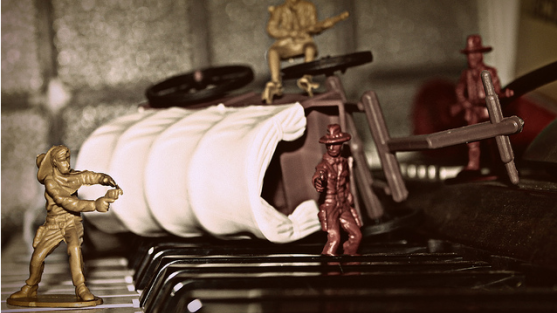 Ocean protection should not be a political divider. Mitt Romney has said: "Our ocean waters are vulnerable to unplanned development. We want to avoid a Wild West shootout, where projects are permitted on a 'first come, first served' basis." Credit: Jason Verwey flickr stream
Over the past week, Hurricane Sandy has surged through the Caribbean and South Atlantic, slammed into the Mid-Atlantic and Northeast and affected over 60 million people across the Eastern Seaboard. With the flooding of thousands of homes, power outages sweeping the region, and first responders diligently responding to communities' needs, this storm serves as a stark reminder that environmental impacts are not confined to political boundaries.
Effective policy should not be, either.
This week, the Washington Post examined the fervent bullying faced by the National Ocean Policy over the course of this election year and its role as a battleground for polarized election-year fights. Critics attempted to block funding for its implementation, claiming the policy served as an executive power grab, lacking in stakeholder involvement and increasing in bureaucratic red tape. However, blocking implementation of the National Ocean Policy could restrict agencies already struggling to maintain services vital to the health of our coastal communities, and will exacerbate conflicts between interests competing for space in our nation's waters.
It's worth noting that supporting the ocean through a stronger and more effective ocean policy has historically attracted bipartisan support. In 2004 President George W. Bush released the U.S. Ocean Action Plan recognizing the "challenge in developing management strategies" for our coastal and ocean waters, and expressed the need for systematic coordination. And under Mitt Romney, Massachusetts pioneered legislation to create a comprehensive planning process for state ocean waters. Romney declared: "Our ocean waters are vulnerable to unplanned development. We want to avoid a Wild West shootout, where projects are permitted on a 'first come, first served' basis." With this insight and by engaging stakeholders from all sectors and various levels of government, Massachusetts created simple and effective solutions to balance competing interests and allow business to move forward.
Failing to implement a coordinated, science-based, participatory ocean policy hinders maritime industries and unnecessarily risks the health of our marine environment and coastal communities. Energy developers, port authorities, fishermen, shippers, our armed forces and members of both political parties all recognize this.
And as our nation seeks solutions for protecting our increasingly vulnerable coastlines, it is imperative to establish a framework that prioritizes coastal restoration, balances competing interests and informs decision-making to protect our natural resources and maritime heritage. As Boston University biologist Les Kaufman said: "The whole concept of national ocean policy is to maximize the benefit and minimize the damage. What's not to love?"
With this in mind, we reiterate to our political leaders preparing for next week's election and the coming 113th Congress: what's so scary about a national ocean policy?