Sandy Relief Left Stranded by the House of Representatives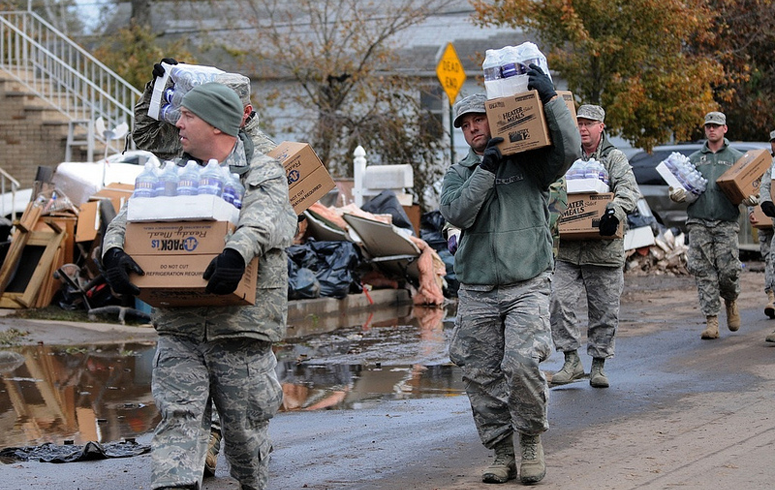 UPDATE (01/03): After facing intense pressure, Boehner has agreed to schedule a vote for Sandy aid. Read more here.
These days nothing gets through Congress easily, even when the need is so great. We can expect some in Congress to resist releasing funds to rebuild the East Coast stronger than before, but they should be reminded that protecting our communities is the core function of our government.  Now is the chance to use our resources in ways that will allow us to grow and thrive for generations to come.
This is how I ended a blog post written nearly three weeks ago analyzing a Senate bill that would funnel $60 billion in relief to the states affected by Superstorm Sandy. This was legislation that would provide funding for coastal restoration and other activities to prevent and mitigate damage from future storms like Sandy.
The bill would provide funding for things like:
Hydrographic surveys and Light Detection and Ranging (LIDAR) imaging to remap our shorelines and identify risks and coastal vulnerabilities
Coordinated planning and strategy at the community, state, and regional level that shares best practices and determine the best mix of "grey" (i.e. sea walls) and "natural" (i.e. wetlands) infrastructure so that rebuilding efforts also better prepare communities for future challenges
Habitat restoration and coastal land conservation to support healthy ecosystems while also providing buffers and protect communities from future extreme weather.
As I noted then, funding storm mitigation is a good investment, as Federal Emergency Management Agency (FEMA) funded research has shown that each $1 invested in mitigation provides the nation $4 in future benefits.
While the Senate was able to pass the Sandy relief bill, even while embroiled in negotiations over the fiscal cliff, the House failed to even take up the measure before the close of this Congress, despite assurances from leadership that it would consider the bill.
Because this failure comes at the end of the current Congress, lawmakers won't simply be able to pick up where they left off and finish the bill. No, a new Congress means new members, which means new bills must be drafted, and a new round of delays for the victims of Hurricane Sandy will be incurred.
This failure in the House of Representatives has rightly incensed the congressional delegations from New York and New Jersey and New Jersey Governor Chris Christie (R). So much so, that Rep. Peter King, R-NY, has called on New York and New Jersey donors to withhold donations to House Republicans – King's own party – until the Sandy bill is passed.
For our part, pushing this vital legislation will be at the top of Ocean Conservancy's legislative priorities as we welcome the 113th Congress.