Surfing Safari No More: Trash Has Arrived in Paradise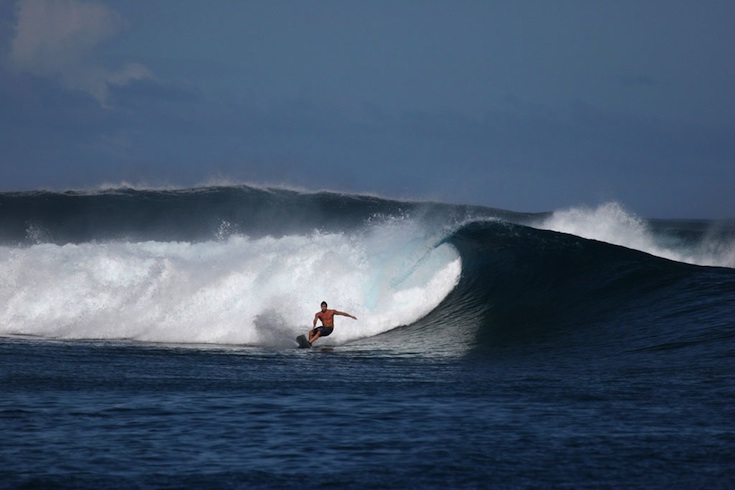 Photo: Colm Walsh via Flickr
Trash travels. It's a phrase that's been uttered hundreds, maybe thousands of times to convey the pervasiveness of trash and plastics in our global ocean.
But now trash has infiltrated the lineup—that congregation of surfers floating just beyond the furthest break, each one jockeying to get the jump on the next wave. For me, the lineup has always been a place of simultaneous solitude, camaraderie and exhilaration. It is a firewall between tranquility and unrivaled adrenaline.
Indonesia—better known as "Indo" in the surfing world—is a mecca for surfers seeking some of the world's most secluded yet infamous breaks. It's an idyllic place. Placid turquoise seas erupt into mountains of water that break with tremendous power onto razor-sharp reefs just inches below the surface.
Surfers who triumphantly survive barreling tubes in this part of the world are almost surreal and have often earned the brave rider "Wave of the Year" honors.
During a recent trip to Bali, though, surfer and photographer, Zak Noyle, captured images of a new kind of barrel—one that may become as infamous as the waves themselves: waves of trash.
It could be said that the waves were perfect on a recent morning at a remote location in Java, in southern Indonesia.

Perfect, except for the appalling amount of trash and other debris, which transformed the typically amazing experience of getting barreled into one that left both surfer and photographer feeling nauseated.
What can we do to keep our breaks a little cleaner and prevent these waves of trash from crashing on our shores?
For starters, I'll be paddling out on Sept. 21 to participate in the International Coastal Cleanup, and I hope you'll join me at your local break or on a beach or waterway near you.
We can also make small changes in our everyday lives that help reduce our trash impact. Download Ocean Conservancy's free mobile application, Rippl, to help you make simple, sustainable lifestyle choices.