25,000 Ocean Lovers Accepted the Last Straw Challenge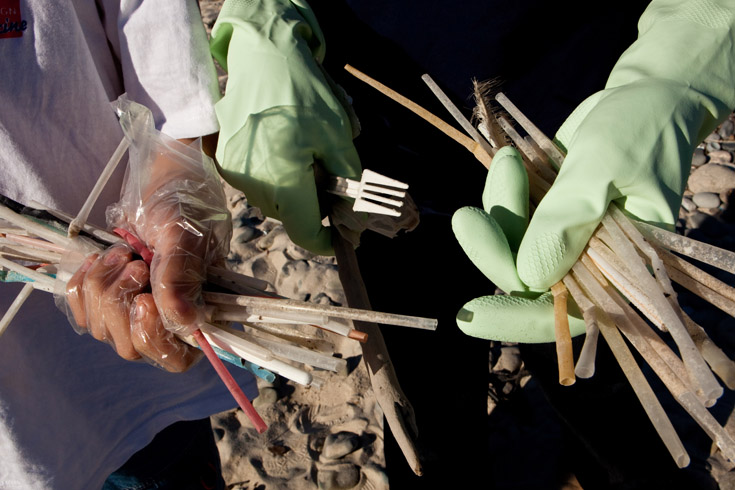 We did it! We were able to get 25,000 ocean lovers to accept the Last Straw Challenge before the International Coastal Cleanup on September 20. This means we're preventing 5 million plastic straws from ever ending up in our ocean or landfills.
That's right — 5 million plastic straws. A small gesture like asking your waiter to hold the straw every time you're at a sit down restaurant is a big help for marine wildlife. Endangered animals like sea turtles, albatross and seals are at especially high risk of the dangers of plastic pollution. They mistakenly consume pieces of plastic and are at risk of choking on them or damaging their digestive systems.
International Coastal Cleanup volunteers picked up more than 555,000 straws on our beaches and shorelines last year alone. With the average American eating out four times a week and almost always using a straw or two, the dinner table is a great place to start turning the tide on trash. With this kind of commitment, we're that much closer to having trash free seas.
There's still more we can do! The International Coastal Cleanup is on September 20. Sign up to clean up your local beach or shoreline today!