Luxury Cruises and Other Realities of a Changing Arctic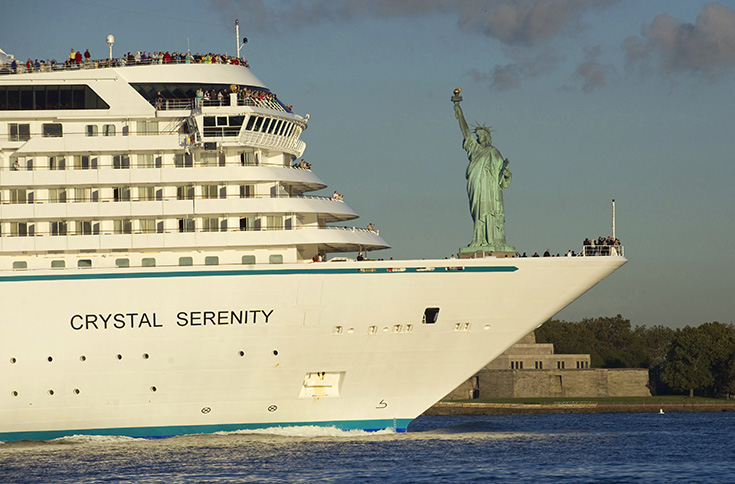 With far less attention than she garnered at the start of her journey, Crystal Serenity sailed into New York City on September 16, 2016, becoming the first cruise ship of her size to complete the journey through the Northwest Passage.
For us at Ocean Conservancy, the success of this expensive pleasure cruise is yet another symbol of a changing Arctic. The science is clear: global climate change is hitting this fragile region faster and more furiously than perhaps any other place on the planet.
The precipitous decline of seasonal sea ice is a clear example. In an announcement that came less than 24-hours before Crystal Serenity reached her final port, the National Snow and Ice Data Center announced that sea ice extent in the Arctic Ocean dropped to the second lowest level on record during the summer of 2016.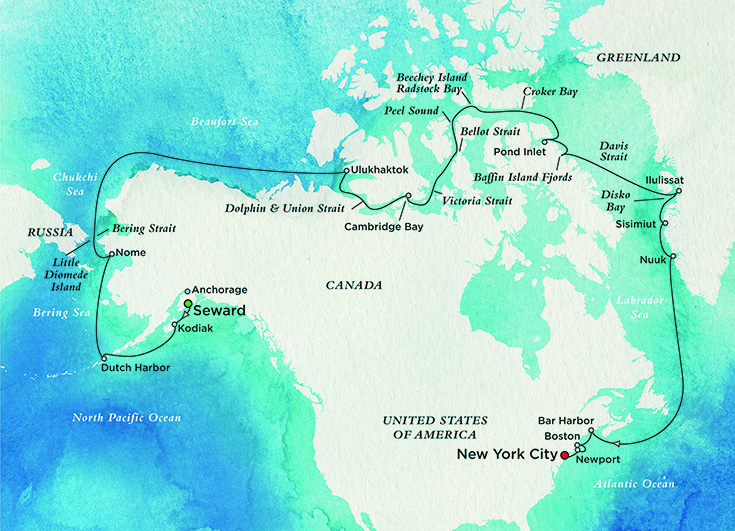 Less sea ice in the Arctic means more opportunities for companies like Crystal Cruises—and indeed, the cruise line is already booking tickets for another trip through the Northwest Passage in 2017.
And it's not just cruise lines that will take advantage of changing Arctic conditions. Vessel traffic through the Bering Strait is projected to increase anywhere from 100 – 500% by 2015 from what it was in 2013.
This increase in vessel traffic leads to more environmental risks to the Arctic, ranging from oil spills that are virtually impossible to clean up, to noise pollution that can have devastating impacts on marine wildlife, to the introduction of disruptive invasive species. The opening of the Arctic may also have unforeseen impacts on local communities in places—like Nome, Alaska, where Austin Ahmasuk lives and shared his thoughts with us in this blog. Some of his concerns are shared by Native communities in Canada.
As a science-based conservation organization with a deep commitment to the Arctic, Ocean Conservancy will continue to champion protection of the Arctic.
We advocate strong measures to improve ship safety and minimize threats to Arctic wildlife:
We are supporting the U.S. Coast Guard's efforts to finalize a Port Access Route study of the Bering Strait region. Designation of a vessel traffic lane and Areas to be Avoided will improve safety and help protect the amazing ecosystem of the Bering Strait region.
We are calling on the International Maritime Organization, the body that governs international shipping, to phase-out the use of heavy fuel oil in Arctic waters.
We are also working on efforts to reduce ship strikes on marine mammals, improve vessel communications systems, enhance spill response preparedness, and reduce discharge from large, ocean-going vessels traveling in Arctic waters.
There is a lot at stake. Not just for the Arctic but for all life on the planet.