Celebrating the First Black Female Zoologist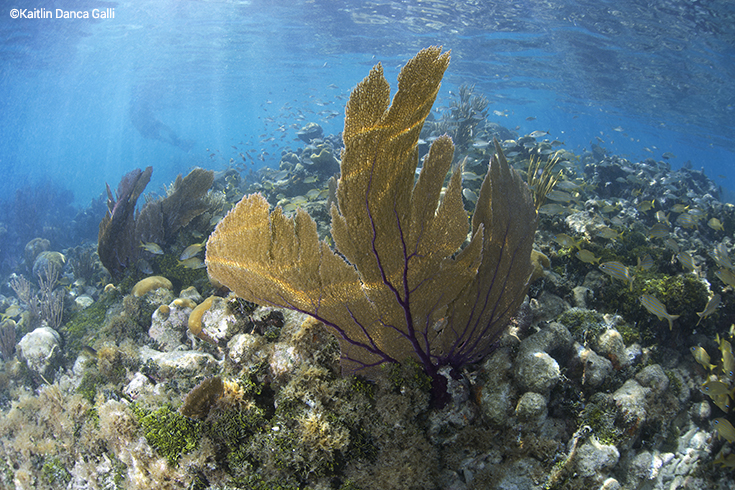 Howard University is just down the street. As a historically black college in Washington D.C., Howard's been churning out incredible role models like Kamala Harris (Attorney General of California), Toni Morrison (Nobel Prize for literature) and Taraji P. Henson (star of Hidden Figures, and also your favorite character on Empire).
Besides releasing class upon class of bad-ass black alumnus, Howard was also home to a trailblazer in the conservation field:  Roger Arliner Young, the first African American woman to earn a doctorate degree in Zoology.
I may be a bit biased, considering her name graces the title of my fellowship, the same one dedicated to increasing diversity in the rapidly changing face of conservation. Regardless, Young is an inspiration, because being the first is hard. But it can be even harder as a woman, and a woman of African American decent, pursuing a zoology degree in the 1920's.
So who exactly was Ms. Young?
Roger Arliner Young grew up in Pennsylvania, earning her way into Howard University in 1916 to study music. However, under the wing of a prominent black biologist named Ernest Everett Just, she pursued animal biology.
Like any true underdog story, her time there was not easy. She struggled with grades, dealt with mental health problems and later became the sole supporter of her ailing mother. But Young faced her demons and graduated in 1923 with a B.S. in Zoology, went on to teach at Howard and even earned a Master's in Zoology from the University of Chicago. Although she worked and researched with Just for many years at Howard, her name never appeared as a coauthor on any of his publications.
Then, in 1924 she published her first article, "On the excretory apparatus in Paramecium" in the journal Science (still one of the most revered journals today), making her the first African-American woman to research and publish in this field.
Her Ph.D. came later, and Young earned a doctorate in Zoology from the University of Pennsylvania in 1940. Throughout her time as a scientist, she focused on marine organisms, conducting research on everything from radiation effects on sea urchin eggs to hydration and dehydration of living cells.
In honor of Black History Month, it's important to both celebrate the accomplishments of pioneers like Young, and acknowledge the difficulties in their paths that paved the way for ours. And although this progress continues, there is still much work to be done in diversifying the field of conservation.
Today, climate change and increasing environmental stressors disproportionately affect communities of color. From Standing Rock to continued coastal flooding in Louisiana, we see climate change, sea level rise and pollution hurting communities we should be fighting with and for to protect.
Issues like these highlight the need for leaders of color in conservation. And to ensure that regardless of gender, race, class, religion or background everyone's voices are heard equally.
Fortunately, organizations like Ocean Conservancy are committed to this change, working to increase diversity throughout environmental organizations with the RAY—Roger Arliner Young—Marine Conservation Diversity Fellowship, a program dedicated to supporting emerging leaders in marine conservation.
As a woman of color amidst the end of black history month and the rapidly approaching kickoff of International Women's Day in March, I couldn't be more proud to celebrate Roger Arliner Young, and the slew of diverse leaders headed this way.